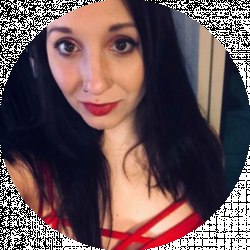 Latest posts by Stephanie Jensen
(see all)
Visual art has been around for centuries — since the dawn of civilization. Out of all of the different art mediums, painting is still a favorite among many.
Out of all of the different types of paint to use, many painters love using craft paint. Craft paint produces vivid colors and is more flexible than other types of paint. Craft paint is not only available in different colors but also in various textures and finishes.
If you're starting a new project that calls for craft paint, you'll want to choose the best kind. Here's a craft paint buying guide plus some of our favorite brands.
Craft Paint 101
Before covering how to select the best craft paint, let's take a deeper look at this type of paint to better understand its functions and benefits.
First, it's important to note that people often confuse craft and acrylic paint. Craft paint is a type of acrylic paint; acrylic paint refers to the binder of the paint. Enamel paint is also a type of craft paint, which is a solvent-based paint that dries hard.
If you're making a craft that isn't a painting, then be sure to stay away from acrylic-specific paint. Craft paint is ideal for multiple surfaces. While you can use acrylic paint on different surfaces, you have to take other considerations such as the way it will dry.
There are times you may want to choose craft enamel paint. Enamel paint dries to a hard and glossy finish, which is ideal for outdoor furniture and décor. This type of paint is also stronger against the elements compared to acrylic paint.
Another key fact to know about acrylic paint is it's usually water-based, non-toxic, easy to use, simple to clean, and affordable.
Best Surfaces for Craft Paint
One of the many benefits of craft paint is flexibility. You can use craft paint on a variety of surfaces, including:
Wood
Leather
Fabric
Photo paper
Plastic
Sea glass
Mirrors
Thermomaster elastomer
Ceramic
And more!
As stated previously, be wary of the type of craft paint you use. While acrylic paint is versatile, it's not suitable for ceramic because you can easily peel it off. Enamel paint is the best option for ceramic. If you do use acrylic paint for ceramic, make sure it's artist-quality paint.
Selecting the Right Paint for Your Project
One of the best qualities of craft paint is its versatility. Craft paint can be used for a myriad of different projects. That's why you should identify the unique qualities of your project and how you plan on using craft paint. From here, you'll have an easier time finding the best craft paint.
Purpose
This doesn't refer to the purpose of your project per se, but the purpose of using craft paint. For example, are you using craft paint on a specific medium? Where and how will you apply the paint? If you're not sure which paint is best for your project, read the paint's label for guidance.
Durability
No two types of acrylic paint are the same. Some are less durable and not as long-lasting as other brands. If you want your paint to stay vivid for a long time, find a craft paint brand that's durable.
The medium you use also matters. For example, if you're painting cups or dishes, you'll need to ensure the paint is dishwasher safe. If you plan on displaying your project outside, make sure the paint will still be vibrant with the elements.
Finish
Craft paint has different finishes and the label will likely tell you which finish the paint has. It's worth it to know which finish you want.
Your finish options typically include:
To put it simply, decide your finish but knowing how much luster you want. Glossy produces the most luster whereas matte will produce no luster. Satin finishes only have slight luster.
Specialty
There are some craft paints available that have a specific specialty. Some paints are made specifically for crafts such as jewelry whereas others are suitable for antique pieces. There are also paints available that have different effects, such as metallic, glitter, and even crackle effects.
It's definitely worth it to consider specialty paint. Even if you can use traditional craft paint for your project, these paints open up endless possibilities.
Selecting the Best Quality Paint
After you determine the purpose of your project and how you will use craft paint, it's time to focus on quality. Here are a few ways to determine the quality of your craft paint.
Color Vividness
One of the reasons you're using craft paint is for vividness, right? If so, this is a factor you'll want to consider. If the local paint store has samples, take swatches to determine its vibrancy.
What if the store doesn't offer samples? You can still gauge the paint's vividness. Shake the paint bottle and look at the bottom of the bottle. The pigment will separate, and you'll be able to see the true color.
We'll also provide a list of recommended craft paints that have an excellent color payoff.
Mixing Quality
Mixing is a technique that many painters do. You can produce unique colors this way. Some painters also mix paints to give ombre and gradient effects to their work. If this is something you want to do, then see if you can mix a certain paint brand well.
How do you gauge a paint's mixing quality? Take a color and combine it with black paint. Take another swatch and mix it with white paint. Do the colors change? Do you like the way they look? Does the color look natural? If you answered yes to these questions, the paint you chose mixes well.
Unfortunately, you can only use this test if you already have the paints. If you don't have any paint yet, you can read our product recommendations below. Mixing quality is a feature we gauged when reviewing these paints.
Supplies You Need
When you find the best craft paint, your job isn't over. You'll also need specific supplies to get the job done. The supplies you need depend on your project, but craft paint usually requires these materials:
Paintbrushes
Paint tray
Brush basin (to clean brushes)
Paper towels
Silicone mat
After you paint, you should also clean your brushes thoroughly. Brush cleaner is available, but many painters also use mild soap and water.
Priming and Sealing
Fortunately, you usually don't have to prime your surface. But some painters do prefer painting with a base first or at least preparing the surface by cleaning or sanding it.
This also depends on the surface you're using. For example, you may not have to apply a primer to wood, but you may have to apply one to tin.
What about sealing the paint? There are some considerations to know. First, if you want a specific finish, a sealer might impact that. But if your paint doesn't have a finish, a sealer will benefit your paint. The paint will stay vivid for longer and the sealer will ward off any scratches and other imperfections.
There are different variations of sealers, such as a brush-on sealer and clear spray. Use the one that's most convenient for you.
How Long Does Craft Paint Take to Dry?
Craft paint drying times vary and the environment often impacts drying. For example, if you live in a humid environment, your craft will take longer to try. If you're in a dry condition, most paint will fully dry in 20-30 minutes; however, you should still leave your craft alone for 6-12 hours to ensure it's fully dry.
First Time Using Craft Paint? Your Step-by-Step Guide
What if this is your first time using craft paint? After selecting the best paint, you can follow these easy steps to create your masterpiece.
Prepare Your Surface
As stated previously, priming your surface isn't always required. However, some mediums will need some special attention.
Here's a breakdown of each popular painting surface and how to prep them:
Glass: wash and dry
Wood: sand and wipe off excess sawdust
Plaster: use a damp cloth to clean
Canvas: apply primer, most artists use two coats
Plastic: clean with soap and water
Tin: clean by washing with soap and water (wipe with white vinegar if it's very dirty). Use a primer.
Terra cotta: wipe with a damp cloth and let it dry
What if you're not using any of these surfaces? Test a small amount of the paint on the surface and let it dry. Scrape it off using your fingernail. If it doesn't scrape off, you don't need a primer. But you should at least clean the surface first.
Start Painting — But Take It Easy
Once you prime your surface, you can begin painting. But don't go overboard! Only put a small amount of the paint on your brush. The paint shouldn't be farther on the brush than the middle. Overloading your brush will make it difficult to paint and you'll be more prone to errors. If you need more paint, keep your paints nearby so you can load up your brush.
The exception is if you're painting a large surface. If this is the case, use a larger brush or even a roller to make the process easier.
Use Good Quality Brushes
You shouldn't use any standard paintbrushes. Make sure the brushes you use are high-quality. Bad brushes leave hairs in your painting and will show brushstrokes. Some good brush recommendations are Taklon brushes or any soft brush with natural bristles.
Make sure you clean your brushes after each use (though some artists prefer to clean them before starting a new project). This way, they will last longer.
Add Water to Your Brush
Even though you're not painting with watercolors, water is still essential when painting with craft paint. The paint tends to dry out quickly. However, have a technique when saturating your brush. A good rule of thumb is to dip the brush in water, dry or press off the excess, and then dip your brush in water.
Use a Sealer
Now that you're done painting, it may be time to use a sealer. While this step is optional, a sealer can protect your paint and ensure it lasts longer. As stated previously, you don't need a sealer if your acrylic paint has a natural finish.
Stay Organized
After cleaning up, you'll want to store your craft paints so they last a long time. If you can, keep them in the original packaging. But you can also pour them into clean plastic containers and mark the exact color you're using.
Store your craft paint inside. Most will fit perfectly on any shelf in the house. If your paints are small enough, you can put them in drawers. While craft paint will last well inside, it's best to keep them in a dark room.
The Best Craft Paint for Your Project
Are you ready for some craft paint recommendations? Here, we included both acrylic and enamel paint to ensure we suggest a product for your next project. We judged these paints using various factors, such as mixing quality and color intensity.
Sargent Art Acrylic Paint
This is one of the best brands for beginners, large projects, and even in schools. First, it's affordable and the bottles are larger than the competition. The pigments are high-quality and these paints can be used on a variety of different surfaces.
They're also long-lasting and water-resistant. Since they have a matte finish, you don't need a sealer. They're easy to pour and also blend and mix well.
Behr Alkyd Semi-Gloss Enamel Paint
If you want to paint furniture or cabinets, this is great paint to use. It's a durable paint that will withstand water and other elements. Even though it's a water-based paint, it works similarly to oil-based paint. It's not only high-quality paint but it's also affordable.
Crafts 4 All Non-Toxic Acrylic Paint
This set is ideal if you're working with a lot of colors. The set comes in 24 different colors, so your color options are limitless. The paints blend easily and are smooth since they're made with high-quality ingredients. You'll also get three free paintbrushes!
Zenacolor Water-Based Acrylic Paint Set
These colors are not only safe but they're water-based. This means they're very easy to clean up. If you're looking for vibrant colors, you should choose this set. The paint has a high concentration of pigment, which produces some serious bright colors. This also ensures they won't fade.
Arteza Acrylic Paint With Storage Box
This set has 60 different colors, which gives you plenty of color options for your project! The paints are also very pigmented and look professional. They're also long-lasting. The storage box is ideal since you can easily organize your paints and save space.
Arteza Acrylic Craft Paint
Don't want the large set with the box? Arteza also offers a smaller set with 20 colors. The kit is filled with rich, bright colors and is ideal for multiple surfaces, such as ceramic, glass, paper, wood, canvas, and fabric.
This is a water-based paint kit that dries quickly and is easy to clean. They leave a matte finish, so no need to use a sealer. They're great for artists of all ages and all levels of expertise. The paints are also non-toxic.
S&S Worldwide Acrylic Paint Assortment
While this set is one of the smaller ones on this list (you only get eight colors), the bottles are very big. At eight ounces each, these bottles will last you a long time. They're ideal for multiple surfaces but work best on plaster, canvas, and wood.
The bottles are squeezable, so you can easily disperse the paint on your tray or other material. They're fast-drying, non-toxic, easy to mix, and have long-lasting results. Because of this, this is a great set for beginners.
Crayola Pearlescent Paint Markers
If you're experimenting with paint but don't want to buy bottles and brushes, art powerhouse Crayola has a set of easy-to-use paint markers. Crayola's markers are easy to control and are the best option for small details. The result is similar to craft paint; however, Crayola also offers the same set as traditional tube paints, as well.
The set produces breathtaking colors, such as nine pearlescent markers and one iridescent color. Even though there are only 10 colors, there's a lot of variety here. The markers and paints work on a variety of surfaces, such as metal, canvas, wood, glass, plastic, and terra-cotta.
The colors dry quickly. When using the markers, you don't have to worry about smearing, smudging, or water damage.
FAQs
Question: What Other Paints Are Great for Crafts?
Answer: Craft paint and it's acrylic and enamel varieties aren't your only options when painting your crafts. Here are other great paint options:
• Chalky finish paint
• Chalkboard paint
• Exterior paint
• Puffy or dimensional paint
• Facepaint
• Fabric paint
• Glow in the dark paint
• Glitter paint
• Metallic paint
• Oil paints
• Spray paint
• Stains
• Watercolor paints
• Window paint writers
Question: What Are Some Professional-Quality Acrylic Paints?
Answer: If you're taking your crafts and paintings to the next level, you'll want the best acrylic paint you can find. Here are some products that the pros use:
• Grumbacher Acrylic Paint Set
• Liquitex Professional Acrylic Set
• Blick Artists' Acrylic
• Utrecht Artists' Acrylic Colors
Question: Can You Make Cheap Acrylic Paint Look Professional?
Answer: Unfortunately, professional-grade acrylic paint is expensive. If you can only afford a cheaper set, there are ways to make acrylic paint look professional.
As stated previously, don't put too much paint on the brush. This ensures you can control the paint. Try and paint quickly. Acrylic paint dries quickly, so painting quickly ensures your work is uniform. While blending is a popular technique, be careful to not cause bubbles in your artwork. If your set only has a few colors, be sure to mix colors with either white or black paint to diversify your palette.
Question: Are There Differences Between Acrylic and Acrylic Craft Paints?
Answer: As stated previously, acrylic paint is a form of craft paint. But when you shop for craft paint, it's often labeled as acrylic craft paint. What's the difference? Traditional acrylic paint is more vivid and pigmented. Because of this, acrylic paint is more expensive than acrylic craft paint. But acrylic craft paint is often water-based, so it's easier to watch and doesn't leave streaks.
Question: Is Craft Paint Waterproof?
Answer: No, but you can find waterproof craft paint. Waterproof craft paint is usually perfect for outdoor crafts.
If you're looking for a recommendation, try Anita's Outdoor Resistant Acrylic Paint. The paint is made of high-quality acrylic urethane, so it's ideal for outdoor settings. It's extremely durable and works with a variety of surfaces, such as wood, concrete, terra-cotta, metal, stone, and even stucco.
In addition to its waterproof qualities, it's permanent, self-sealing, cleans up easily, and non-toxic.
Question: Can You Use Hairspray to Seal Acrylic Paint?
Answer: Hairspray may seal in your favorite hairstyle but it won't seal in your paint. Please don't use hairspray as a paint sealer.
Question: Is Craft Paint Good for Beginners?
Answer: Craft paint, specifically acrylic craft paint, is one of the best choices for beginners. It's easy to work with and dries quickly. Some beginners also think watercolors are easy to work with, but others find them challenging.
Question: Is There a Craft Paint Shortage?
Answer: Back during the height of the COVID-19 pandemic, there was a craft paint shortage. Movement and trade restrictions, factory closures, and supply chain disruptions caused shortages in a variety of different products, such as craft paint.
Now in 2021, we're achieving a bit of normalcy. There should be no more craft paint shortages.
Try Craft Paints Today
If your next project includes paint, then you'll definitely want to consider craft paint as your medium of choice. But first, you need to know how to find the best craft paint. As long as you know your project purpose and you know what defines a quality craft paint set, you'll find some craft paints you can use for your project and beyond.
Are you still unsure about the differences between acrylic and enamel paint? We explain the differences here.