Latest posts by Stephanie Jensen
(see all)
Oil pastels are a crayon-like tool used for painting. They're popular because they have a buttery soft consistency, making it easy to paint and blend color without using liquid or oil paints. They're also commonly used because they produce intense colors. However, there are best practices that all painters should know. One of them is to use the best paper for oil pastels.
There are many paper brands out there and they all have their pros and cons. Here, we review the best paper for your oil pastels and give you some education into choosing the best paper for your oil pastels.
Considerations When Choosing the Best Paper for Your Oil Pastels
Paper Tone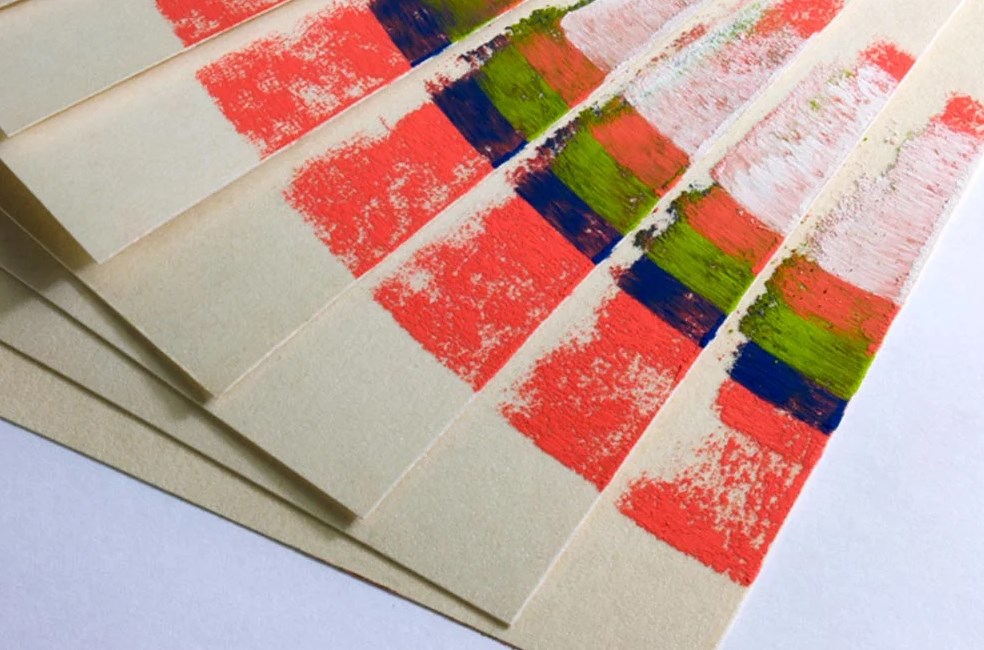 Did you know all art papers have different tones? The paper tone you choose depends on your final result. For example, if you're painting a landscape, you'll want to use earth-toned paper. These are available in different shades of brown and even green. If you're painting with lots of intense colors, choose bright white paper. If you're not sure what to use, mid-range white paper is flexible enough for just about anything.
Texture
Paper made for oil pastels has a different type of texture compared to paper for other art mediums. While they're textured, they're also very smooth. This middle ground is enough to hold the pigment and control your painting, but you can also paint easily on it. In addition, the right textured paper makes it easy to shade, layer, and more.
You can also choose to buy sanded paper. The sanded paper has more grit compared to traditional paper. All sanded paper has a number identifying the intensity of its graininess — the higher the number, the finer the grain.
Lasting Power
As an artist, you'll want to ensure your painting lasts. Even if you don't sell them, you'll still want to keep your work for long periods of time. The secret not only lies in your skill but also in the paper you use. The secret is to use paper that's acid-free. This ensures the paper won't crumble or turn yellow over time.
How do you know paper is acid-free? Look for the circled infinity symbol. This symbol ensures that manufacturers are compliant with their commitment to developing acid-free paper.
Weight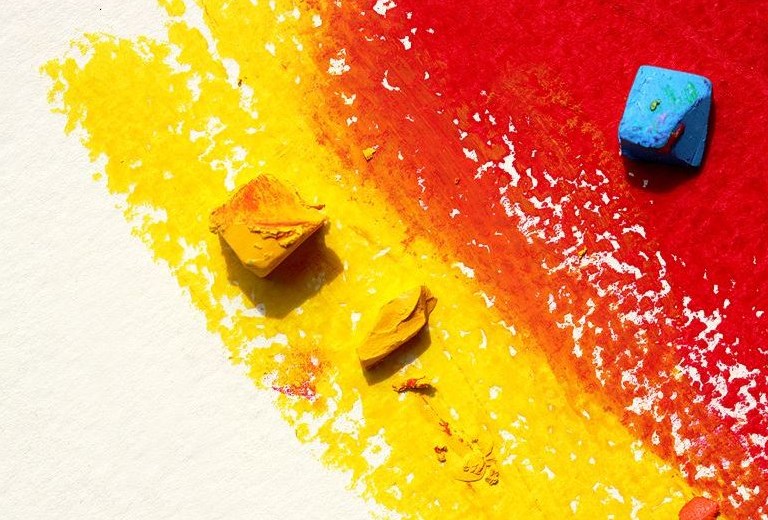 Paper weight also affects how a painting will last. The lighter the painting, the more prone the painting is to warping. This is why many artists prefer to work on heavier paper. But how heavy does your paper have to be for oil pastels? Fortunately, not extremely heavy. 160 gsm is a good weight for oil pastel paper. This way, you can press as firmly as you want without having to worry about tearing the paper.
Packaging
You can choose to use paper that's available in a pad or sold individually. Padded paper tends to be cheaper, but some artists prefer working on individual pieces of paper. Buying individual paper is convenient if you just need it for one project and padded paper is better if you know you'll need this paper for multiple projects.
Price
Obviously, price matters when buying paper. Because as all artists know, art supplies can get expensive.
The price you pay also depends on what type of artist you are. For example, if you're a student, the price of your paper will be more affordable compared to professional-grade paper.
With that being said, if you're a professional, don't be afraid to splurge on paper. The paper you use will really impact the final result of your piece and how long it lasts. It's always best to go with a trusted name brand than an off-brand or a generic one.
Other Mediums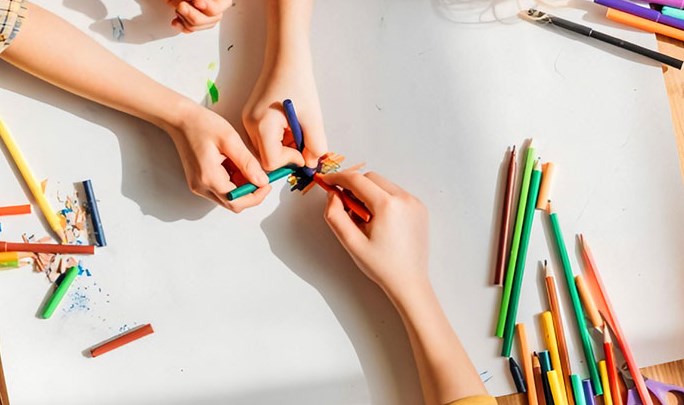 Do you also dabble in other forms of art? If so, you might as well buy a pad of paper that can be used with other different forms of art. There's flexible paper out there that can be used for acrylic, pencils, and even watercolors. If you only plan on using oil pastels, then just focus on finding paper that only needs to be used with that medium.
How We Reviewed These Papers
Some of the considerations we made when selecting these papers include positive reviews and various price points. We also made sure to include both student and professional papers in this list.
The Best Paper for Oil Pastels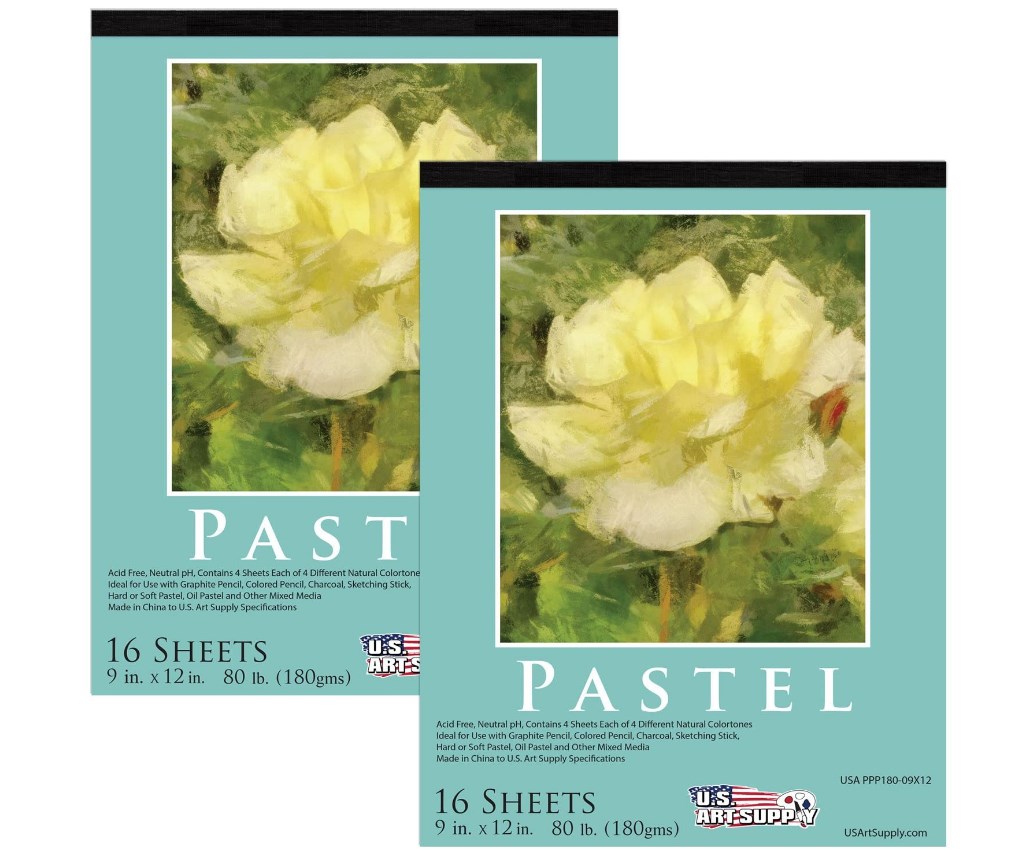 If you're a student, new to oil pastels, or just someone trying to improve your art, this paper is inexpensive and effective. One pad includes 16 sheets and a pack of 2 costs $13.99 on Amazon. The paper is 180 gsm and is 9″ x 12″ in size.
What makes this paper stand out is how it's more textured than your average paper yet it's still smooth. The color is very neutral so you can create different types of work on this paper. The only issue is layering isn't exactly best on this paper.
U.S. Art Supply is also a household name and they make a variety of high-quality art supplies. So if you're just looking for decent paper on a budget, this is the best option.
When shouldn't you use this paper? Well first off, it's not professional-quality paper. So if you're doing commissioned work, we suggest choosing premium paper instead. Even if you're not doing anything professional, if you're working on any major project, choose a better quality paper.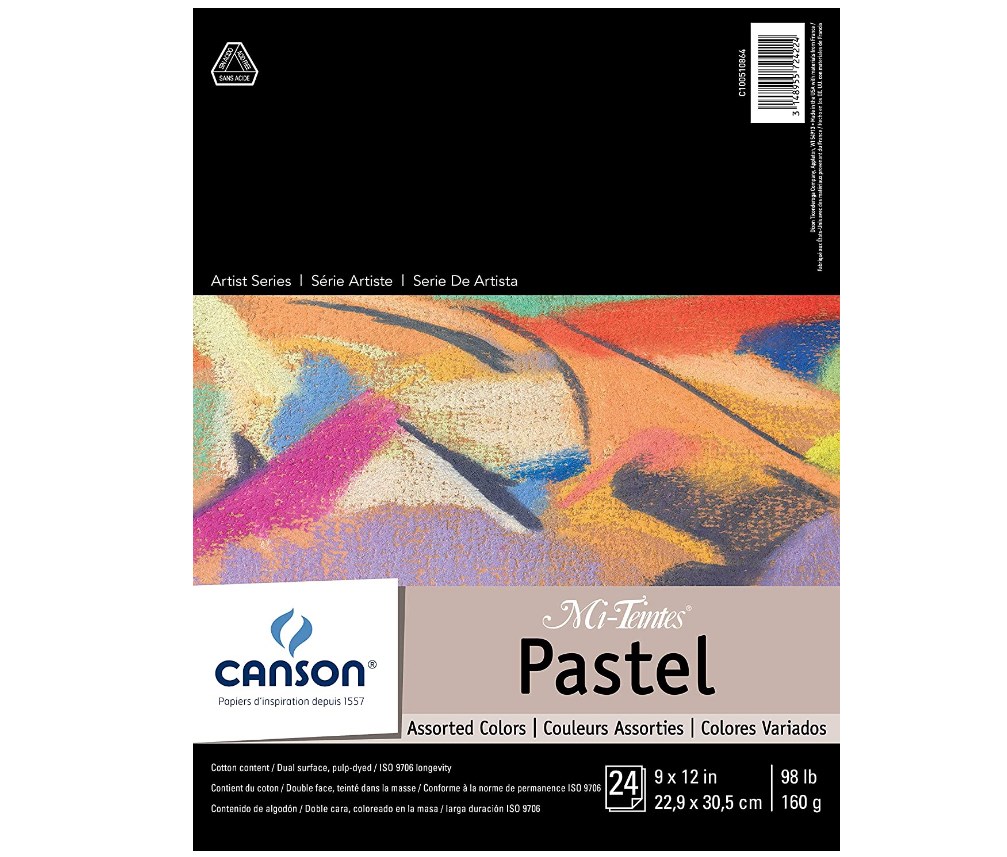 Canson is one of the most trusted names in the art scene, having been around for 450 years of making amazing surfaces for artists. They're world-renowned and many argue their Mi-Tenites paper is the gold standard for all oil pastel paper.
First and foremost, the texture of this paper is unrivaled. The pastels will stick onto the paper but it's also smooth enough for you to have control.
Canson also makes their Mi-Tenites paper with varied fine and rough textures, so you can always buy a different textured paper if you wish. The weight of the paper is strong enough to where you can press down. There are two size options available: 9″ x 12″ or 12″ x 16″. The 9″ x 12″ has 24 sheets and is $12, so the price for this premium paper is great.
The tone of the paper is also white, making it flexible enough for oil pastels and other art mediums. They also sell assorted tones, earth tones, and green tones. You can also choose to buy this paper individually.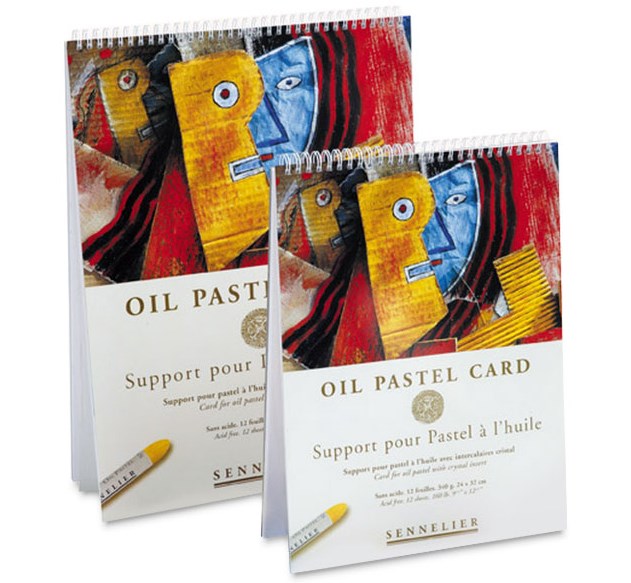 These Sennelier Oil Pastel Card Pads are great because of their flexibility. They're available in four sizes:
2.5″ x 9.5″
5″ x 12.5″
7.5″ x 15.75″
7.5″ x 23.75″
Each pad comes up with 12 sheets. At 340 gsm, they are a bit on the thicker side. But this is also another reason why this pad is flexible; you can use these papers for watercolors and other paint mediums. This is also the best pad for traveling. It includes a glassine insert, so your artwork stays protected.
It's unfortunately only available in bright white, so it may not be the best paper for landscape paintings. While the paper is pretty expensive, it's absolutely worth the price. This is a great option for traveling artists, professors, and students who want premium paper.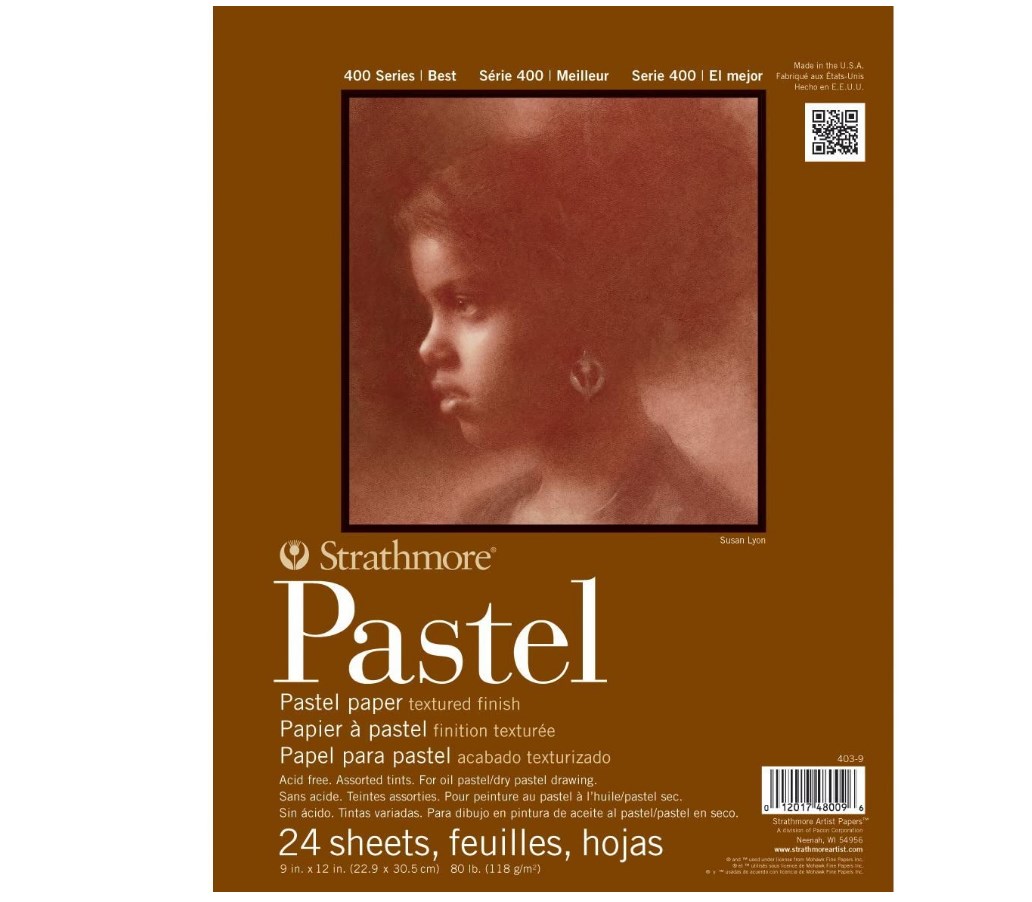 If the Sennelier paper is too expensive for you, we suggest trying this paper pad from Strathmore. Each pad has 24 slices of paper in three sizes, all less than $20. The pad comes in three size options:
9″ x 12″
11″ x 14″
18″ x 24″
Another great quality about this Strathmore paper is they're available in a variety of different colors. This includes:
Dark cream
Off-white (creamy)
Light gray
Tan
This way, anyone can use these papers for a variety of different paintings.
Strathmore is also a household name. They have been making a variety of art supplies, but specifically paper, for 100 years. While this pad isn't exactly professional quality, it is still of excellent quality. It's ideal for students who want a better quality paper than what's out there and anyone who is comfortable with oil pastels. And for the price you're paying, it's really a great deal.
There are a couple of different downsides. The paper is pretty light — 118 gsm. You'll have to be careful to not tear this paper. However, the paper does last for many years so your paintings will last. While the paper is textured, the grain isn't as prominent compared to the other paper on this list. However, it's still enough to support any oil pastel painting.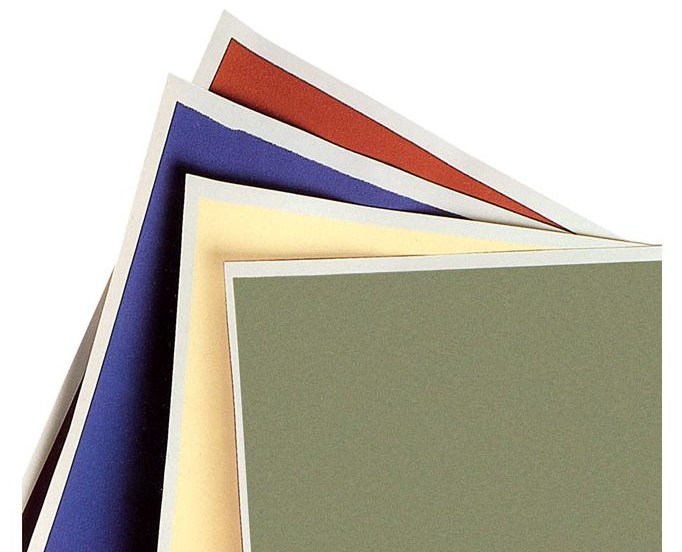 This is one of the best examples of individual paper for a reason. First, they're affordable. The papers start at about $3/sheet, which isn't terribly bad. This paper is especially great for the color variety. You can find this paper in 20 different colors that vary between burgundy to blue and everything in-between. This way, you can find any color that fits your project.
The papers are all acid-free and have phenomenal archival-quality — lasting 50-100 years. The papers are available in two sizes: 9″ x 12″ and 5″ x 27.5″. They're all sanded at medium in coarseness. This is a good texture that will hold onto the pastels but is still smooth enough for you to easily control your pastels. You can also blend and layer with ease.
These are great papers for those new to oil pastels who want great paper without paying a lot of money.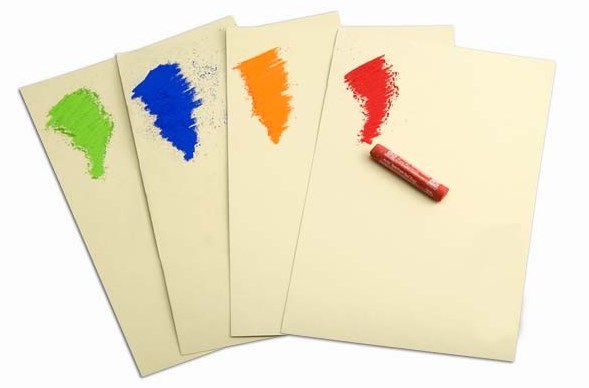 UArt is one of the highest-rated brands and their paper is always the gold standard. The same can be said about their oil pastel paper. First, their paper is available in a variety of sizes. These include:
9″ x 12″
12″ x 18″
18″ x 24″
21″ x 27″
24″ x 36″
27″ x 40″
Not only that, but you also have flexibility when choosing the texture. The grit varies between 400 and 800, so you can pick the one that best suits your preferences. You can choose this paper in natural or opt for a dark color. Plus, this paper is pretty affordable — starting price is $3 per paper, and that's a great price for professional-quality paper.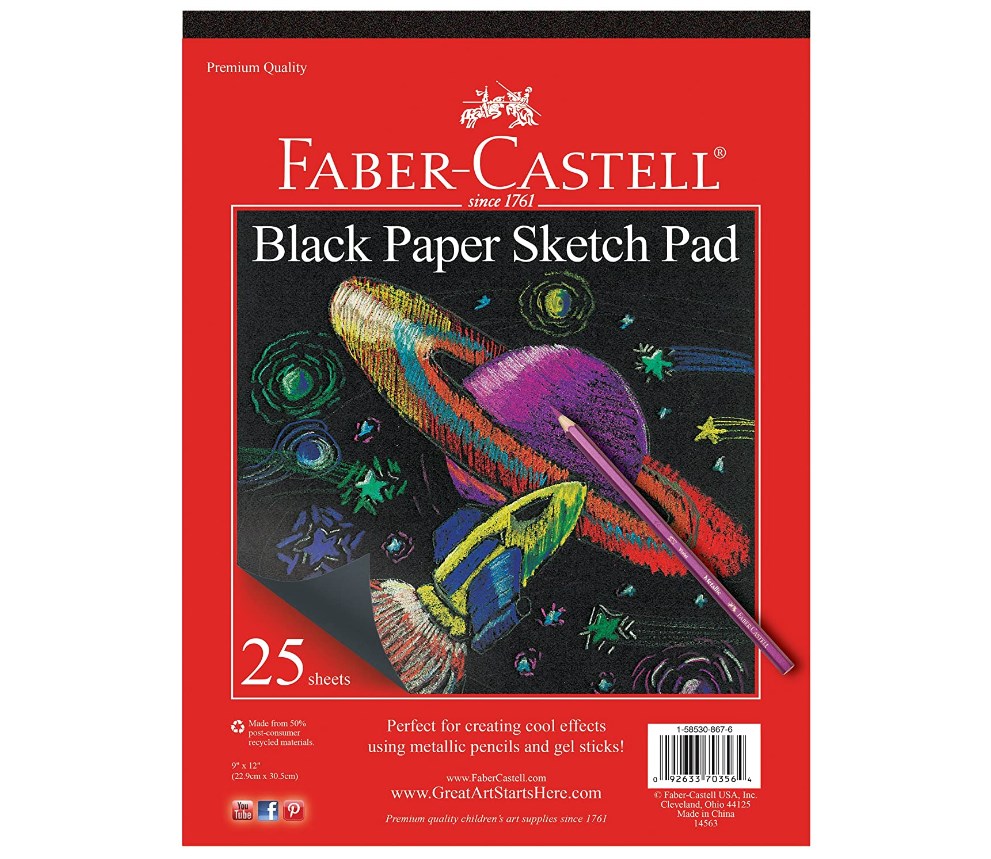 What makes this paper unique is it's black. You can take your work to new levels, such as painting a night sky or even the solar system. Even if this isn't paper you would use on a regular basis, it may be good to have in your collection. You can also use this paper for other mediums besides oil pastels. This black paper is great for gel sticks, crayons, and metallic pencils. However, this paper isn't a good choice for liquid paints.
The one main downside of this paper is the texture. It's very shallow, so it may not grip oil pastels as well as other recommendations on this list. That's why we don't recommend using this as your main paper, just one to use for specific projects. However, it does last a long time, perfect for archival purposes.
One pad of paper is only $9. They're inexpensive, perfect for students and professionals on a budget. They also make a great gift for artists, specifically young artists.
Pros
High-quality and affordable
Black color lets you use bright colors you may not be able to normally use
Great for practically all artists
Cons
Very little tooth, not the best texture for oil pastels
FAQs
Question: If I Buy Great Paper, Do I Still Need Good-Quality Pastels?
Answer: It's always recommended you use high-quality pastels. Great pastels will give you more control of your paintings. They tend to have a creamier consistency, so your paints will be easier to layer and blend. However, the best pastels won't look as good on low-quality paper. That's why the paper you use matters more than the pastels.
Question: Can I Use Oil Pastels on Any Other Surface?
Answer: Absolutely! You don't need specific oil pastel paper, but it will give you the best results. There are other benefits when using different mediums. Your project will look more unique. The only downside is more prep work may have to be involved, such as adding gesso. Oil pastel paper has the perfect texture to grip the pastels, so extra prep work isn't necessary.
Question: I Don't Like Any of These Oil Pastel Paper Recommendations. What Should I Do?
Answer: Fortunately, this isn't a complete list of the oil pastel papers available. Just about every major art supplies brand makes oil pastel paper. The papers vary between size, color, packaging, grade, and more. We suggest you shop around and find an oil pastel paper that fits your needs.
Bottomline
Because of their intensity and control, oil pastels are a preferred art medium for many artists. But in order to produce the best oil pastel artwork, you need great paper.
My final recommendation is the Canson paper. They have been a household name in art for centuries. Their paper is the gold standard in paper for oil pastels, making it ideal for both students and professionals. The texture of the paper is also perfect; your oil pastels will stick like glue. However, the paper is smooth enough so you can easily paint your masterpiece.
However, the other paper recommendations here are also great and it's recommended you take all considerations into mind when choosing your next pad of paper. There are many considerations to make when selecting your paper, such as tone and texture. Use this guide and recommendations to choose paper you'll love.