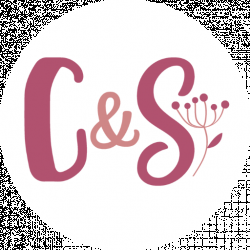 Latest posts by Craft 'n Stitch Team
(see all)
Painting is the expression of emotions and ideas. Some painters use visual language to express themselves while others focus on the aesthetic qualities of a painting.
Every painter has their own medium preference, but oil is definitely special. For example, did you know oil paintings don't formally dry? The oils harden due to oxidation; however, it may take two weeks or even years for the oil to fully harden!
Other oil mediums, such as oil pastels, never fully harden. They're made from non-drying oil and a wax binder to easily sketch, blend colors, and finish paintings. Oil pastels have been used by some famous artists such as Pablo Picasso.
Are you looking for the best oil pastels but don't know where to start? Here, we offer insight into oil pastels and how to choose the best ones.
What Are Oil Pastels?
First things first, let's go over what oil pastels actually are. As stated previously, oil pastels are made of a combination of nondrying oil and a wax binder. This makes them not only have a waxy consistency but a creamy texture, making them ideal for shading and blending.
Oil pastels look like cylindrical sticks, making them stable enough for drawing and outlining. But their vibrant hues are also ideal for painting, shading, and blending. You can find oil pastels in all different colors to fit all projects. Since they have intense vibrancy, oil pastels are long-lasting.
Oil pastels are desired by painters for many reasons. They resemble oil paints but are more versatile. You can also achieve eye-popping effects with these pastels, such as impasto effects. You can use different shading techniques with oil pastels, can use them on different surfaces, building colors, and can even draw with them.
Most oil pastels are high-quality. You can be sure your oil pastels won't break, crumble, or even smudge. Since the pastels have a waxy consistency, they won't leave dust or particles on your project.
What if this is your first time painting with oil pastels? While practice makes perfect, oil pastels aren't difficult to use.
Why Should You Use Oil Pastels?
Oil pastels are beneficial because they're workable, versatile, convenient, and durable. Oil pastels resemble oil paints but have the stability of crayons and colored pencils. You can create masterpieces quickly.
Oil pastels offer vibrant colors, so you can make vivid or realistic pieces. Oil pastels are also soft. You can layer and blend colors but can also create unique effects you may not be able to achieve with other mediums.
Who Should Use Oil Pastels?
Oil pastels are ideal for all painters who love painting with oil-based mediums. However, anyone can use oil pastels. Beginners can use oil pastels to upgrade their skills. Since oil pastels are versatile and offer lots of stability, they're perfect for beginners.
Students, art enthusiasts, art aficionados, and anyone who loves creating art will love using oil pastels. Oil pastels are ideal for both children and adults.
Oil Pastel Techniques
Merging oil and wax helps oil pastels maintain their quality, their vibrancy, and their versatility. They look and feel like regular crayons, so they're easy to work with. But oil pastels do require a specific technique.
You can either use the entire surface or the tip. The technique you choose depends on the result. Use the tip when you want to draw or outline. Use the whole surface when you want to color or shade.
Different Types of Oil Pastels
While oil pastels don't come in too many forms, we can differentiate oil pastels by their texture and purpose. Different brands also vary in performance.
You'll likely come across professional-grade oil pastels. These are specialty oil pastels that meet the requirements of professional painters and artists. You can usually recognize professional-grade oil pastels by brand, which we will cover later.
If you don't need professional-grade or don't have the money for those supplies, you can opt for student-grade pastels. These products are still high-quality but are ideal for the techniques and skills that meet student and beginner status.
What to Look for When Buying Oil Pastels
There are many factors you should take into consideration when finding oil pastels. These include workability, vividness, and ensuring the pastels are easy to work with. Here are other factors to look for.
Versatility
Oil pastels are extremely versatile. You can both sketch and paint with them. They can be used throughout an entire project or to finish one. Oil pastels can also be used for different types of painting, such as landscapes, people, and more.
In addition, you may be using oil pastels on different surfaces and mediums. These may include pastel papers, normal papers, canvas, cardboard, wood, and more.
This is why your oil pastels need to be versatile. They should be soft enough to blend but firm enough to sketch. You can produce a variety of tints and shades using one color as well as going from subtle to vibrant shades.
The best oil pastels may also work well when combined with other materials. For example, you can easily use a Q-tip or a cotton ball to combine different colors. The best paints also use specific techniques, such as impasto, so you can layer various colors. Some substances, such as turpentine, will help speed up the drying process.
Some oil pastels can also work as watercolor pastels. Even if watercolors aren't your preferred medium, this may be something you can experiment with.
Color Selection
Of course, all painters will need a wide array of colors to work with. Most makers create different palettes, so painters can choose the sets that appeal to them. You may also opt for assorted color sets or even a single shade.
With the wide selection available, there are oil pastel sets that include as many as 50 different colors (and even more).
Which colors should you choose? Other than your preference, you should also consider:
Technique
Skills
Projects
Your expertise is also something to consider. Oil pastels are more versatile than other mediums such as colored pencils, but they may be more challenging for a beginner. Even if your project calls for more colors, you may first want to experiment with only a few colors as opposed to buying a huge set.
Quality and Textures
Oil pastels are all different. For example, some have a waxier texture than others. This may be more desired but can also be a disadvantage for certain reasons. For example, the waxier texture makes the pastels softer, so they're easier to blend. But the waxy and oily texture also makes the color spread, which isn't the best option for sketching.
However, some oil pastels are sturdier. These are ideal for sketching, but may not be the easiest to blend.
Regardless of your goals and preferences, every artist will want to look at certain quality factors. For example, your oil pastels shouldn't leave dust, break, crumble, smudge, or leave any particles. This ensures your artwork is clean and neat.
Color Opacity
Some works call for subtle colors while others call for vivid colors. While the waxy texture of oil pastels causes them to be opaque and bright, some projects require subtleness. Can oil pastels achieve this? The right ones can.
First, the highest quality oil pastels are opaque. They will look vibrant on any surface.
The colors are not only rich but resist fade and other damages, ensuring your painting will look beautiful for a long time. In addition, you'll want to look for labels such as acid-free. This ensures the painting can resist humidity.
Safe Ingredients
Your oil pastels should be safe. This is integral if you're letting your kids use the oil pastels. Look for labels such as "non-toxic" and make sure to look at the ingredients.
Your Needs and Preferences
There is no one best oil pastel brand. The decision you make boils down to your needs as an artist but also your preference.
What if you're not sure which oil pastels you prefer? First, think about the colors you'll need. This may include the colors for a specific project or the colors you enjoy working with.
Then, think about the type of pastels you prefer or the types of pastels your project needs. If you're working on a large project, you'll need a larger collection of oil pastels compared to the occasional or hobby artist.
There are also oil pastel sets made for specific painters. While professional oil pastels are the best quality, student-grade oil pastels are also high-quality but affordable.
Brand Reputation
There are many brands that make oil pastels, so brand reputation is an integral factor. These brands built a reputation among other artists, creating pastels that are durable and high-quality.
While the biggest brands don't always make the best quality pastels, they may be a safer purchase. You can read reviews to ensure the pastels work well and that they're safe for all users, including kids.
Brands also have a focus. Some brands focus on professional-quality pastels while others create beginner pastels.
If you went through all of this advice and still aren't sure which pastels are the best option for you, research some of the most reputable brands and their reviews. Use that to decide which set is best for you.
Price Range
Last but not least, you should always pay attention to the price. Oil pastels are available in all price ranges and you should know how much you'll want to invest before buying.
Understand that cheap pastels don't necessarily mean they're bad quality. As stated previously, student art supplies are reasonably priced and are still high-quality. While they won't be as good quality as professional pastels, they're the ideal choice for new pastel painters or hobbyists.
In addition, some pastel kits are cheaper. For example, if you settle for fewer colors, you'll pay less than someone who wants a kit with a variety of colors.
You'll also want to look around for coupons. Different online art suppliers and the brand themselves regularly host deals and distribute coupons to help you save even more.
The Best Oil Pastels
Are you new to oil pastels and are looking for the best brands? Here are our recommendations.
Caran d'Ache pastels are not only strongly pigmented and easy to blend but are affordable. These are ideal for those who want vivid colors; these pastels are harder in texture and have excellent opacity.
They're certified by the Art & Creative Materials Institute, Inc. as nontoxic. These pastels don't contain cobalt, cadmium, and other mineral pigments. They're safe for all users, including children. You can buy Caran d'Ache pastels individually or in a large multi-color set.
Sennelier is one of the most famous names in oil pastels. That's because Sennelier has an amazing history. In the 1940s, Pablo Picasso himself asked this Paris-based art supplies company to make oil pastels for him.
These are the top-of-the-line products; while they are pricier than the competition. Because of this, they're lower on this list.
Keep in mind, you get what you pay for. Sennelier oil pastels are blendable, spread like butter, and are higher pigmented than the competition.
Sennelier also makes oil pastels for all purposes. They offer a wide color selection and even create oil pastels for specific paintings, such as landscapes and portraits. You can purchase these pastels individually or in a whole set.
The other downside of these products is they may not be ideal for children. Because of their highly pigmented pastels, the colors contain harmful minerals such as cadmium and cobalt. Even adults should wash their hands after using these pastels.
If you want firmer oil pastels, you'll love Cray-Pas' Expressionist line. These pastels have a waxier content, so they're ideal for drawing, detailing, and outlining. Unfortunately, this makes it difficult to blend. This line also comes with a limited range of colors. If that's not an issue, these Cray-Pas pastels are smooth and easy to use.
If your children plan on using them, you can rest easy knowing these pastels are nontoxic. They're also affordable, so they're ideal for students and even professionals who want firmer pastels.
If you're looking for highly pigmented oil pastels, you should opt for Mungo Gallery Artist's oil pastels. These are professional-grade pastels that are creamy and easy to work with. They also don't crumble, making them some of the best quality pastels.
Mungyo Gallery Artist creates oil pastels for professionals and students. However, students should opt for a professional kit. The product is of far better quality but is still available at an affordable price range. However, the type of pastels aren't always clear on the packaging, so make sure you conduct plenty of research before buying.
Mungyo Gallery Artist pastels are also beneficial because they're safe. Even the professional-quality pastels are certified nontoxic. Children can use these pastels and adults don't need to worry about any safety concerns.
Crayola is one of the most famous art suppliers. While they're famous for their iconic crayons, they also make oil pastels that are recommended for children and young artists. They're also high-quality enough for students.
Crayola Oil Pastels are best for young artists who want to paint vivid pictures. Not surprisingly, Crayola produces an extensive color selection.
The oil pastels are also of great quality; they have a creamy texture and draw smoothly. With different techniques, young artists can easily produce both subtle and vivid hues while blending colors effectively. The pastels also have pointed tips, so young artists can also draw outlines, strokes, and details with ease.
These pastels are ideal for young artists for more reasons than the brand name. They're smaller than the average oil pastels, fitting better into small hands. As with all products with kids, Crayola Oil Pastels are nontoxic and kids as young as three years old can use these pastels. With their affordable price tag, parents on a budget won't mind spending a bit of money toward their child's passion.
The only downside is layering can be a bit difficult. But this is an advanced skill that young artists will learn with experience. By that time, they will probably be ready to upgrade their oil pastels.
If you need several colors, Pentel Arts have a massive oil pastel set that contains 432 pieces! Their oil pastels are versatile enough for all projects. The colors are vibrant and you have a huge array of options.
Pentel Arts makes its oil pastels suitable for all surfaces, including paper, board, and canvas. They also last a long time and the color stays vibrant after you complete your project.
While such a large catalog may seem only ideal for professionals, amateurs and hobbyists can also get some benefits from this set. These oil pastels are easy to use and are blendable. In addition, Pentel Arts make oil pastels that are suitable for artists of all ages, including children.
There are some downsides. For example, the oil pastels may feel rough and hard at first. This sensation goes away after use. They also come with a chemical odor that some users may think smells bad.
FAQs
Question: Are Oil Pastels the Same as Crayons?
Answer: Oil pastels and crayons are similar but have many differences. Instead of nondrying oil and wax, crayons are only made with wax. The wax gives crayons a firmer structure, which means crayons aren't as versatile as oil pastels.
For example, crayons are great for outlining and drawing details, but they're not the best option for blending colors. But crayons do have other benefits over pastels. For example, crayons don't smudge and smear as easily as pastels.
Question: How Do You Use Oil Pastels?
Answer: There are many techniques to create masterpieces with oil pastels. But beginners should master specific tips for the best results.
While you can use oil pastels on just about any surface, start using pastels on canvas. Canvas is sturdy, flat, and has the perfect texture for pastels.
If your project requires lots of blending, use a Q-tip or a cotton ball for blending. If your pastels are nontoxic, you can blend them with your fingertips. Many artists also use baby oil to improve the blending. Dab baby oil on a cotton ball or Q-tip. Smear the baby oil on the colors, using any direction to smooth out the colors.
When using oil pastels, be sure to apply consistent pressure. The color will be vivid and there will be fewer white spots. Put colors close together when blending and blend with circular motions.
Question: Do Oil Pastels Melt Like Crayons?
Answer: No, oil pastels don't melt. In addition, you shouldn't try melting oil pastels or crayons.
Question: Can You Wet Oil Pastels?
Answer: You can use oil pastels either wet or dry. Both wet and dry pastels can be used on paper, glass, canvas, wood, metal, and even rock.
Question: How Can You Set Oil Pastels?
Answer: Can you set oil pastels? The best course of action is to use art fixatives. You can use hairspray, but be wary of the spray. The spraying system may be too strong for the painting. In addition, most hairsprays have conditioning agents that can leave grease spots on your painting.
Create the Best Paintings With Oil Pastels
Oil pastels are one of the best tools to use when drawing, painting, and more. Oil pastels are easy to use and have an intense color payoff. You can easily outline and draw details with oil pastels, but you can also blend and shade with them.
They're versatile and can use them for just about any functions. There are a variety of high-quality oil pastels on the market and you can buy pastels for professionals, beginners, students, and even kids. Oil pastels are available in a wide variety of colors so your opportunities are endless.
Are you looking for another craft to try? Try arm stitching! Here's how to find the best yarn for arm stitching.