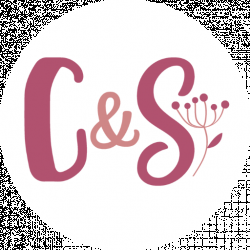 Latest posts by Craft 'n Stitch Team
(see all)
Paint markers are popular products within the art world. While paint markers create vibrant and painterly colors, they eradicate the hassle that comes with setting up your painting station. No more messy palettes, discolored water glasses, and spreading out newspaper to avoid paint getting everywhere!
Best of all, paint markers are as easy to use as pens. So, it's no wonder they're not only popular amongst painters. Instead, they also appeal to those looking for crafting supplies for their bullet journals, planners, calendars, greeting cards, and more. 
With that said, we're taking a look at the best paint markers on the market.
Let's dive in!
What are Paint Markers?
The first paint pens (and the best known) are felt tip markers, created as early as 1940. For decades, these pens have been used for vibrant coloring, bringing forth smaller details in artwork, and labeling.
Since then, the paint pen market has seen considerable innovation, including the fine liner, highlighters, and various ink pens that are now popular for calligraphy.
Nowadays, we have a paint marker. These come with brush-like pen tips and moisture that blends. These brush-tips make it easy to create both precise, thin lines as well as thicker strokes. Their colors blend together without the noticeable scratchy pen-lines that felt tip markers create.
Paint markers consist of a tip and a reservoir that holds paint. Besides the color, the markers often include a small metal ball that helps to mix the pigment (this is the rattling sound you hear when you shake them!) Depending on the type of paint marker you use, the pigments combine with a solvent (usually water, oil, or alcohol) to create the painting medium.  
What are Paint Markers Used for?
Paint markers are ideal art supplies for beginners and pros alike and come in a large variety of pigments, sizes, and tip shapes. They're amazingly popular across a significant number of applications. In fact, you can use them on all the following surfaces:
Fabric

Textiles

Paper

Cardboard

Canvas

Metal

Pottery

Wood

Terra-cotta

Plastic

Rock and stone
Why Artists Use Paint Markers
Aside from the range of applications already covered, paint markers boast numerous benefits which make them a popular choice amidst all types of artists:
For one, paint markers produce vibrant colors that don't fade across a wide range of pigments. The paint is applied in thin layers and dries quickly, so artists can keep working without having to wait hours for the paint to dry. 
Paint pens also come with all manners of tips. Finer tips are great for drawing details that a paintbrush can't as quickly achieve. Many paint markers even come with a tip on each end, one for drawing details, the other for applying paint to larger areas in a smooth finish.
For line artists, paint markers can replace ink, which often comes with the risk of blotting and ruining artwork. It also requires constant touching to an inkpot. In short, paint markers are much less messy, simpler to control, and quicker to use.
The Different Types of Paint Markers
Different types of paint markers suit various purposes. So, be sure to familiarize yourself with these before committing your hard-earned cash:
Fine Tip Paint Markers
Fine tip paint markers come to a point, enabling you to draw a thin line of paint exactly where you need it. These are great for applying details to your artwork and creating line work.
Medium Tip Paint Markers
Medium tip paint markers feature a larger, softer tip. These come in handy for filling in both details and larger areas. Paint markers with more delicate tips act like a paintbrush and can be tilted to create different stroke sizes.
Oil-Based Paint Markers
Oil-based paint markers mix their pigments with oil before application. These create permanent strokes that resist water and won't mix with water-based paints. As such, you can use them to develop clear lines in combination with watercolors. 
Oil-based paint markers also do well on ceramics, metals, and plastics. Plus, you can use these to decorate items that have to be washed occasionally, without fearing the color will wear off.
Water-Based Paint Markers
As their name so aptly suggests, water-based paint markers dissolve the pigment in water. These markers are multi-purpose and can be applied to nearly any surface. However, water-based markers aren't permanent unless you seal your work afterward. They can also be used to blend watercolors for smoother transitions.
Alcohol-Based Paint Markers
Alcohol-based markers, like oil-based markers, produce permanent results. Commonly, alcohol solvents are used in permanent markers like sharpies and black fine-liners. They're great at creating a rich, inky effect.
Best Practices for Using Paint Markers
As you get started with paint markers, there are a few things worth noting to ensure you make the most out of them:
Know which applications your paint markers are suited for. Note you might damage softer tips on very rough materials.

There's a risk of paint markers drying out. While they can sometimes be refilled with solvent, this could render your markers useless. So, be sure to seal the marker properly with the provided cap.

Store your paint markers in a horizontal position. This makes it easier for the solvent and pigment to mix before picking them up, so you won't have to shake them for as long to get them ready to go.

When you start using your paint markers, press down on the tip until the tip is moist and flushed with color. 

Test your paint markers on a scrap piece of paper first, and note how easily they bleed through the paper. This is good to know before using them on a thin sheet intended for a double-sided design. 

Because some paint markers are permanent, use them with caution. It may be challenging to wash the paint out of furniture and clothing.

If you're decorating dishes and ceramics, be sure to varnish glossy surfaces afterward to preserve your art.

Certain paints may dry darker or lighter. Remember this as you paint. Paint markers allow you to layer colors, so have a little patience during the process. For the best results, test how the colors dry on scrap paper.
The Best Acrylic Paint Markers
The best acrylic paint markers include pigment-based acrylic paint. This produces a rich, thick finish with good coverage. Once dry, acrylics are also permanent and therefore well-suited for a vast number of surfaces and conditions. Most notably, wood, fabrics, metals, plastics, glass, etc.
These paint markers ooze actual acrylic paint, so they match many characteristics typical of acrylics. For instance, acrylic paints dry solid, so you can layer them once your base coat is dry.  
That said, let's look at some of the best acrylic paint markers of 2021:
Artistro Acrylic Paint Pens
Atristro's pack of acrylic paint pens boasts 30 different colors suitable for use on multiple surfaces. This set includes two white and black pens, which are great for blending and darkening areas.
These particular pens have a tip size of 0.7mm, so they're ideal for more detailed and precise illustrations. If you follow the instructions for shaking and pumping the pens, you can look forward to a consistent flow and an opaque finish.
There's also no odor while you're painting either. The acrylics are ASTM and EN standard certified, so they're safe to use even for younger artists.
Tooli-Art Acrylic Paint Pens
If you're looking for an affordable set of paint markers, look no further than this 18 essential color set by Tooli-Art. This includes bold primary and secondary colors and a great selection of neutrals, muted colors, and metallics. These pens boast 0.7mm tips for finer details and are crafted from nylon to prevent fraying.
These paint markers are ultimately a cheaper option than some of the sets mentioned here. Still, they provide acceptable coverage and don't dull quickly if exposed to light.
Tooli-Art also sells a variety of sets. So, if you need more colors, you could opt for the 30 pen set. Alternatively, you could experiment with medium tips and/or supplement your supply with black and white markers.
Penguin Art Supplies Acrylic Paint Pens
Penguin's set of 28 uniquely colored markers provides excellent value for money. The pens are a little cheaper than some of the more expensive brands and come with metallic tones to choose from, such as gold and silver. 
The paint's good quality and adheres well to porous and non-porous surfaces alike. It also comes in a convenient zipper bag, so you can take your new paint markers wherever you go and easily store them. 
However, these come with a reversible tip that can get your fingers messy. You'll also need to shake these pens more regularly to keep the color consistent. All in all, the penguin acrylic marker set is an excellent choice if you're looking for decent markers at a mid-price-range.
Posca Acrylic Paint Marker Pens
Posca's set of acrylic paint markers won't be your choice if you're after a wide selection of colors, as the set only comes in eight basic hues. However, suppose you just want a few reliable paint markers for labeling and lettering. In that case, these are a great low-odor and non-toxic choice.
The markers come with a reversible medium bullet tip, so you can switch between 1.8 and 2.5mm, perfect for outlining and filling in. The paint has also been tested and adheres to fifty surfaces, so you have nearly limitless applications.
Posca markers also suspend the mixing ball within the barrel, which prevents paint globs. 
Ultimately, Posca's small color range makes them a pricey choice if you need to supplement them with other color sets. That said, each marker is professional artist-grade. So, if you're taking these pens seriously, Posca is well worth considering. 
Areteza Acrylic Paint Marker Pens
Arteza is found on almost any top-art-supply list, and for a good reason. These high-quality paint marker pens come with vibrant pigments for opaque coverage.
They're smooth and flow with ease. Arteza's paint marker pens also let you see through the barrel to monitor how much paint's left. Many paint marker pens don't do this, leading you to run out of paint mid-project.
Arteza's paint marker set comes in 20 colors, including three metallic paint pens. These are amazing for giving your illustrations luxurious details. You can also purchase replacement tips from Arteza, including pointy and chisel-shaped tips with various thicknesses.
This acrylic paint holds up in the oven so long as your material is oven-saved. Once baked, the paint becomes even more long-lasting.
The Best Oil Paint Markers
When it comes to painting markers, the differences between oil and acrylics aren't as noticeable as when comparing paints. Ultimately, both types of paint markers produce vibrant and permanent results on several surfaces. 
That said, oil markers provide a slightly more saturated and thick color and don't wash out as quickly (even if they're not sealed). As such, oil paint markers can only be removed with a solvent.
Arteza Oil Paint Markers
Arteza strikes the art market again with their set of 20 oil paint markers. These are quick-drying, waterproof, and suited perfectly to overlapping colors. You can layer away without any smudging!
Like the acrylic markers, all you need to do is shake, pump and uncap to start drawing.
This set comes with a selection of primary colors, a few metallics, and black and white. These pens provide an opaque, glossy finish on light and dark surfaces and can be used on vinyl, plastic, ceramics, stones, glass, wood, and canvas.
Sharpie Oil-Based Paints
Sharpie is a trusted brand for permanent paint markers, and their oil-based markers still hold true to that standard. They're available in a variety of tips and colors, dry within minutes, and resist fading. Sharpie might not be the choice for very painterly projects.
Still, if you love to scrapbook, create posters, or window art, these markers are a reliable choice.
Sharpie's oil-based paint markers are also great for decorating smooth surfaces like glossy calendars and photographs. They glide over the surface and dry quickly, producing vivid colors with a slight sheen.
The Best Alcohol Based Paint Markers
And finally, our best paint markers for opaque and vibrant coverage wouldn't be complete without these alcohol-based markers:
Copics Alcohol Based Markers
Copics are a household name for paint markers around the world. They are a popular choice for coloring-in, line art, and comic art because the paint doesn't cover the ink. 
Copic markers allow you to blend easily and come in a mind-boggling variety of colors. You can get themed sets, like greyscales, primaries, muted colors, and much more.
The markers are also available with tips on both ends so you can switch between detail and broad application. The pen tips are chisel and brush-shaped for a painterly inking experience. 
The only drawback to Copic markers is that they come with a larger price tag. If you use them frequently, they'll become a considerable recurring cost.
Krink K-60 Alcohol Markers
If you're looking for markers that make a real impact on larger surfaces, consider Krink's paint markers. These were designed with street artists in mind and come with a broad 12mm tip. Unlike many other paint markers, you squeeze the bottle to apply the paint. On vertical surfaces, this creates drippy effects, which can be used purposefully to create dynamic and energetic art. 
Of course, this means Krink's paint doesn't dry as quickly and has a more limited scope of applications. They also won't be useful for anyone working on detailed illustrations at home. 
Caliart Permanent Alcohol Highlighters
If you like Copic markers, Caliart's alcohol-based paint marker set is a good alternative. The colors in this set are much more affordable while providing a similar quality for colorists of all ages. Just like Copic paint markers, Caliart's set comes with color-coded caps and two-sided pens with a chisel tip for broad coloring and a fine tip for more detailed work.
The set also provides a fantastic selection of colors to satisfy all your basic needs. This particular set comes in a whopping 40 colors, including some beautiful muted tones and metallics.
FAQs
Question: How long do paint markers last?
Answer: One of the most common complaints with many paint markers is the opaque barrels that make it impossible to see when you're running out of paint. Some users even wonder if the barrels are filled up to the top in the first place. We can't say how long your particular brand of paint pen marker will last. This depends in part on how often you use them and how long it takes for them to dry out. With frequent use, you might use up a paint marker in just a month.
Question: How long do paint markers take to dry?
Answer: The drying time also depends on the specific pen. We'd recommend testing out any new paint marker you get on scrap paper before getting started. This will give you a more accurate feel for how long they take to dry. In general, oil markers take longer to dry than acrylic-based paint markers.
Question: Why should I swatch my paint marker colors before drawing?
Answer: Many colorists will create swatches of their paints beforehand to have a clear idea of all colors at their disposal. This is a good exercise because it demonstrates how thick the paint is, how quickly it dries, and what you have to do to consistently get the ink flowing.
Most importantly, it allows you to see if your paints dry darker or lighter than the pen cap color. The final color isn't always identical to the color of the pen itself, so to avoid any surprises, create swatches of your pens first.
Question: Can paint markers be refilled?
Answer: Most paint markers can be refilled if you find the right pigment and solvent (alcohol, oil, or water). This is best done over some absorbent towels or the bin to avoid a mess. If your paint marker isn't working, it might also simply have dried out rather than have run out.
In that case, you can reapply some of the solvents to the tip to get it going again. Remember to store your pens horizontally and keep the cap on when they're not in use. This goes a long way to preventing your pens from drying out.
Question: My paint markers aren't producing any paint. What's happening?
Answer: If you only just bought new markers, remember you need to shake and pump most paint markers before producing color. The shaking moves a small metal ball in the barrel that mixes the paint and the pumping moisturizes the tip.
If you've been using your paints for a while, they may have run out or dried out. They might also be clogged, in which case you can try pumping them upside down with the tip pointed upwards. Be prepared for some paint to squirt, so keep a paper towel nearby.
Our Final Thoughts 
Paint markers are a fantastic innovation and a great art supply to have on hand for children and adults alike. They're fabulous for various arts and crafts projects and allow you to decorate several surfaces and materials to your heart's content. 
While paint pen markers are often more expensive than simple water-based felt tips, they provide a much smoother, more painterly drawing experience. Not to mention, they also boast more vibrant and permanent results.
We hope you've enjoyed our list of the best paint markers on the market. Which markers are you hoping to add to your art supplies, and which pens do you already swear by? Let us know in the comments below!