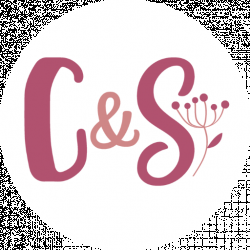 Latest posts by Craft 'n Stitch Team
(see all)
Watercolor brush pens or markers are amazing for artists who love painting with watercolors but hate the mess that comes with them. Watercolor markers can be used as regular markers or used as a medium for watercolor by easily adding water and paint as you would normally.
Watercolor markers typically come with vibrant pigments, different types of nibs and are wonderful for artists on the go. They are also amazing for when you need to cover a large area with one color or need a variety of lines for your piece.
There are a lot of options for the best watercolor pens and your choice will depend on your skill level and the other values, such as price, variety, and style of marker. Below are eight different sets of markers, you are sure to find something that works for you!
Arteza- Beginner Friendly!
Arteza Pens are a great affordable option for beginners, especially those who would rather create in one stationary spot. Arteza Pens come with 48 non-toxic water-based ink markers with a flexible brush tip.
These markers are amazing for beginning artists who want a wide variety and an affordable cost. Not only will these markers be amazing for creating beautiful pictures but they are also versatile enough to be used for lettering, and calligraphy.
The pens are very long and thin, which allows for a comfortable hold and great precision. The tips are similar to real brush tips allowing for a traditional brush stroke and painting with the precision and hold of a marker.
Pros
Large variety
Great for Beginners
Vibrant mixable Colors
No odors or chemicals
Cons
Packaging not made for portability and creating on the go.
Some colors deplete quickly
DecoSpark- A lot For Your Money!
DecoSpark watercolor pens come in a set of 48 for only 20 bucks, making it the most inexpensive set for the price on this list.
While the set is very basic, coming in a standard plastic case that isn't great or traveling, it gets the job done. This set is perfect for children and beginners who want to see what watercolor pens before investing in a higher quality set. They are watery than some pens so be prepared to use them on thicker paper and remember a little water goes a long way.
Pros
Inexpensive
Great for kids!
Large selection of colors
Cons
Watery
Not great for coloring books
Doesn't blend well
Spectrum Noir Aqua Markers- Dual Tipped!
Spectrum Noir Aqua markers are water-based, dual-tipped markers that come in a variety of sets including four 12 piece sets essentials, floral, nature, and primary as well as, a variety of smaller sets. Each set of twelve runs around 30 dollars making them a pricier option.
Additionally, these markers aren't available on Amazon, instead, they are only sold through crafterscompanion.com. However, these markers offer a lot of high-quality features for their price. Not only do they come with dual tips allowing for use in large areas and use with finer details but the ink also has the highest lightfast option.
Pros
Vibrant Ink
Smart cap design to prevent rolling
Lightest Ink
Cons
Not Purchasable through amazon
Comes in sets only
Moderately expensive for beginner markers
Color It- Refillable!
Color It pens are a great overall brush with a medium-thick pen style for easy hold and a flexible brush tip. One of the best things about Color It pens is that they are refillable, this means that you don't have to buy a new set every time they go dry, instead, you can just purchase a bottle or a set of ink to refill the pens.
The set comes with 24 different colors to get you started. This also allows you to infinitely expand your color pallet as well. Color It pens use a non-toxic water-based ink that easily washes off just about everything and comes with a flexible brush tip that is just like a normal brush.
Additionally, this set is very easy to travel with, as it comes with its very own carrying case.
Pros
Refillable
Comes with a travel case
Very Blendable
Cons
No ability to measure ink
Dry out quickly
Better for smaller details
Benicci Watercolor Pens- Versatile!
Benicci Watercolor Pens are extremely versatile and easy to use. They feel a lot more like markers than other watercolor pens but the set comes with a refillable water brush making it easy to blend colors and create a more watercolor effect.
While the tips are wonderful for smooth broad and thin strokes. The set comes with 26 vibrant markers with nylon tips and non-toxic water-based ink.
Each set also includes a carrying case and markers pad, which is a great deal for the price. The biggest drawback to these pens is that they fade easily when too much water is added, this can mean that you need to layer the color to get a rich enough pigment.
Pros
Comes with a carrying case and marker pad.
Versatile
Fine Tip
Cons
Colors Fade Easier.
Not the best for detailed work
Pens dried out quicker than others
Tombow – Great for Lettering and Calligraphy
Tombow watercolor pens are a popular choice for artists who love to do lettering and calligraphy. The brushes are dual tipped with a fine point tip and a brush tip.
The brush tip is firm and easy to use, the tip is also self-cleaning making this set ideal for blending and details. The set does come with some downsides, there aren't very many colors available to use the set itself only comes with 9 pens and one blender pen.
Additionally, the ink is on the dryer side making the markers incredibly bleed resistant but difficult to spread the color across a large surface.
Pros
Double Tipped
Firm Felt Tips
Amazing for Calligraphy
Cons
Dry Ink
No travel case
Small selection
Ohuhu – Details, Details, Details!
Ohuhu is a great choice for the artist that has a lot of details in their artwork. These watercolor markers with their fine flexible tips allow for any artist to create fine lines and beautiful details.
These markers come with 20 colors and one water coloring brush, allowing you to use them as markers or create an outstanding watercolor effect!
The pens are easy to blend, although some colors are easier than others in the set, which allows you to create an almost endless array of colors and gradients in your art piece. The dye itself is non-toxic and water-based so these markers can also be enjoyed by children.
Pros
Fine Tips
Non-toxic
Inexpensive
Simple
Cons
Harder to blend
Flimsy brush
Difficult to remove the caps
Doodle Hog – Budget Friendly!
Doodle Hog is a wonderful budget-friendly set with a lot of colors. The set comes with 48 colors and two refillable water brushes.
This kit is wonderful for beginners due to a large number of colors included and wonderful for professional artists who need a kit that works consistently. The ink in the pens does not smear or streak and blends easily with the included refillable blending pens.
However, the tips are rather soft not suitable for artists who do a lot of lettering. Additionally, the seller doesn't provide a lot of information on how the pens are made and the makeup of the dye, so these are best kept away from children.
Pros
Great value for your money
No streaking
Works without water
Cons
Not suitable for lettering
No information on how the dye is made
Dry Quickly
Crafty Crock – Portable!
Doodle Hog is a great set for artists who need a high amount of portability and protection for their watercolor pens. This set comes with 24 colors, two water brush pens with different tips, and a hard case for easy storage and moving.
The pens are easy to blend, allowing you to create more colors and blend gradients in your artwork. The pigment stays bright even with water added allowing for less layering and applications. As a bonus, the watercolor pens can be used with watercolor pencils and crayons as well.
Pros
Two water brush pens
Hard carrying case
Easy to Blend
Soft Tip
Cons
Questionable Quality Control
Very saturated colors
Only beginner-friendly
Windsor&Newton – High Quality
Windsor and Newton are the kind of watercolor pens you would most likely find in a professional artist's studio. They have a high price point for a limited arrange of colors, however, that high price point comes with a lot of benefits.
These markers come in either a set of 6 or a set of 12 and include dual tips, one tip for fine details, and another tip for surface coverage and various line widths. These markers are highly pigmented and incredibly easy to blend. Best of all they use lightfast ink which makes the colors resistant to fading for at least 100 years.
My personal favorite on this list would be the Arteza markers because they are quality markers for a decent price. However, each different set of markers has unique qualities and is perfect for a different thing.
When decided what marker set to choose think about what you will be using the markers for, your skill level, and what features are most important to you.
Pros
Dual Tipped
Travel Case Friendly
Ink is fadeproof
Cons
Ideal for professional artists only
Limited Colors
Expensive
FAQs
Question: What are watercolor pens?
Answer: Watercolor pens are usually markers that most often use a water-based ink and can be blended using blender pens or a brush dipped in water. Watercolor pens are very popular among artists who use watercolor as their main medium and work on the go, as they provide a lot of pigment with very little mess.
Question: What should I look for in Watercolor Pens?
Answer: You should look for pens that have the kind of end that you want, whether this is a fine point, large tip, or both. You should also keep in mind the color array that you need and how much blending you will be doing. If you do a lot of calligraphy and lettering you would want a firmer tip that is more suitable for that kind of work. You also want to look at the pigment and how vibrant it is ever after water is added.
Conclusion
I personally would recommend either the Arteza or Color It brands. Arteza is a large set that comes with many colors, while Color It comes with fewer colors they are refillable and easy to blend and mix.
Doodle Hog also has a set with a lot of colors that is great for those who are new to watercolor-like I am. A large set of decent markers is a great jumping point for beginners.
Read More: