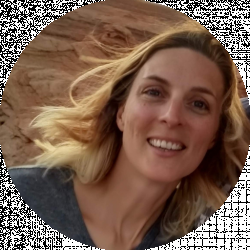 Latest posts by Shaleena Quinlan
(see all)
There is something so lovely about sitting down with a piece of paper and a colorful writing tool. Cathartic and creative, coloring is the ultimate crafting hobby. One of the most pleasant ways to enjoy this already cathartic activity is to use the best gel pens for coloring. They are smooth and silky as they flow against a piece of paper.
They are bold and colorful, providing beautiful shades and textures for coloring and sketching. If you would like to begin using them for your coloring projects or if you simply want to know more about them, this article will help.
In this article, we are going to look at the best gel pens for coloring available and learn how to use them. We will consider pricing, color selection, texture, tip thickness, and ergonomics. Once we have discussed all of this, you will understand that gel pens are a necessary crafting material and know how you can find the best gel pens for your next project.
The Qualities of the Best Gel Pens
Cost
When looking for the best gel pens on the market, be sure to consider the price of the pens. Because there are many brands and sets available, there is no need to spend a fortune on a gel pen.
Splurge when you need a really high-quality pen for a specific project, but focus on getting something inexpensive, functional, and highly-rated.
Color Selection
Gel pens are meant to be colorful, so there is no reason to miss out on the colors you need or want. Since most gel pens are sold in a set with a large selection of colors, this should not be a problem.
Texture
These types of pens should write on paper in a smooth fluid manner. A good gel pen will be a joy to hold and use. If your gel pen is gloopy, sticky, or just doesn't feel right, you might need to trade it in for something else.
Tip Thickness
Gel pens can come in different sized tips so make sure you are getting the tip size that you need.
Ergonomics
It's very important that you take care of your hands in whatever you do. Ergonomically designed gel pens are available, so if you have any issues with hand and joint pain, consider purchasing them.
Best Black Ink Gel Pens
A black ink gel pen is the most foundational of all gel pens; it is essential. These pens can be used to sketch, color, outline, shade, and create the basic look of your artwork.
Don't skimp when it comes to getting this pen because you will be using it a lot. In fact, you might want to invest in a set of black ink gel pens alongside a multi-colored set.
MUJI Gel Ink Ball Point Pen
This set comes with ten ballpoint gel ink pens. A set like this will provide you with a quality pen and ink that will give your artwork a professional look.
Best Ergonomic Gel Pens
Repetitive writing and drawing can cause hand pain after long periods of time. This is why a set of ergonomic gel pens can be so essential. They will help to ease the pain and allow you to do what you love for longer.
Paper Mate Gel Pens
This set of gel pens comes in fourteen colors, has an ergonomic comfort grip, and contains smooth flowing, fast-drying ink.
Best Gel Pens on a Budget
Sometimes cost impacts our creative ventures; fortunately, when it comes to gel pens, there is no need to overpay for a quality product.
Pilot Juice Gel Ink Ballpoint Pen
This set is a great way to get your feet wet in the world of gel pens. It comes in twelve bright and brilliant colors for a fantastic price. You'll enjoy sketching and coloring with these pens, especially when your wallet hasn't been negatively affected.
Best Gel Pen Set for Color Variety
Color is the main reason gel pens are so popular. Gel pens offer everything that a colored pencil, crayon, and marker offer but with a beautiful sheen and free-flowing, smooth application.
Reaeon Gel Pen Set
This set of gel pens is perfect for avid colorists. It contains one hundred unique colors and one refill for each color. Of the colors offered, 28 are glitter colors, 18 are metallic colors, 16 are neon colors, 15 are pastel colors, 14 are neon-glitter colors, 6 are swirl colors, and 3 are class colors. With this set, you are certain to have nearly every shade you need.
Best Gel Pens for Detailing
There are some pieces of art that require a delicate touch. For those tiny areas where a steady hand and eye are necessary, pair your skills with a set of gel pens designed for the little details.
Crayola Signature Detailing Gel Pens Set
Sold in a decorative tin, this gel pen set comes with twenty different colors available in glitter or metallic. They are perfect for creating artwork that is vibrant and intricate.
Best Gel Pens for Travelling
If you can't take your favorite hobby on a trip with you, why even go? Fortunately, there are sets of gel pens that are perfectly suited for travel. Whether you're on a road trip or an overseas flight, don't forget to be creative.
This is a fine set of gel pens for anyone, but the easy-to-carry, easy-to-organize canvas case is going to appeal most to travel enthusiasts.
Best White Ink Gel Pens
White gel pens are used to create unique pieces of art. They pop when slid across a piece of black or dark-colored paper. Besides adding highlights to your coloring, try using a white gel pen to do any of the following:
A set like this is an excellent way to try white gel pens in your artwork. This set of white gel pens come in an assortment of sizes to meet your creative needs. There are nine pens total – 3 fine-tipped, 3 medium-tipped, and 3 bold-tipped.
FAQs
Question: Can Left-hand writers Use Gel Pens Too?
Answer: Sadly, left-handed writers have been left out of all the gel pen fun for years. Unless they didn't care about smudging their writing or drawing and wearing it on their hand for a few days, gel pens just seemed too messy for most.
BUT…Those Days Are Gone!
Today left-handed writers can have all the fun that their right-handed counterparts have enjoyed for years but without all the mess. This is all thanks to quick-drying gel pens.
Question: Best Gel Pens for Left-Handed Writers
Answer: Zebra Pen Sarasa Gel Pens
Whether you are left-handed or right-handed, you will find that this brand of gel pens is an excellent addition to your gel pen collection. This set of pens features:
• Quick-drying ink to prevent smearing and smudging
• Comfortable rubber grip
• Vibrant colors
• Smooth flowing ink
Question: What Is the History of the Gel Pen?
Answer: It's hard to believe that gel pens are such a recent addition to the artistic world. They were only created in 1984!
The first gel pens to be produced were by the Japanese company, Sakura Color Products Corporation. Their big splash in the eighties must have felt like the perfect timing considering all the vibrant colors that were so popular during the decade.
Today, they are still a popular writing utensil for children and adults alike. And how could they not be when they offer so much fun and color?
Question: What Are the Pros and Cons of Gel Pens?
Answer: While gel pens are an amazing artistic tool and writing utensils, they are not perfect for every project. Let's take a look at what gel pens do best and at what their weaker points are. With this list of comparisons, you will be able to decide if using a gel pen is the right tool for any project.
Pros:
• They create bold and vibrant lines
• They have a smooth, silky feel when drawing or writing
• They come in a wide range of colors
• They can write on dark and light surfaces
• They don't have a strong smell like other writing utensils
• They don't require a lot of maintenance
Cons:
• If they do not dry quickly, the ink can be smudged
• Gel pen ink can leak through the paper
• Since they use more ink with each swipe of the pen, the ink will run out faster than other writing utensils
• They should always be recapped after use so they don't dry out too quickly
Question: Are There Special Techniques for Using Gel Pens?
Answer: Gel pens are a versatile writing utensil that can be used in many different ways. If you decide to color with them, you might want to try using one of these fun techniques in your artwork.
• Color the entire coloring sheet with the gel pen colors of your choice
• Use the gel pens as a way to add accents or texture to your coloring sheet that is mainly colored in another writing medium
• Add shading to your artwork by blending gel pens with colored pencils
• Blend gel pen colors while they are still wet
• Use gel pens for cross-hatching and stippling
• Blend gel pens with markers
• Design and draw your own Mandala
Question: What Paper Works Best with Gel Pens?
Answer: Because there is a tendency for the ink in gel pens to leak through paper and tear it, it is recommended that you use paper that is either 80, 90, or 100 grams per square meter. To get started, try a Black Paper Sketch Book or a Mandala Coloring Book, both of which are designed for coloring with different writing utensils.
Question: How Should Gel Pens be Stored and Cared For?
Answer: If you want to get the most out of your gel pens, you need to know how to care for them. Commit to using the following tips and you will have gel pens that last longer and work better.
• Always recap the pen
• Keep ink refills in their packaging until they are needed
• Store pens in a pen case to prevent damage
• Store pens horizontally to prevent leakage
Question: How Can a Gel Pen be Fixed If It Stops Working?
Answer: Gel Pens can stop working before the entire tube of ink is used. When this happens, it is usually due to cold temperatures. If scribbling on scratch paper doesn't get the ink flowing again, try one of the following:
• Blow the pen tip with air from a blow dryer for 8 to 10 seconds. Take some time to scribble and try again if it didn't work the first time.
• Boil water to just below the boiling point and set the ink tube in the water for 10 to 15 minutes. This should warm up the ink and get it flowing again.
Question: What Is the Difference Between Gel Pens, Rollerball Pens, and Ballpoint Pens?
Answer: While these three types of pens are commonly used today for similar tasks, they do have some striking differences.
• Ballpoint Pens have a thicker ink that is made with a mixture of dyes, alcohols, and fatty acids. The ink in this type of pen is thick and dries quickly which keeps it from bleeding through or creating smudges.
They can be used for any type of writing, but because it takes more pressure to use them, they can become tiresome to use for long periods of time.
• Gel Pens have ink that is a mixture of pigments and a water-based gel. This is why they come in so many different colors and write silky smooth.
Because they are easy to write with, this type of pen is an excellent choice if you have a lot of notetaking. Plus, they have the added benefit of coming in a variety of colors which can also help with the notetaking process.
• Rollerball Pens have ink that is a dye dissolved in water. It is similar to what is found in a fountain pen. Because it is a loose-flowing ink, this type of pen is easy to write with and can be used for long sessions of notetaking.
The downside to these pens is that the ink does tend to bleed through paper, so they should only be used on higher-quality papers.
Question: Does Coloring Have Any Health Benefits?
Answer: Yes, coloring absolutely can help you feel better. If you are not feeling your best, perhaps you should grab a few gel pens and a sheet of paper for some inexpensive but effective therapy.
Coloring is an activity that may help with the following:
• The relief of stress and anxiety
• The improvement of fine motor skills
• A better night's sleep
• The improvement of focus
Conclusion
The beauty of coloring is that it can be done with so many different coloring utensils, each of which provides a unique look and feel to the artwork.
From crayons and markers to watercolor pens or pencils to gel pens, there are so many wonderful ways to enjoy coloring. Now that you know more about gel pens, how to use them, and what the best pens are, you are well on your way to coloring perfection.