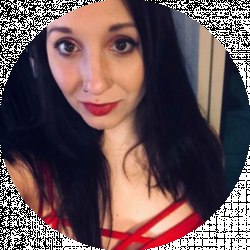 Latest posts by Stephanie Jensen
(see all)
Crafting is a huge trend, especially among millennials. There are a variety of projects and hobbies that span a wide variety of categories. While crafting is a great pastime, certain hobbies require equipment. You may even need a specialty printer for certain projects.
Some common hobbies that require a printer include scrapbooking, making cards and other physical paper crafts, and professional photography. Even if you already have a printer, it's worth it to look into advanced printers that can handle these advanced tasks. Here are our best printer options for crafters. These printers are top-rated and come with many impressive features.
Canon PIXMA Pro-100
If you're pursuing photography, this is one of the best printers for your printed photos. It's a powerful printer with eight dye-based ink cartridges and supports 4800 x 2400 DPI.
It not only prints out colored pictures perfectly but your black and white photos will also be detailed and sharp. You can also print out shots as big as 13" x 9".
The manual rear feed makes it easy to print thicker papers and standalone shots. It has a two-way paper feed that supports different types of paper.
This printer isn't perfect. At almost $700, this printer is on the pricey side. The ink cartridges are also expensive, so this printer can easily leave a dent in your finances. But it's worth it if you run a photography business and want to deliver the highest quality prints to your clients.
The Good
Features eight dye-based ink cartridges
Supports a variety of page types and sizes
Prints large photographs
4800 x 2400 DPI for vibrant and sharp images
The Bad
Both printer and ink cartridges are expensive
Canon PIXMA TS9521C Crafting Printer
This is by far the most versatile printer on this list. It was made for various crafting projects, such as sticker printing, scrapbooking, and greeting cards. You can even access 45 paper patterns from the printer's touch screen.
This printer comes with five ink cartridges and is available in three sizes: standard, high, and extra high yield.
This printer is also convenient, no matter where you are in your home or studio. The printer has wireless connectivity so you can print from a variety of different devices. You can also pair the printer to your Alexa and request it to print or notify you if ink cartridges are low.
The Good
Versatile printer and is made for various crafting projects
45 built-in paper patterns can make your crafts more creative and colorful
Wireless connectivity makes printing easier
Quality and speed is excellent
The Bad
Users reported the ink goes fast (though some mentioned they use the largest cartridge size and that solves this problem)
Has limited paper size and type options
Have to use Canon's ink cartridges with this printer
Expensive printer and ink
Epson Expression Photo XP-6100 Printer
If you're a DIY photographer, a hobbyist, or just want to print out the pictures you take on your phone, there's no need to buy an expensive printer. Instead, this one works like a charm and is only a fraction of the price.
The printer is user-friendly and has advanced features, such as wireless connectivity. You can use premium photo paper, resulting in professional-looking photos. This printer can also support two-sided printing.
The Good
Affordable
User-friendly setup
Supports wireless connectivity
Can use various types of printing paper
The printer is reliable and works well
Exceptional printing quality
The Bad
Only supports limited ink cartridges that may be hard to find
Users reported the instructions aren't well-written
Isn't powerful enough for a professional
HP Sprocket
The HP Sprocker is another great printer for the DIY hobbyist. It's a great printer for photos and other crafts. One of the best features about this printer is how you can print directly from the HP Sprocket app.
Another unique quality is how this printer is portable. This printer includes a rechargeable battery so it's perfect for traveling photographers.
The only downside is how the printer only accepts specific types of paper. For this one, it's the HP ZINK sticky-backed photo paper. Ink is embedded on the page, so you can save on ink cartridges.
The Good
Print from the app
Portable printer
The Bad
Only accepts HP's ZINK paper
HP ENVY Photo 6222 Wireless All-In-One Printer
This printer is best for all crafting options. It's an excellent photo printer but can also print a variety of other crafts and even marketing materials, making it very versatile. The printer has amazing performance, producing vibrant photos.
In addition to printing, this device can also scan and copy documents. It can also tackle high-volume print jobs, making it suitable for professionals. The double-sided printing feature is also a plus for many individuals and businesses.
Like many of the other printers on this list, the Photo 6222 offers wireless connectivity so you can print from your mobile device. Not only that, but it offers dual-band WiFi so you always have a strong connection.
The Good
Dual-band WiFi for a strong wireless connection
Double-sided printing
High-yield printing
Long-lasting printer
The Bad
Users have complained about the document feeder
Canon SELPHY CP1300 Wireless Compact Photo Printer
The Canon SELPHY CP1300 is the perfect crafting printer for the workplace. It's a professional-grade printer that prints crafts effortlessly. The paper dries instantly and the quality will last a lifetime. It supports a variety of paper sizes and types, ideal for all crafting projects.
Canon also offers the Canon PRINT app3 so you can easily connect your smartphone or tablet to the printer. You can also insert your memory card or USB for more seamless connectivity and printing. You can find the images you want to print via the 3.2 inch LCD screen.
Another major benefit is its portability. If you're a traveling crafter, you can easily cart this printer around to print out projects while on the go. The printer offers a portable battery so you don't have to worry about plugging in your printer constantly.
The Good
Multiple connectivity options
Robust LCD screen
The Bad
Canon has the tendency to discontinue printers, so this one likely has a limited lifespan
Customers have complained that they have to frequently adjust color settings
Other printers on this list have better portability, such as the HP Sprocket
Silhouette America Curio Crafting Printer
This printer is one of the most powerful crafting printers on this list. It features etching and stippling functions for detailed and unique crafts. The printer supports various embossing techniques, such as Score and Emboss, Path Emboss, and Print & Emboss. With the dual carriage, you can easily produce multi-colored crafts.
You can use a wide variety of paper and materials thanks to the 5mm clearance.
The Good
5mm clearance for thick material
Includes a deep cut blade
Dual carriage produces stunning and colorful crafts
The Bad
It's currently unavailable on Amazon
Users complained it misaligns and even ruins cuts
HP OfficeJet Pro 8035 All-In-One Wireless Printer
This is another great professional printer for photography and crafting businesses. It's extremely fast and boasts a printing speed of 20 pages per minute. This printer is also small compared to other printers of its type, ideal for offices with lots of equipment.
This printer also offers WiFi connectivity and a way to organize your printed files. You can sync your cloud platform and back-up your files to the cloud. Your WiFi and cloud connection is also always secure.
You can also connect the printer to the HP Smart App to print and scan documents as well as checking ink levels.
The Good
Sync documents to the cloud
Impressive printing speeds
WiFi connectivity, app connectivity, and security features
The Bad
It takes a while to boot up
Epson Expression Photo HD XP-15000
This is another great printer for photographers. The Expression XP-15000 produces professional-grade print photos with HD quality.
The printer supports pictures of up to 13 x 9 inches and even supports different types of media printing with multiple paper finishes. It's even optimized for two-sided printing.
You'll also receive the original 6 color Claria Photo HD ink that supports an ultra-wide color scale, including red and gray ink.
This printer is also small, perfect for a home office or studio.
The Good
Efficient and effective photo printer
Supports a large color scale
Small and compact size
Accommodates different paper finishes
The Bad
Epson Workforce WF-7710
This inkjet printer is ideal for photography as well as digital art. It's not only commonly used in professional settings but also in an educational environment. This printer also accepts specialty paper, perfect for a wide variety of prints.
The Epson WF-7710 can also scan and fax, perfect as an all-in-one printing solution. While it's a bit on the pricey side, it's also a good option for new artists and DIYers.
The Good
Uses less power than average printers
Color touchscreen for easy navigation
WiFi and smartphone/tablet connectivity
The Bad
What to Look for in a Crafting Printer
While these are our recommendations, there are different crafting printers out there. If none of these fit your needs, you should definitely explore other options! But before you do, here are some qualities to look for in a crafting printer:
LCD screen
Size
Remote printing and connectivity
Security features
Everyone has different preferences. For example, some crafters prefer smaller and portable printers for when they travel. Others don't need that feature. Other printers also sleeker appearances that are suitable for a professional office, yet this feature is probably not important for a DIYer.
You'll also want to consider advanced features, such as connectivity. Modern printers hook up to WiFi for wireless printing. Other printers come with an app and can even support memory cards and USB drives.
FAQs
Question: What Should You Know Before Buying a Printer?
Answer: There are basic facts that everyone should know before buying a printer, regardless of whether or not you're using it for crafting purposes. These include:
• Printer's engine
• Functionality
• Print resolution
• Other tasks, such as scanning
• Network connectivity
• Printing performance
• Support
And more
You should also always read reviews before buying any printer.
Question: Should You Get an Inkjet or Laser Printer?
Answer: Inkjet printers are best for printing photos and laser printers are best for printing documents. Generally, laser printers are cheaper, waste less ink, and print faster. Inkjet printers are smaller. Many crafters will likely need an inkjet printer for photo quality.
Question: Is Canon or HP a Better Brand?
Answer: We like both Canon and HP printers. Both brands have models that deliver high-quality prints and are great for professional crafters. However, HP printers generally have better ratings. Ultimately, the printer you choose depends on your crafting needs.
Question: What About Epson?
Answer: Epson printers also appear frequently on our list. How do they compare to Canon, HP, and other brands? Epson generally produces higher grade and professional-quality models compared to HP and Canon, so Epson printers are generally faster and perform better.
Question: Does Canon or HP Offer Cheaper Ink Cartridges?
Answer: When researching printers, you probably discover that every brand has strict ink cartridge requirements. Since Canon and HP are the two brands that appear the most frequently on this list, which one offers the cheapest ink cartridges?
Canon generally has cheaper ink, but the two don't vary too much in price. You also want to consider longevity. In this case, we feel HP ink lasts longer than Canon.
Keep in mind, both printers offer the same printing quality — though this also depends on the model you buy.
Choose the Best Printer for Your Crafts
Digital art is sweeping the world. From photography to scrapbooking, there are a variety of different crafts that you can take into the digital world. Whether you're a DIYer or a professional, you'll need the best equipment to pursue your craft. Fortunately, there are various printers for photographers, card makers, scrapbookers, sticker manufacturers, and more.
Printers are the only equipment you'll need. Different types of crafting require specific tools. Not sure if you have the required materials to pursue your craft? We break down various crafting tools to help you select what you need.
Read more crafting related content, below: