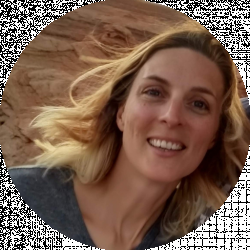 Latest posts by Shaleena Quinlan
(see all)
In the past few decades, the crafting world has experienced an amazing breakthrough. It came in the form of desktop die-cutting machines designed to create and print a variety of crafting materials from the comfort of home. Now, nearly every crafter has one and couldn't imagine working without it.
The Silhouette Cameo 2 is one version of these wonderful machines. It was first advertised that it was available for purchase in 2014 and is still a favorite amongst crafters. Its longevity and success can be attributed to its ease of operation, its inexpensive replacement parts, and its clever functions and features.
If you are looking into getting a die-cutting machine of your own, then the Silhouette Cameo 2 review is just for you. Let's look a little more in-depth at this machine to help you decide whether or not this particular model will be the best for you.
Things to Consider
When you are looking for a die-cutting machine, you should take some time to consider how you plan to use it. If you know what types of projects you are going to design and print, it will help you find the machine that works best with particular materials and projects.
Here are a few basic questions to answer as you consider purchasing a die-cutting machine.
What Materials Do You Plan to Use Most Frequently?
The Silhouette Cameo 2 is an excellent machine, but it is not powerful enough to cut through every type of material. It works best when used on thinner materials, such as:
Fortunately, the Silhouette machines are designed to allow users to make multiple passes when they cut out projects. If you do end up using thicker material, just select this feature.
How Skilled Are You at Designing?
The Silhouette Cameo 2 is perfect for professional designers, entrepreneurial fashionistas, or clever experimentalists. Whether you have a degree in design or simply want to play around with a project, this machine will be a great assistant. Let's explain how that can be.
This machine will allow users who have design skills to scan and print their own works of art.
This machine will allow users to purchase artwork from their Design Studio and import it for use. The studio also gives out free designs. Anything you purchase from the Silhouette Design Studio is stored on the cloud for easy access.
This machine will allow users to find artwork online and download it for use.
What Projects Do You Plan to Make?
If you know what types of projects you plan to create often, it can help you decide if a die-cutting machine is going to work for you or not. Some things to consider are:
The size of your project
The Silhouette Cameo 2 cuts out projects that are up to 12" wide. There are ways to cut designs that are larger than the cutting mat, but you will have to decide if you prefer tweaking the design or getting a different die-cutting machine altogether.
The type of your project
The Silhouette Cameo 2 is excellent for designing many different types of projects. Below are some of the great ways to use this machine.
As you can see, this particular die-cutting machine can do almost anything you can think of. Your creativity level will certainly be taken up a notch if you own one.
What Level of Customer Service Do You Need/Want?
If you are a designer who enjoys having access to plenty of resources, help, and inspiration, then the Silhouette Cameo 2 is going to fit right into your life. Access any of these online communities listed below to get your questions answered or your creative juices flowing.
If you don't find what you are looking for, you can always get on YouTube or Pinterest to search for more ideas.
Key Features
Now that we have gone through the basics of what to look for in a die-cutting machine and if it is the right one for us, we can look more thoroughly at the specific features of the Silhouette Cameo 2. Let's take an even closer look at what this machine offers.
Touch Screen
The touch screen on the Silhouette Cameo 2 allows it to be used without connecting it to a computer. It can be used to very simply navigate the setup and the printing of a project.
Pixscan Mat Compatible
This feature is amazing and should definitely be taken into consideration when looking for a die-cutting machine. To use the Pixscan mat:
Place the paper with the image you want to cut between the lines of the mat
Snap a photo of the paper with your phone
Send the photo to your computer
Find the photo on your Silhouette Design Studio Software
Calibrate your phone if necessary
Insert your uploaded photo onto the virtual mat
Edit on the virtual mat
Cut out the image
Sketch Pens
This feature allows users to draw on paper rather than cut out paper. Use the sketch pens available with this machine to print words or pictures for greeting cards, garden tags, or wall décor. Whatever you want to design and print with ink is available with this feature.
Cutting
The ability to cut out words and figures is the main feature of any die-cutting machine, and the Silhouette Cameo 2 does this beautifully.
Scan & Cut
This feature allows users to scan an image into the Silhouette Design Studio with a scanner, edit it, and then cut it out for use.
An Overall Assessment
So far, we have looked at what the Silhouette Cameo 2 can do, what its key features are, and how to determine if this is the machine for you. In our final examination of this die-cutting machine, we will take a broad look at its good and bad qualities and compare them side-by-side.
Pros
Great customer support provided
Attached to a large community of users who share creative ideas and help with troubleshooting
Includes a cutting mat
Includes cutting blades
Includes LCD touchscreen
Includes a storage compartment for extra blades and tools
Includes power and USB cables
Includes Silhouette Studio Software
Includes free design downloads from the Silhouette Studio
Includes a removable cross cutter blade to slice large rolls of vinyl or paper
Replacement blades available for purchase
Sketch pens available for drawing and sketching
Pixscan Mat available for quick and easy image scanning and editing
Replacement Mats available for purchase
Cons
The optic sensor is not easy to operate
It can be difficult to learn how to use
The size of the machine can make it difficult to store
Some users have stated that their machine was delivered defective
Some users have stated that the blades did not cut vinyl correctly
Compare & Contrast
Sometimes the best way to learn a new concept or to investigate an object is to compare and contrast it against something else. To help you with your investigation of the Silhouette Cameo 2, let's spend some time comparing it to some similar die-cutting machines.
Once you have looked at these machines, you should be able to make an educated decision on which to purchase for yourself.
Silhouette Cameo 4
This is a more updated version of the Silhouette Cameo 2. Even with all its new contraptions, it has still not managed to make its older version obsolete. Let's look at some of its key features, as well as, its pros and cons.
From there, you can make your decision on which version of the Silhouette Cameo is for you.
Key Features
Includes a 12" X 12" cutting mat
Includes a blade that automatically adjusts to the material being cut
Includes 4 tool adapters that allow you to use blades and tools from other Silhouette machines
Includes a built-in cross cutter
Includes a built-in roll feeder
Come with a 1-year warranty
Includes basic Silhouette Studio Software
Has Bluetooth capabilities
Includes a power adapter and USB cord
Pros
Can cut material up to 24" in width
Rollers are easy to adjust and have been updated to accommodate a bigger machine
Cuts material up to 3x faster than the Cameo 3
Auto-detects which tool is in the carriage and adjusts its setting accordingly
Its Type B Autoblade reduces the number of times the blade needs to tap before cutting
Its mat loading sensor assists in keeping the larger mats straight when feeding them into the machine
The retractable lid makes storing it in an area with low overhead clearance an option
The Silhouette Studio is easy to update via Bluetooth or a USB cord
Cons
Only includes a blue sketch pen; other colors must be purchased separately
Type A tools cannot be used on this machine
Tools cannot be used interchangeably in each carriage
It does not contain a tool storage compartment
It cannot cut a 24" x 150' roll of vinyl due to the weight of the roll
There is no input for a USB thumb drive
It is a large machine that takes up a lot of desktop space
Some users have stated that the Bluetooth range on the machine is small
Summary
Is the Silhouette Cameo 4 the die-cutting machine for you? Consider how the key features could help you use the machine, where you plan to store it, and if the cons are going to work against your plans for the machine.
Brother ScanNCut Electronic DIY Cutting Machine
This is a heavy-duty die-cutting machine. Not only will it assist the crafter who wants to create unique stencils and decorative flourishes with paper and vinyl, but it can also assist with projects using thicker materials such as balsa wood.
Key Features
Contains an Auto Blade that senses the thickness of the material being cut
Can cut materials up to 0.1" thick
Can be used to design, scan, and cut projects
Reduced noise
Includes built-in patterns for immediate use
Access free online projects
Includes a 5" LCD color display
Includes built-in storage
Pros
It is both a scanner and a cutter in one machine
Cuts thick materials
The device adjusts for the thickness of materials automatically
Cons
The machine does not come with a manual; it must be accessed online
If the blades are installed incorrectly, the machine will not function well
Finding mats to fit the machine is a difficult task
Summary
Is the Brother ScanNCut the die-cutting machine for you? Will its thick-cutting capabilities be the answer to your crafting needs, or will you find it is too much of a load to carry?
Cricut Explore Air 2
This cute little machine is also very speedy. It is known for being one of the fastest cutting machines on the market. Let's look at it a little closer to find out if speed is all it has to offer.
Key Features
Offers a fine point blade for use with lightweight and midweight materials
Offers a bonded fabric blade for use with lightweight fabrics (think appliques)
Offers a deep-point blade to cut materials up to 1.5mm thick
A cartridge adapter allows you to use cartridges from other Cricut machines
Contains multiple storage compartments
Pros
Offers plenty of online resources
Offers online customer service
Easy to learn
Can be used to make a variety of designs
Can be used to cut a variety of materials
Is an affordable option
Cons
It cannot cut as many types of materials as other models
The design software attached to this model runs slow
It cannot cut anything larger than 12" wide
Summary
Is the Cricut Air 2 the perfect die-cutting machine for you? If you don't work a lot with big, thick, and heavy materials, then this may be just what you are looking for.
FAQs
Question: Do You Need the Internet to Use the Silhouette Cameo 2?
Answer: As long as you are accessing designs that are in your computer library or on the Silhouette Studio, you do not need an internet connection.
Question: Can You Use an iPad with the Silhouette Cameo 2?
Answer: Unfortunately, this model is not compatible for use with an iPad. The Silhouette Cameo 3 and 4 versions are, however.
Question: What Can You Create with the Silhouette Cameo 2?
Answer: This machine can be used to create so many things that it would make an unbelievably long list. Here are a few projects to check out just to get you thinking of what you will make with your Silhouette Cameo 2.
• Temporary tattoos
• Gift boxes
• Etched glass
If you need more ideas, try searching Pinterest or YouTube.
Concluding Thoughts
There is no doubt that the Silhouette Cameo 2 is an excellent choice when it comes to a die-cutting machine. If you opt for this particular machine, you won't be disappointed. The most difficult decision you have in front of you is to decide what you are going to create first. And that, dear crafting friend, is the way it should be.
Find more interesting articles below: