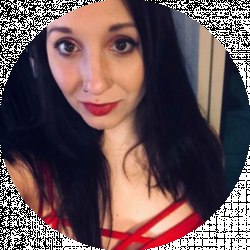 Latest posts by Stephanie Jensen
(see all)
Knitting is not only a great pastime but is a fun way to make different products! From scarves to blankets, you can knit a variety of items to stay warm and comfy. That's why knitting is popular all around the globe; especially in New Zealand, which ranks number 1 in the list of countries most interested in knitting!
In order to knit, you need great yarn. There are a variety of yarn manufacturers, but Darn Good Yarn is becoming a household name in the knitting community. Darn Good Yarn offers different types of yarn and textiles but also sells other crafting materials.
Are their products worth it? Here's our unbiased Darn Good Yarn review.
Darn Good Yarn Review
Darn Good Yarn was formed by Nicole Snow. As a young girl, she said she loved crafting and even had her own crafting workshop in the basement.
Many aspects of the brand's formation are very human, and not overly corporate. For example, Snow explains that the name "Darn Good Yarn" comes from an inside joke between her and a friend.
Even after 10 years of business, Snow considers DGY a small business and states they will do things the "slightly harder way" to benefit workers and the environment.
Darn Good Yarn is obviously most famous for their yarn. But they also sell other crafting supplies, clothing, home goods, and even a subscription box.
Benefits of This Brand
Darn Good Yarn has far more good reviews than bad. On Sitejabber, they boast a 4.63/5 star rating. That's largely due to the yarn. The yarn is soft and durable, perfect for a variety of products. They also make yarn in different colors, including vibrant patterns.
In addition to stating they have high-quality yarn, many reviewers have said they have top-notch customer service.
Customers have reported that Darn Good Yarn is best for those who love knitting, need yarn, and love crafting in general.
Darn Good Yarn also gives back to the community. They aim to empower those who make their yarn and exercise sustainability practices. All of their products are eco-friendly and made from recycled materials, so you don't have to feel guilty about ordering their products.
Let's Talk About the Yarn
Okay, we know why you're likely here. You want to hear about the yarn. Well, is it really "darn good yarn?"
Basic Facts
Darn Good Yarn sells various types of yarn and materials, in fibers such as:
Chiffon
Banana
Linen
Cotton
Silk
Hemp & nettle
Wool
They also offer various weight types and even specialty yarn. Darn Good Yarn sells more than their house brand. They offer various brands on their website, so you have plenty of options.
Depending on the yarn you buy, you have different color selections. Most yarn variations have specific lengths, so be sure you know how much yarn you'll need for your project.
First Impressions
The first quality you'll notice about the yarn is how vibrant the colors are! From watercolor-style to rainbow-color, you can find a variety of yarn colors. Even the solid-colored yarn is beautiful and eye-catching.
I personally prefer a black and neutral-colored wardrobe, so the bright colors do nothing for me. Don't worry, there are plenty of black and grey-colored yarn as well as other beautiful darker colors like burgundy.
While most of the yarn comes in one length, you definitely get a lot of it. For example, this product provides 320 yards worth of yarn.
The only thing that gets me is the price. Going back to the previously linked product, one ball of yarn is $13.99.
I see on Amazon you can get 20 balls of yarn and pay even less for that. The yarn on Amazon receives generally good reviews. Keep in mind, these yarn skeins are significantly shorter than the one from DGY (the one I was looking at is only 22 yards for each skein).
Does that mean customers shouldn't buy Darn Good Yarn? No, but only spend the money if you want premium yarn from a brand that you know is sustainable and treats its employees well.
Darn Good Yarn of the Month Club
One of the defining features of Darn Good Yarn is they offer a monthly subscription box. Yarn of the Month is their most famous one. For $20/month, you receive a skein of yarn, a knit/crochet pattern, and an additional gift.
This is ideal for those getting into knitting and aren't sure where to start, but may not be the best option for seasoned knitters (unless the idea generally appeals to you).
They also offer other subscription boxes, such as Fabric of the Month, a Mystery Skirt, and a Monthly Bead Subscription.
Frankly, I'm not too thrilled about subscription boxes. I'm super picky about everything I buy. But there are those who go crazy about subscription boxes and Darn Good Yarn of the Month has stellar reviews.
Because of that fact, I'm focusing this subscription box review on the yarn one.
Pros
One of the best aspects of the subscription box is the price. For $20/month, you get a skein of yarn, a pattern, and even another gift. If you knit frequently, this is a better deal than buying individual skeins of yarn plus patterns.
As we've been saying, you're definitely getting high-quality products in this box. No matter yarn and gift you receive, you can rest assured that you're getting long-lasting yarn and crafting materials. Their products are also beautiful and satisfy a wide variety of tastes.
Another reason why I like this subscription box is you're not tied to a contract. I'm skeptical about subscription anything, let alone boxes, because I don't like some company randomly charging my credit card every month (especially since I usually forget about subscriptions).
With Darn Good Yarn of the Month, you can easily cancel and even skip months by accessing your account.
Cons
Darn Good Yarn of the Month has many benefits, but there are a couple of downsides. If you're like me and you never know what you're getting or you don't have a choice, this subscription box isn't for you.
The products are hand-picked by CEO Nicole Snow. This is awesome because the company's owner is selecting products for you to try, but it's not a strong point if you're picky like me.
While the option to skip or cancel is nice, don't rely on Darn Good Yarn to send you reminders. If you forget, you're charged for a subscription box you didn't want or need.
The other cons are general customer complaints I'm reading online, such as late boxes and products.
In this case, I wouldn't sign up for a subscription box now. Because of COVID-19 shipping delays, I've been hearing stories of various larger-name subscription boxes arriving late. If Darn Good Yarn struggled with shipping pre-pandemic, I'm sure customers won't receive their boxes on time.
Other Products
Darn Good Yarn sells a variety of other products, from craft materials to clothing and even home goods. But how do these products compare?
Crafts
Darn Good Yarn offers different crafts at all difficulty levels, even for children. These include beads to make jewelry and specific knitting kits. They also sell essential crafting tools, such as needles, crochet hooks, looms, buttons, and more.
How do Darn Good Yarn crafts differ from the ones you can buy at your local craft shop? Many customers say the crafting kits have easy instructions and are overall a lot of fun.
The main complaints have been about the tools and accessories. For example, one user who purchased this button explained the button looked different in real life compared to the picture. Usually, this wouldn't be a big deal. But when you buy a $10 button, you would expect superb quality.
Clothing
Darn Good Yarn also sells pre-made clothing. From dresses to shirts, you can find expertly crocheted clothing from this shop.
Customers who purchased clothing from Darn Good Yarn have had generally good reviews. Their clothing is comfortable, beautiful, and customers who purchased sweaters stated they're warm.
But they didn't get completely stellar ratings. Their clothing is pretty expensive. For example, this poncho is $70. I did a simple search on Amazon and found fashionable ponchos with great ratings for a fraction of this price.
Some customers have also reported saying their clothes were itchy. At their high prices, they should be using the best quality materials.
If you want a crocheted product, we recommend searching your local area and buy from a smaller business and craftsperson than first jumping to Darn Good Yarn. You'll likely get a better product for a cheaper price, while still supporting professional crafters.
Home Goods
Darn Good Yarn also sells a variety of great products for the home. Décor, wall art, and products for specific rooms are all included in their inventory.
First, their home goods have better prices and their products are beautiful. Reviewers have mentioned the décor has excellent workmanship and were raving about the quality.
Some of the bad reviews have been centered on delayed shipping. As long as this isn't too big of a deal, we recommend their home goods over their clothing.
FAQs
Question: Is Darn Good Yarn Legitimate?
Answer: Overall, Darn Good Yarn is a legitimate company. They have good reviews and most customers have been satisfied with their products. Just know you're paying more for a product you can get for cheaper. Also, expect some shipping delays.
Question: How Do You Wash Darn Good Yarn Clothing?
Answer: Washing your Darn Good Yarn clothing properly is essential. Since they're handmade, they're more prone to wear and tear compared to other brands. Darn Good Yarn recommends you wash their clothing in cold water, ideally in a mesh bag. Either hang them dry or put them in the dryer on low/medium heat.
Question: What Kind of Skirts Does Darn Good Yarn Sell?
Answer: Some of the handmade skirts that Darn Good Yarn sells includes:
• Sari wrap skirt
• Maxi wrap skirts
• Midi skirts
And more
Their catalog also includes a variety of different dresses.
Question: Is the Darn Good Yarn of the Month Box Good?
Answer: Overall, we recommend the Darn Good Yarn of the Month box if you're an avid crocheter or want to learn. You get a lot of products and patterns every month for a low price. You can also cancel or skip your subscription when you want.
Darn Good Yarn: The Final Verdict
Whether you want to buy yarn or handmade clothing, Darn Good Yarn sells a variety of crocheted and knitted goods. This is a sustainable brand that empowers those who make their products, specifical women in India. They're obviously most renowned for their yarn, which is durable and comes in a variety of colors. But they also sell crafting products, supplies, handmade clothing, and home goods.
They also have a Darn Good Yarn of the Month subscription box, where you receive yarn, a pattern, and an additional product for $20/month. However, Darn Good Yarn of the Month has some drawbacks. Customers reported delayed shipping times, itchy clothing, and products that look different from the picture.
Darn Good Yarn products are generally expensive. For example, you can buy several skeins of yarn on Amazon for the price of one skein from DGY. However, this brand is worth it if you want good quality products that support sustainability and local communities.
Overall, I recommend trying Darn Good Yarn products and the subscription box. They generally have a great rating and hold a cult following. Just be mindful of delayed shipping. We also suggest buying their crafts and home goods over their clothing. Are you specifically looking for arm knitting yarn? Darn Good Yarn isn't your only option. Here are our other yarn recommendations.
For more interesting reads, check the links below: