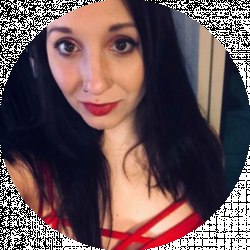 Latest posts by Stephanie Jensen
(see all)
Sewing is a great and useful hobby. Not only can you fix clothing malfunctions but you can make fashionable clothes, saving a significant amount of money. The COVID-19 pandemic also forced people inside of their homes and so many people pursued home-based hobbies.
This is one of the reasons why the global sewing machine market reached $3.3 billion in 2020. Does this sound like you? Are you interested in getting into sewing? If so, you shouldn't hand sew forever! A sewing machine will produce expert stitches so you can have stylish clothes in no time!
Two of the biggest names in sewing machines are Brother vs Singer sewing machines. But which one is better?
Main Differences Between Brother vs Singer Sewing Machines
The main differences between Brother vs Singer Sewing Machines are:
Brother offers more options, such as sewing machines that can also embroider, whereas Singer sewing machines are typically straightforward while
Brother tends to be more computerized, whereas Singer is mechanical.
Brother is more for advanced users, whereas Singer, even though also producing models for experts, can be used by anyone
Brother
Brother is another top-notch sewing machine company. While they're similar to Singer, there are some important distinctions between the two manufacturers.
Brother History
Brother hasn't been in business as long but still has an extensive history. They originally formed in 1908 under the name Yasui Sewing Machine Co as the leading Japanese sewing machine manufacturer. However, they changed their name to Brother in 1962.
Brother doesn't only make sewing machines. They have a whole line of home and business electronics.
Different Brother Models
Let's focus on Brother's sewing machines. Like Singer, they have an extensive collection for all seamstresses. You can view some of the most notable models on their website, such as:
JX2417
CS6000i
NS80E
SE600
PE535
SE625
And more
Like Singer, Brother offers sewing machine models that vary in expertise and features.
Quality
Singer is Brother's biggest competitor for a good reason. Both brands are similar in quality.
Brother also makes their sewing machine with plastic parts, resulting in more portability. Their affordable and entry-level machines are also as good as their professional machines, the professional machines just offer more features fit for experts.
The main difference is Brother tends to be more affordable in Singer, so you usually get more for your buck. Their entry-level machines tend to have more features, which is ideal so beginners don't have to worry about buying a more advanced machine in the future.
Heavy Duty
While Singer has high-quality heavy-duty sewing machines, Brother also produces some impressive products. However, they're not as sturdy and feature-rich as Singer's.
That doesn't mean they're bad. You'll get benefits such as heavy-duty needles, a strong metal plate, and the machines are powerful enough to support daily use.
Singer
Singer is a reputable brand that sewing enthusiasts turn to for great sewing machines. Here's more information about this brand.
History
Singer has been active ever since the 1850s, making high-quality sewing machines for professionals and DIYers ever since. Because of this fact, Singer has the historical reputation to back them up.
Singer is famous for producing long-lasting machines. So much so, that it's common for Singer sewing machines to be passed down through different generations.
Singer has made lots of changes ever since its inception. They're now a part of SVP Worldwide, a company that owns other brands such as Tacony Corporation, Pfaff, Elna, Union Special, Brother Industries, and more.
Different Singer Models
In the 170+ years that the company has been active, they have produced various sewing machine models. Taking a quick look at their website, you can see countless modern models that boast innovative features.
These include:
Heavy Duty 4452
Quantum Stylist 9960
Heavy Duty 6800C
HD6380 Heavy Duty
Patchwork 7285Q Sewing and Quilting Machine
Heavy Duty 4452
Confidence 7640
M3300
M3400
Fashion Mate 3333
Fashion Mate 3342
And more
Because of their extensive catalog, you can find a sewing machine that fits your needs. Whether you're a beginner using your first sewing machine or need something more advanced for professional purposes, Singer offers a sewing machine for you.
All Singer sewing machines also vary in size and weight. Smaller and lighter machines are convenient if you're a seamstress on-the-go, while not all sewing enthusiasts need a portable or handheld sewing machine. Others also offer additional functions, such as quilting.
Quality
Singer sewing machines were originally high-quality and could last decades. That's because they were made of metal and had high-quality parts.
Today, most Singer sewing machines are made of plastic. This has its pros and cons. Plastic is a lighter material, which makes transporting your sewing machine significantly easier.
Even with the plastic parts, Singer sewing machines run well. In addition, their affordable sewing machines are just as good as their professional-grade ones. The main difference between the two is the features; the professional-grade machines have more advanced features than the affordable ones.
Heavy-Duty
Heavy-duty sewing machines are ideal for professionals. They're faster and more powerful than normal sewing machines. They can sew long seams and work with thick fabrics, making them more versatile.
Singer and Brother make heavy-duty sewing machines. But how do Singer heavy-duty sewing machines compare with Brother's?
Singer sewing machines tend to have more features than Brother's. They're also user-friendly, making them ideal for a beginner who knows they want to pursue sewing or just wants a more robust product.
How to Decide Which Sewing Machine You Need
As you can see, Singer and Brother are both high-quality brands that offer a huge catalog of sewing machines. But which one is best for you? You'll have to take a look at some defining factors, which includes:
Warranty
Servicing
Your personal preferences
The warranty and repair aspects are by far the most important. Since your sewing machine is made of plastic, it won't last forever. That's why a great warranty is crucial, so you can get your sewing machine replaced if it stops working.
What if your warranty expires? Instead of buying a new machine, servicing is always an option. But these brands only work with specific repair specialists. Research if there are repair experts in your area for these specific brands.
Last but not least, every sewing enthusiast has different needs. This is ultimately what separates both brands. Certain seamstresses have a personal preference and lean toward one brand. If you're still not sure which one you'll prefer, read some reviews and see which brand is best for your needs.
FAQs
Question: Are Singer and Brother Sewing Machines the Same?
Answer: Singer and Brother are different brands, so their sewing machines are overall different. But they have many similarities. Both Singer and Brother make durable sewing machines with advanced features. They also make specific sewing machines for experts, such as heavy-duty sewing machines.
They're also the two biggest names in sewing machine manufacturing for a reason. Their machines are longer lasting and more durable than competitors, even though they're largely made of plastic.
While both brands have small differences, you'll definitely get a great quality sewing machine when you buy their products!
Question: Does Brother Make Good Sewing Machines?
Answer: Brother sewing machines are popular because they're high-quality and affordable. They have impressive features and are durable. Brother features a wide catalog, so all sewing enthusiasts can find a sewing machine that fits their needs.
Question: Who Is the Biggest Sewing Machine Manufacturer in America?
Answer: Many people say Brother, but Singer is also a well-established name in sewing machine manufacturing.
Question: What Is the Best Sewing Machine for a Beginner?
Answer: Both Singer and Brother make sewing machines for beginners. If you're not sure what to look for, we recommend finding a sewing machine that offers just about every function and feature in an affordable price range. The Singer 2277 Tradition Essential is a great example.
Question: Are Expensive Sewing Machines Worth It?
Answer: Singer and Brother are generally affordable, but they offer sewing machines at higher price ranges. Are they worth it?
Understand that price doesn't equal quality. Both brands offer great sewing machines that don't break the bank. Not only that, but most sewing enthusiasts likely don't need an expensive machine.
Instead of looking at price, look at features. Understand what you need and find what sewing machine offers the best for the lowest price.
If you're a beginner, you shouldn't have to put lots of money down on a sewing machine. Focus on an entry-level machine. They're generally cheaper and offer the bare minimum features you'll need.
Question: What's the Most Expensive Sewing Machine of All Time?
Answer: Brother released the Quattro Machine in 2009. At 9,000 dollars, this is by far the most expensive machine around. This sewing machine comes with crazy tech features, such as a built-in camera. Most users likely don't need these bells and whistles.
Brother vs Singer Sewing Machines: The Final Verdict
Brother and Singer offer great quality sewing machines, but they have their pros and cons. Brother generally offers better sewing machines at a lower price. Their sewing machines are easier for beginners, making them a great entry-level brand. But if you need a heavy-duty sewing machine, we recommend Singer. Singer offers better and feature-rich sewing machines for advanced users compared to Brother.
If you want to work with fabric and clothing, you'll need more than a sewing machine. For example, fabric glue can easily fix hemlines and rips — maybe even better than a sewing machine. Read this guide if you're looking for the best fabric glue!