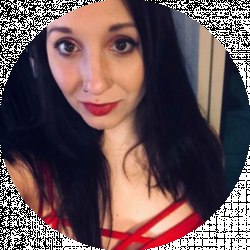 Latest posts by Stephanie Jensen
(see all)
Home-sewn clothes are making a comeback. Whether you want to save money or are looking for a new hobby during the COVID-19 pandemic, sewing is becoming a popular hobby for many people.
But do you plan on hand sewing? You'll want to get a high-quality sewing machine for all of your sewing projects.
Out of all of the sewing machine brands, Brother is one of the biggest names. They offer high-quality and affordable sewing machines for all seamstresses. One of these models is the CS6000I. It's easy to use, comes with a variety of stitches, and is affordable.
Should you buy this sewing machine? Here's our Brother S6000i review.
Who Should Use This Machine?
All sewing machines vary in features and accessibility, making certain machines more ideal for certain types of users. What about the Brother CS6000i?
This machine is best for beginners. It's easy to use and comes with many useful features. Because of its features, advanced users and professionals will benefit from using this machine. However, it may be best as a backup machine.
There are many beginner-friendly aspects of the Brother CS6000i. For one, it's affordable. On Amazon, it's on sale for a little under $200. That price includes a variety of automation features to ease the learning curve.
Keep in mind, there are some features that aren't ideal for beginners. For example, the machine doesn't have automatic tension control. This means you'll have to adjust the preset settings. However, the thread tension is adjustable.
With this one machine, you can perform many sewing and quilting projects. These include:
Sewing hems, cuffs, and sleeves
Making costumes and clothes
Sewing different materials
Pleating
Zippers
Quilting
Decorative stitching
On top of that, the Brother CS6000I produces professional-quality results.
Keep in mind, it's not built for consistent use. This machine is best for a hobbyist, not a professional.
Setting up the Brother CS6000I
The Brother CS6000I is made of advanced technology, making the setup process fast and easy. This is especially beneficial if this is your first time using a sewing machine.
For example, there is a numbered diagram on all of the appropriate threading spots. From here, you can use the automatic needle threading system. All you have to do is press the lever on the side of the machine.
From here, you can start your sewing project.
Selecting Your Stitches
As stated in the features section, the Brother CS6000I features over 60 stitch designs. You can scroll through the different designs on the machine's LCD screen. On the right side of the machine, you'll also see a diagram with the different stitches and the corresponding numbers.
In addition, you can also choose the stitch width and length.
Stitch Designs
What stitch designs can you use? The machine features a variety of different stitch types, including:
20 regular stitches
20 decorative stitches
6 heirloom stitches
7 quilting stitches
7 auto-buttonhole styles
Quilting
The Brother CS6000I also has quilting capabilities, including an attached quilting table. You can choose these settings if desired. The machine offers multiple quilting presets for various designs. The quilting capabilities are pretty powerful; for example, you can use three layers of quilt at one time with ease.
You can always use the walking foot for greater accuracy and this machine supports free motion quilting.
Keep in mind, this machine doesn't have the biggest quilting arm. If you specifically want quilting, we recommend finding a specialty machine. However, it's a great option for those who are new to quilting.
To Use the Foot Pedal or Not
The foot pedal on a sewing machine helps you control the speed. But with modern technology, you can choose between different sewing speed settings without needing the foot pedal.
Does that mean you should ignore this piece? This depends. Many sewing designs don't require a foot pedal. Oftentimes, all you need to do is set the speed and guide the fabric without using the foot pedal. In case you need to reposition the needle, you can always stop the machine manually.
However, many seamstresses prefer using a foot pedal. That's because they offer consistency, control, and comfort. That's why using a foot pedal is a preference.
Sewing Cuffs, Sleeves, and Buttonholes
Certain areas of clothing, such as cuffs and buttonholes, are tough if you're not using the right sewing machine. Fortunately, the Brother CS6000i features various capabilities to sew these areas. It features a free arm to make sleeves, cuffs, and hems.
You can also create buttonholes easily in one step. The holes work well and there's no need to sew back around them.
Needles
One of the few drawbacks of the Brother CS6000i is the needles. Their needles pierce through thick fabrics but not extremely thick ones, like leather. However, the needles are overall good quality and are durable.
Is the Machine Portable?
The machine only weighs 13 pounds. This makes the machine easy to carry and is light enough for just about anyone.
However, the machine is bulky. It's not inconvenient if you're carrying the machine to another room, but can be annoying when traveling with it. However, the machine does have a carrying case if you need to travel with it.
Does the Machine Have Other Functions?
Many sewing machines have multiple other functions, such as embroidering and monogramming. While we know the Brother CS6000I can quilt and sew, but does it have any other functions? It can't monogram and since it doesn't have an embroidery hoop, it can't embroider.
However, you can do free-hand monogramming and free-motion embroidery. This will take a bit of skill, though. It's still recommended you purchase a machine that can embroider or monogram.
Visibility and Lighting
The Brother CS6000I includes a workstation light. But is it bright enough? Brother claims the dual LED lighting is extra bright, but this is subjective. If you have bad eyesight, the light may be a bit dim for you. We suggest having a lamp nearby when using this machine, just in case it's not bright enough.
Is It Noisy?
The last thing you want is a noisy sewing machine. But how is the Brother CS6000I with noise? This is also subjective. You can expect your sewing machine to make a little noise, but whether or not the noise is bothersome depends on your preferences.
If you're sensitive to noise, avoid sewing at the highest speed. The higher the speed, the louder the sewing machine will be.
Is There a Warranty?
The warranty for the Brother CS6000I is complex. That's because the different parts and functions have different warranty lengths. Here's a breakdown of each:
Chassis casting: 25 years
Electronic components and printed circuit boards: two years
Labor, parts, and accessories: one year
Always keep your receipt. You can't make a warranty claim without it. You may also have to pay for the cost of packaging, shipping, and insurance.
Manual
The Brother CS6000i includes a manual that covers:
Sewing basics
Information about the CS6000i
Appendix
Utility stitches
The manual also includes details about each function as well as various diagrams.
While you'll likely read over the warnings, here are essential safety tips you must know:
Don't use damaged needles
Always use the proper needle plate
Don't pull or push the fabric
Features
LCD display panel
60 built-in stitches
7mm stitch width and 5mm length
Stitch width and length are adjustable
Speed control slider
Start/stop button
Detachable table for quilting
Drop-in bobbin
Automatic needle threader
Sewing speed at 850 stitches per minute
LED lighting
Variable needling positioning
Adjustable tension control
Quick change presser feet
Quality
Brother is one of the most trusted names in sewing machines for a reason. They produce high-quality machines for all users and in all price ranges. But how does the quality of the CS6000I compare to the rest of their inventory?
The machine is made of plastic, but it is durable. While reviews vary, it's overall well-made. At the price you pay, seamstresses can get a good sewing machine without spending too much money.
Pros
Great price for the quality
No learning curve, perfect for the beginner
Great for thin and thick fabrics
Lots of stitching options
Includes a variety of accessories
Manual is detailed
Great for other crafts, such as quilting
Cons
Sensitive foot pedal
Threading the bobbin is tricky
FAQs
Question: Is the Brother CS6000i Discontinued?
Answer: As of now, it's not discontinued. But there are more advanced yet similar makes, so it may become discontinued in the future.
Question: Are Brother Sewing Machines Good Quality?
Answer: Overall, Brother makes good sewing machines. They're a trusted name in the industry and most of their sewing machines received positive reviews. Their sewing machines are popular, ideal for all users, and most of them are portable for traveling seamstresses. Most of their sewing machines are also easy to use, no matter your skill level.
Brother sewing machines are famous because they usually come with great features, such as an LCD screen and built-in stitches.
Question: Can the Brother CS6000i Sew Denim?
Answer: Yes, the CS6000i can sew denim. However, you'll have to use specific needles and thread,
Question: What Bobbins Does the Machine Use?
Answer: You'll need SA 156 bobbins, which are class 15. If you use any other type of bobbin, you risk damaging the machine.
Question: Are There Brands Better Than Brother?
Answer: Brother isn't the only great sewing machine brand. Janome and Singer are also great choices. But which one is the best? Singer is also budget-friendly, especially for the quality you're buying. They offer beginner and advanced machines as well as machines with various mechanisms.
Janome is a heavyweight, but their machines are worth it for some users. They typically produce better quality stitches than Brother and Singer.
Overall, we suggest looking at Janome and Singer as alternatives to Brother.
Question: Is the CS6000i Heavy Duty?
Answer: It's not, especially when compared to other sewing machines. But the CS6000i does offer many benefits, specifically its technology and computerized features.
Question: How Do You Use the CS6000i Walking Foot?
Answer: The walking foot is optional, but it will help with your sewing and quilting.
Step 1: baste the fabric
Step 2: remove the presser foot and holder
Step 3: hook the connecting fork onto the needle clamp screw
Step 4: select a stitch
Step 5: press one hand on each side of the presser foot, and guide the fabric
Question: Can I Use a Singer Walking Foot on a Brother Machine?
Answer: It depends on the foot. For example, the CS6000i uses a low-shank walking foot. If your Singer walking foot is low-shank, you can use it on your Brother machine.
Question: What's the Difference Between the CS6000i and CS7000i
Answer: Both machines also have a lot of similarities, but there are some minor differences. For example, the CS7000i has 10 extra built-in stitches.
Our Brother CS6000i Review: The Final Verdict
Overall, the CS6000i is a good-quality machine. It can sew and quilt and has many great features to improve the process. While we recommend this machine for beginners, it has many capabilities for advanced users. However, we don't recommend this machine for professionals who sew frequently. That's because this machine isn't recommended for consistent use.
If you're specifically looking for something portable, you'll love handheld sewing machines. Here are our recommendations.
For further read, check the links below: