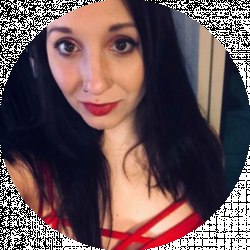 Latest posts by Stephanie Jensen
(see all)
If you're in love with drawing and calligraphy, like me, you certainly love mechanical pencils. With their help, we can create whimsical artistry. Certain models don't cease to amaze me with their engineer-like precision. Of course, the ideal combination is a good mechanical pencil and a talented hand.
Some of the things I love about these pencils are the fact that they are sharp and you can erase something you drew but aren't completely pleased with. The best mechanical pencils for drawing feature an ergonomic grip as part of their designs.
Simply put, they are much more comfortable to hold and use compared to wooden pencils. Below, I have created a list of the options I personally like and recommend to my fellow artists. Also, I have included some useful tips on how to search for the perfect mechanical pencil.
Top 8 Best Mechanical Pencils for Drawing, Writing, and Calligraphy
Most people think that mechanical pencils are used for drawing but experts and those who use them frequently know that these items have multiple purposes. Some use them to quickly sketch their ideas; others use mechanical pencils on completed artwork. 
These types of pencils are good for many projects, including technical draftsmanship. They have so much to offer. Below, you will find my personal pick of some of the best mechanical pencils on the market.
The following products are listed in no particular order but I've chosen them based on their ratings and features.
The Best Pencils for Drawing Purposes
Let's see some of the most popular and high-quality mechanical pencils that are great for drawing.
Pentel 200
The Pentel 200 is a very affordable mechanical pencil. It weighs only 10 grams and its lead diameter measures 0.5mm. It features a push-top button as its main working mechanism. This pencil, besides being affordable, works great for numerous projects you may have.
On the other hand, some people said that's nothing fancy or exciting about it. From what I could see, one advantage is its included eraser but, unfortunately, you shouldn't expect it to last long. All in all, this is a pretty decent pencil.
Those of you, who're new to this or simply cannot afford a more expensive alternative, can rest assured that Pentel 200 is also a good choice.
Rotring 800
From less expensive pencils, we're not going to discover how a luxurious mechanical pencil looks like. It weighs a bit over 90 grams and its lead diameter measures 0.5mm. It is a high-end engineering tool with a luxury feel to it. Obviously, it is more expensive than the product I've presented above.
The Rotring 800 pencil is excellent for drawing but it can be overkill for other purposes. If you can afford to splash out, you can really purchase something as special as this pencil. It has a top-notch design, full of high-quality features.
Due to all these characteristics, it may be suitable for draughtsmen and professional artists. The body is made of metal and it is solid and durable. The grip is a non-slip one and the pencil's working mechanism relies on a twist and click retractable functionality.
The manufacturer made this pencil in a hexagonal shape so that it will be easier for you to hold it in your hand as well as keep it on your desk without the risk of falling on the floor.
Uni Kuru Toga Mechanical Pencil
Overall, if we're to consider all the important aspects of a drawing pencil, the Uni Kuru Toga Pipe Slide model is the best one on the market, if you ask me. It is pretty lightweight, at only 18.1 grams. It works with a pipe-slide mechanism that's easy to use.
One amazing advantage of the Uni mechanical pencil is the fact that's a self-sharpening tool. How amazing is that?! There are even special versions dedicated to Ghibli fans. The downside is that, if you don't live in Japan, it will be hard for you to find this pencil in any other location.
Another disadvantage that people noticed is the fact that the pencil's protective cap might come loose after a while. However, despite its little minuses, this remains an amazing drawing pencil. Unlike regular mechanical pencils, the Uni model's lead won't wear down on one of its sides and it won't form a slanted or wedge-shaped tip.
This is possible due to the pencil's smart feature that rotates constantly as you draw with it.
GraphGear 500 by Pentel
If your projects are all or mostly about technical drawing, then the GraphGear 500 should be your go-to choice. It weighs nearly 23 grams and there are multiple available lead diameters, from 0.3 to 0.9mm. It looks like a simple pen that's ignited by the push of a button.
This drawing tool is lightweight yet highly functional. Its many lead diameters are definitely a huge plus. However, several people mentioned that it was hard for them to track down the 0.3mm version. It comes with an included eraser but it's not the best you can find.
This tool is very good for both technical drawings and template work. It has a metallic-mesh grip with a barrel that's weighted right where your fingertips will be. That way, you will be able to maintain control of your drawing and create precise work.
The Best Pencil Options for Writing Purposes
Let's discover some of the greatest mechanical purposes that are more suitable for writing. These types of tools that are dedicated to writing should feel much more comfortable in your hand. But, they should also help you write nicely, with clean and consistent lines.
Lamy 2000
The Lamy 2000 mechanical pencil is excellent for writing because it produces beautiful and smooth lines. It is very durable but it's also pretty expensive. This gorgeous model has a design based on the one created in 1996, by Gerd A. Muller, the one with the popular fountain pen.
However, it features a mix of both classic and modern characteristics. It is lightweight and flexible yet durable and solid, both of which make it a dependable pencil. It feels comfy to hold and it's easy to handle. With it, your handwriting will definitely be smooth and consistent.
To be honest, I was truly impressed with its build quality and I expect it to last for many years.
American Classic 0.9mm Writing Pencil
Despite its weight of only 7.8 grams, the American Classic mechanical pencil is extremely durable and marketed by a reputable brand. It has a lead diameter of 0.9mm and its lead is very tough. It is a bit more expensive than other similar products but it's highly reliable.
It's true, though, that the included eraser isn't that great.
Uni Kuru Toga Roulette
The Uni Kuru Toga Roulette is a pencil that offers great value for the money. It's not expensive at all. The low price and its self-sharpening feature are strong sell points. It weighs 13.6 grams and the lead diameter of this mechanical pencil measures 0.7mm.
The eraser that comes with the pencil isn't that great but as you can see, not many mechanical pencils have flawless erasers. The lightweight characteristics might not be liked by some people because you need to hold it strongly to achieve smooth writing lines.
All in all, given the quality of this tool, I was surprised by its low price. Despite being lightweight, I still consider it to be comfy to hold and easy to handle. To improve the grip, the manufacturer created a knurled metal fingerplate that's located near the tip.
Kerry Mechanical Pencil by Pentel
If you're a professional writer or calligrapher, then the Kerry mechanical pencil is definitely a great choice for you. It features high precision and the lead is sturdy and it doesn't break that easily. Some say this pencil can be a tad pricey but you can afford it if you follow the promotional offers of the online retailers.
A few users said that the pencil's cap doesn't quite fit the pencil's body perfectly. I don't know about you, but I don't mind that too much; for me, that isn't an important issue that might make me not want to purchase this type of product.
Most of those who pick this pencil said they've bought it due to its precision, accuracy, and beautiful design. It is surely a high-end mechanical pencil. The tip is well-made and solid so you won't have to worry that it will break.
The Main Things to Consider When Purchasing a Mechanical Pencil
Here are some essential aspects you should consider before buying a mechanical pencil.
1. Choosing the Right Lead Size
There are so many options to choose from that it can become a bit overwhelming to find the perfect mechanical pencil for your projects. First and foremost, you should always consider the pencil's lead and its size.
When it comes to mechanical pencils, you will be able to select from 4 main lead sizes. Some people, especially if they're new to this, don't really know what size they should get.
If you're having doubts, it's good to know that both 0.5mm and 0.7mm are highly versatile and they work great for both drawing purposes and writing projects.
Here's the list of those 4 leads:
0.3mm – this is the thinnest lead on the market and it is suitable for fine writing or detailed drawing;
0.5mm – this size is a very popular one, being versatile and good for both drawing and writing;
0.7mm – this is the most common lead size that many artist pick due to its flexibility and for the fact that's great for drawing and writing. However, this size goes well with non-detailed work;
0.9mm – this lead size is very popular among those who sketch a lot or use the pencil on newsprint. On those types of prints, a thinner lead will definitely rip through.
2. Considering a Pencil with a Comfortable Grip
The second most important aspect to consider is the grip. How comfortable it feels in your hand? This is crucial especially for those of you who're using the mechanical pencil a lot, hours at a time.
If that's your case, you should totally upgrade the model and invest your money in a more expensive pencil that features a very comfy grip.
3. The Pencil's Tip Should Meet Your Needs
One other thing that you should be aware of is the type of tip a particular pencil has. Some have fixed tips, whereas other models come with retractable tips.
Those with fixed tips are easier to see around when you're creating highly detailed work. They are also more stable.
At the same time, if you're planning to take the pencil with you wherever you go and carry it inside your pocket, then you should opt for one with a retractable tip to prevent stabbing your leg.
FAQs
Question: Between 2B and HB, Which Pencil Is Best for Drawing?
Answer: 2B pencils are softer but it makes darker lines compared to HB pencils. Also, 2B options are better for outlining drawings.
Question: What Mechanical Pencil Has the Most Comfortable Grip?
Answer: There are numerous pencils out there that are comfy to hold and use. Options like the Kuru Toga pipe slide and GraphGear (especially the 1000 version) are very comfortable and they don't make your hand tired too quickly so you can work for hours with these tools.
Question: Which Lead Is Thicker Between 0.7 and 0.5mm?
Answer: These measures represent the lead's thickness so, the 0.5mm version is thinner than the 0.7mm. Both of them, however, are commonly used by both writers and drawing artists.
Question: Which Thickness Is Better for a Mechanical Pencil?
Answer: Well, it depends a lot on your needs and the kind of work you're doing. For writing purposes, it is best to have a thicker lead so that you can rely on it. Thicker leads are more durable and they don't break that easily. Modern leads, however, are strong enough even if we're talking about 0.5mm.
Best Mechanical Pencil for Drawing – Conclusion
As you can see from everything I've shared in today's article, there are more expensive mechanical pencils and there are cheaper ones as well. Some have retractable tips while others feature fixed tips. Their leads' size also varies. So, you should pick one that meets your needs and suits your projects while also not exceeding your budget, if you have any.
A good stable and durable yet flexible pencil should do the trick. Brands such as Rotring and Pentel might cost more but they are also reputable and reliable.