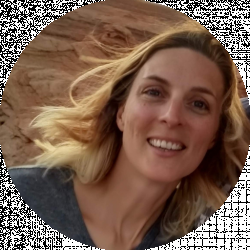 Latest posts by Shaleena Quinlan
(see all)
The pencil: it is a school necessity and it is the quintessential writing utensil.  But there is so much more to it than meets the eye.  This tiny wooden technology is actually something very special and slightly complex, especially if you are an artist.
Those crafters who are beginning to experiment with their drawing skills, or those who have been sketching for years all want to know the same thing: "what makes a drawing pencil the best drawing pencil?"  In this article, we are going to delve deep into the world of drawing pencils and how to determine which one you should use for your artwork.  Once you have read through this article, you should be prepared to make your decision and purchase just what you need.
The Things You Need
Most of us think that any pencil will do for any project, but this just isn't true.  If you have spent any amount of time sketching with a regular school pencil and compared how it fares to other drawing pencils, you are probably aware of how some work better for different aspects of your artwork.  Sure, you can get a general sense of what you are drawing when you use a regular pencil, but you miss the nuances brought about by other pencil types.
Now this may sound like a rabbit trail or fluffy information, but it is actually pertinent to discovering the best drawing pencils.  So, let's take some time to delve deep into the world of drawing pencil features and characteristics that you should consider when you purchase one.  We will use these features as reference points to recommend products later in this article.
The things or features you should look for as you shop for drawing pencils are:
Blackness of a pencil
Hardness of a pencil
Let's discuss these two features a little further since they will determine how a pencil is best used in artwork.  Here's how this works:

The harder the pencil, the higher the number attached to it and the further to the left it is on the grading chart.  The blacker the pencil, the higher the number attached to it and the further to the right it is on the grading chart.  Pencils in the middle of the chart are considered mid-range and are the most commonly used types.  The label HB means Hard Black and the label F means fine point.
Let's talk a little more about this grading system.
Hardness of a Pencil
Labelled on the chart with a number followed by an H, this term refers to pencils that have compacted ingredients.  These ingredients are typically made up of graphite, clay, and water that is compressed at high temperatures.  We often refer to this combination as lead, but it is not lead at all.
The harder a pencil is on the grading scale, the lighter it will appear on paper.  It takes more pressure to get a dark line with a hard pencil than it does with a soft pencil.  For this reason, pencils that are graded at a 4H and above are used to sketch underdrawings for paintings or to create light lines that can be easily erased without damaging the sketch paper.
Blackness of a Pencil
Labelled on the chart with a number followed by a B, this term refers to pencils that are not tightly compacted and do not contain much filler ingredients.  A lack of filler ingredients and tightly compacted graphite means that these pencils produce darker lines when used for sketching.  For this reason, most pencils that are rated 6B and above are preferred for in depth shading procedures.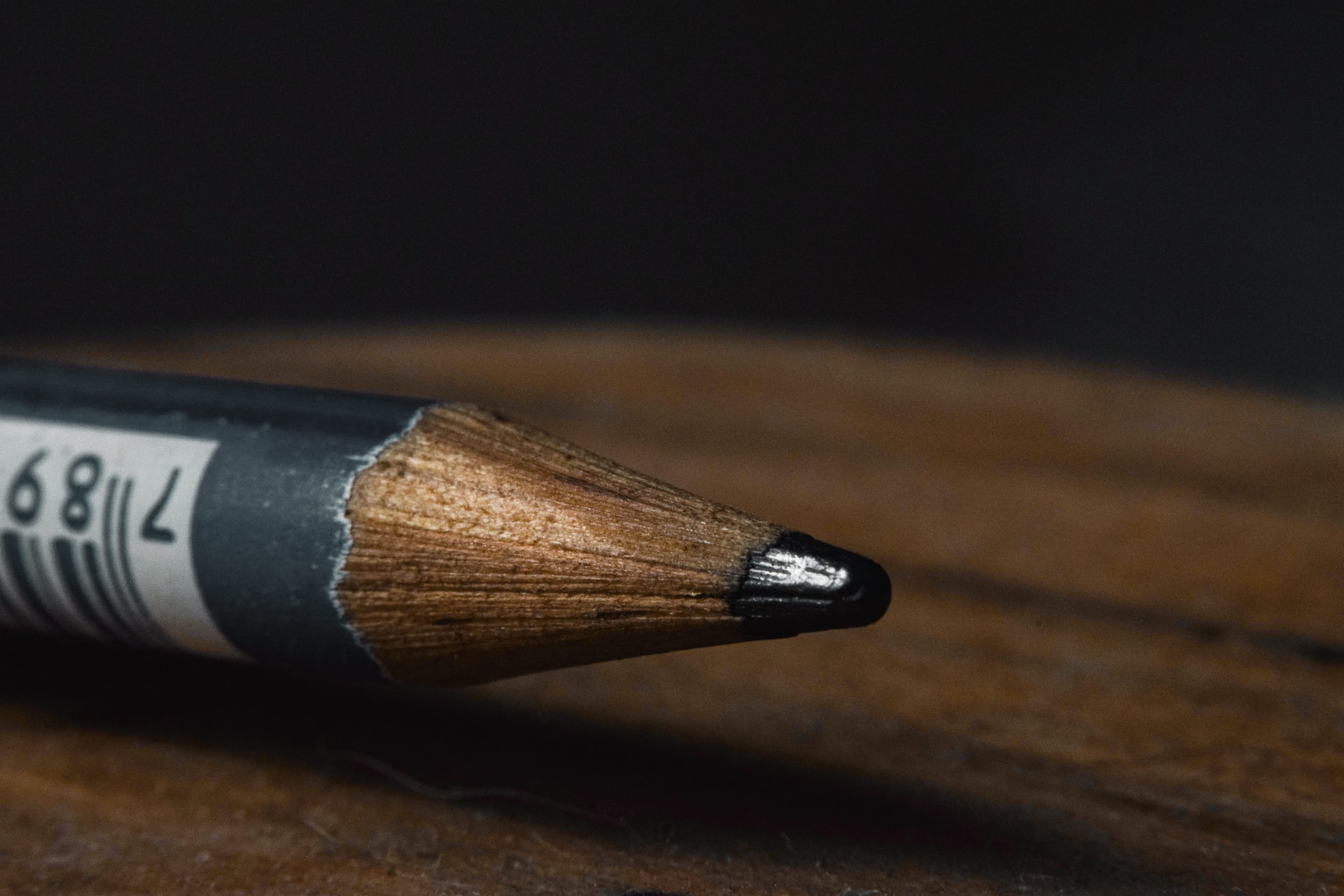 Difference of Perspective
It is important to note here that pencil hardness or blackness can be based on personal preference, artistic skills, and the sketch paper used.  Some artists prefer to use a certain grade of pencil for certain projects or aspects of their artwork that may differ from regular pencil guidelines, and that is just fine.  Some artists have more hand pressure or less hand pressure as they sketch so they will require a different grade of pencil to fulfill a piece of their artwork.  There are many different types of sketch paper on the market and each type will make a big difference on how a drawing will appear, so make sure you know what type you prefer for your artwork.
If you are unsure of how your artist skills, preferences, or your sketch paper will react to a certain pencil, the best thing you can do is practice with it first.
The Products You Need
Now that we have discussed how pencils are designed, labelled, and termed, we can begin talking about some of the best products on the market.  The features listed above will be the criteria used to make the following product recommendation.  So, let's consider a few items that may suit your artistic needs and be the best drawing pencils for you.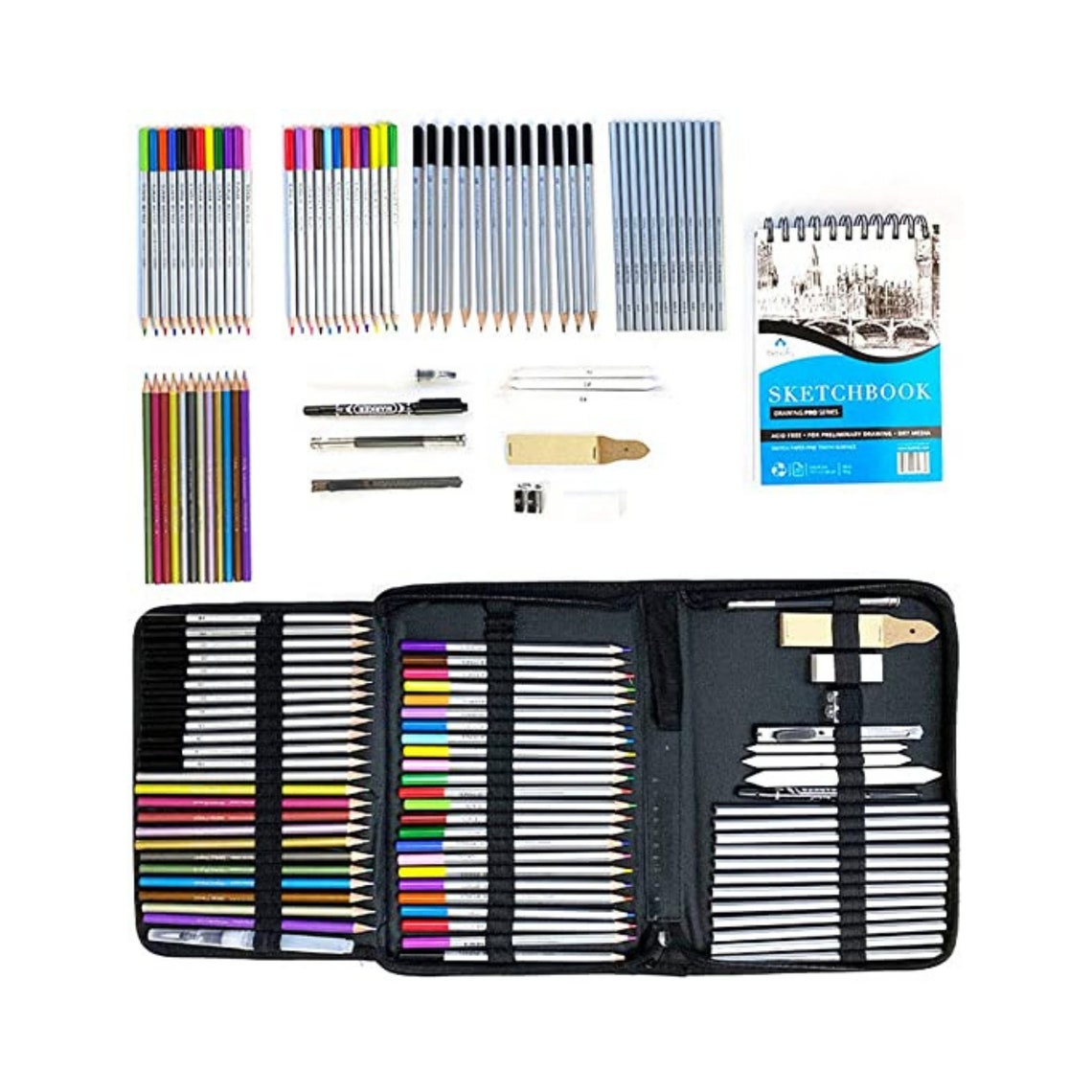 What This Set Offers
This set provides artists with several different sketching mediums and accessories.  The entire set consists of 72 pieces that are designed for storing and carrying in the case provided.
Pros
Comes with a carrying case

Comes with a sketch pad

Shipping is free

Returns and exchanges are accepted

Reasonably priced

Seller can be contacted with questions
Cons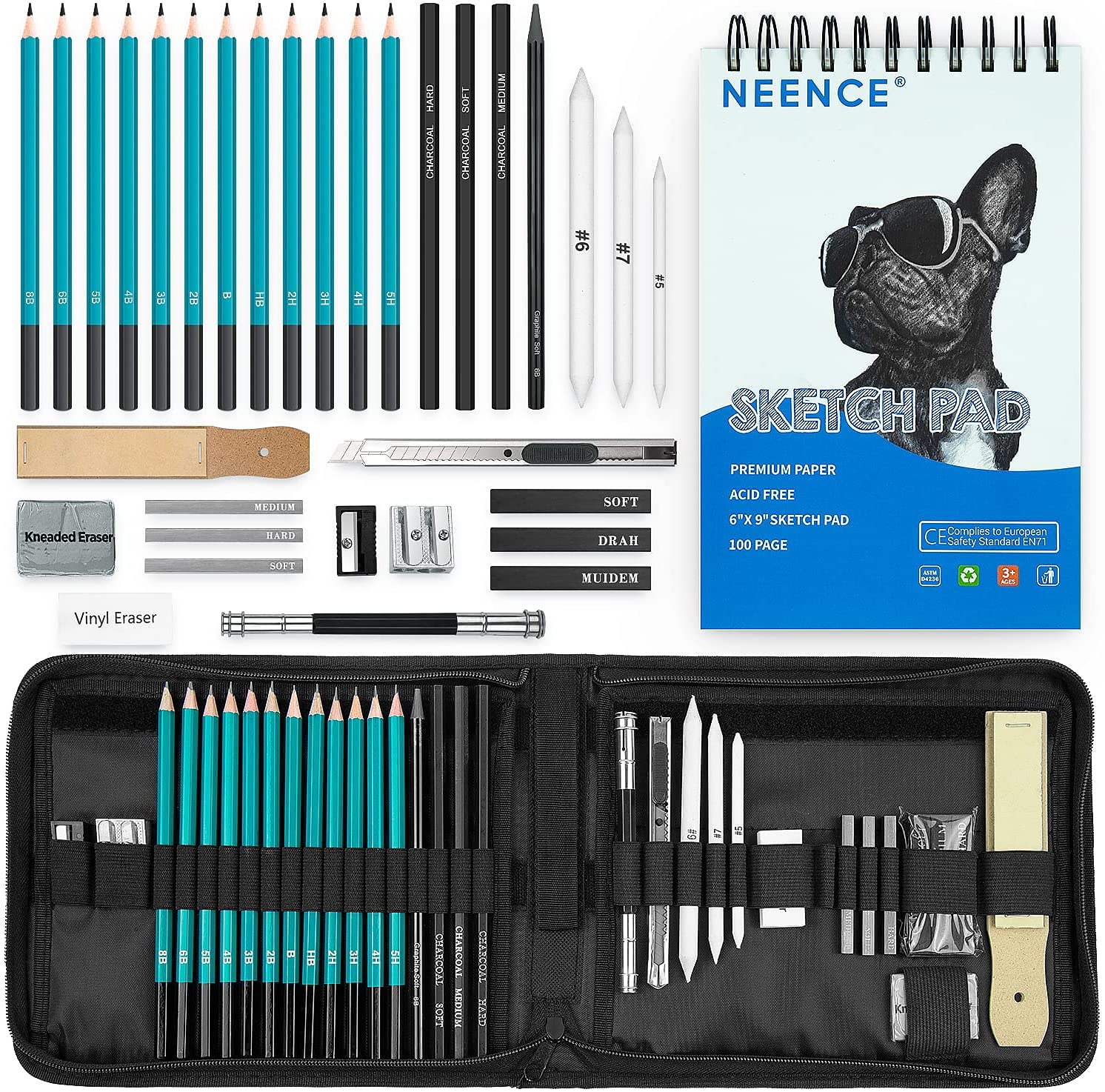 What This Set Offers
With this set the beginner artist is provided a chance to experiment with nearly every type of drawing pencil available.  The pencils in this set range from 8B to 5H, which is a very decent range.  The set also includes charcoal pencils, graphite and charcoal sticks, a kneaded eraser, and paper blending tools.
Pros
Comes in a carrying case

Comes with a sketch pad

Comes with most of the drawing tools any artist will need

Reasonably priced
Cons
Does not include extremely hard or black graded pencils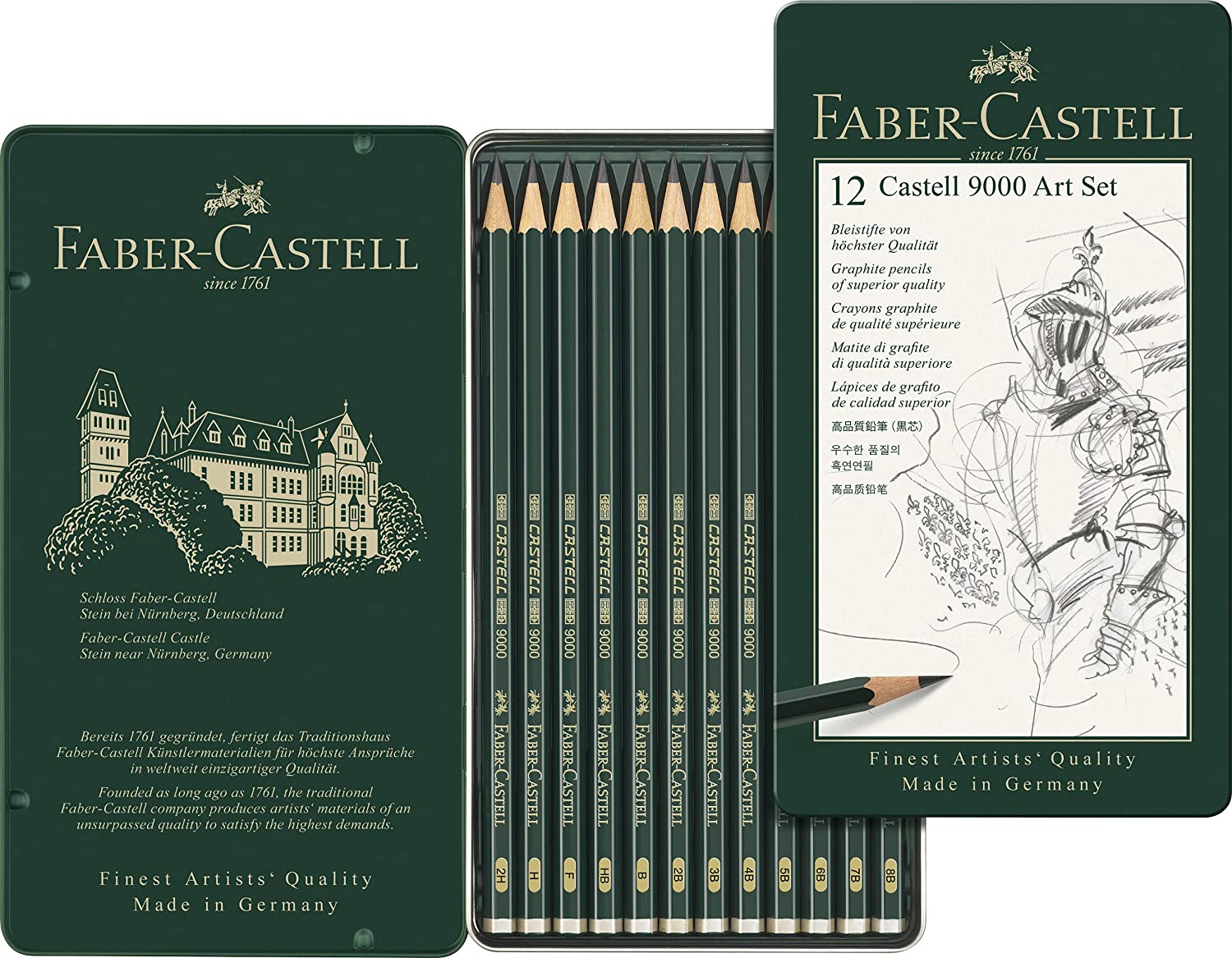 What This Set Offers
Within this set is the opportunity for an artist to experiment with all the softest or blackest graded graphite pencils available.  This brand is designed for excellent performance and a quality experience.
Pros
Includes 12 pencils ranging from 8B to 2H

This set has over 5,000 positive reviews and ratings

Comes with a carrying tin

Known for its great application, matte finish, and ability to erase easily
Cons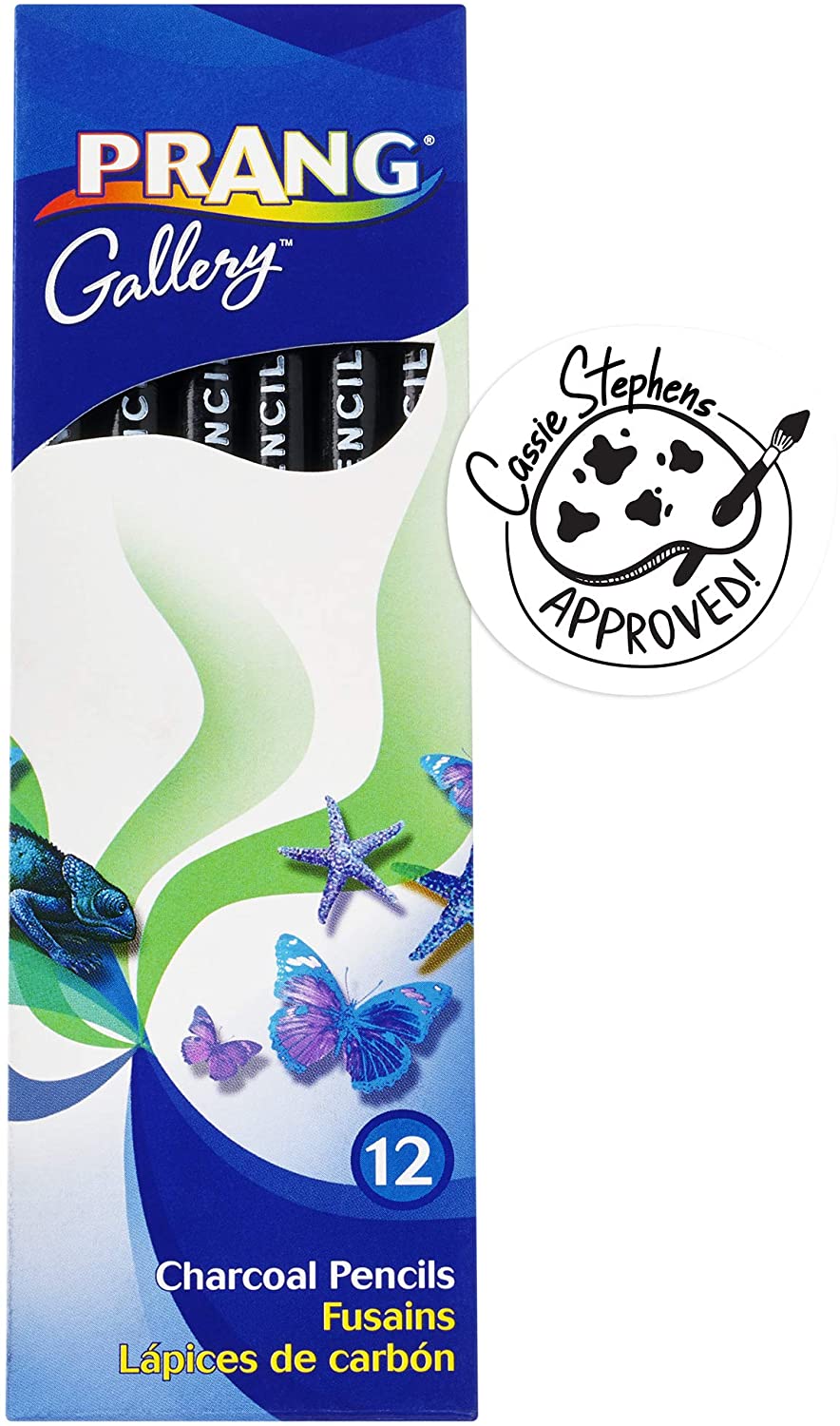 What This Set Offers
With this set, artists have twelve pencils to experiment with.  These pencils are designed with charcoal that is ground up and free of impurities so that it sketches beautifully.
Pros
Non-toxic

Mess free

Easy to clean

Easy to sharpen with a pull string
Cons
Expensive

Soft, medium, and hard pencils are sold in separate sets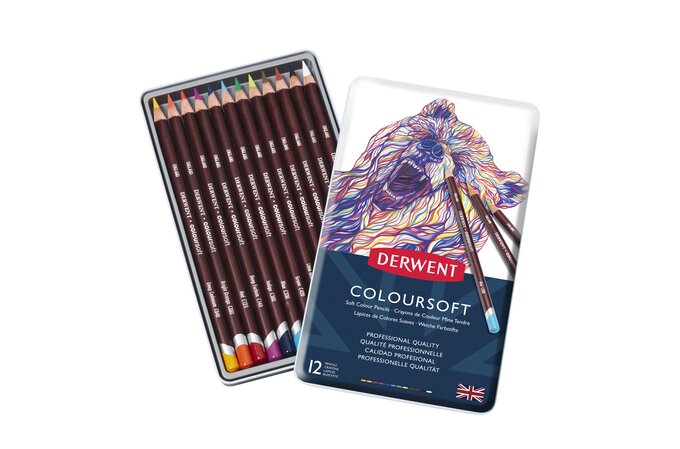 What This Set Offers
This set offers artists the ability to sketch in more than just black and grey-scale.  With this set colors and shading can be blended for technical and beautiful pieces of art.
Pros
Available in four different sets

Comes with a carrying tin

Great selection of colors

Known for its smooth application and ability to blend well
Cons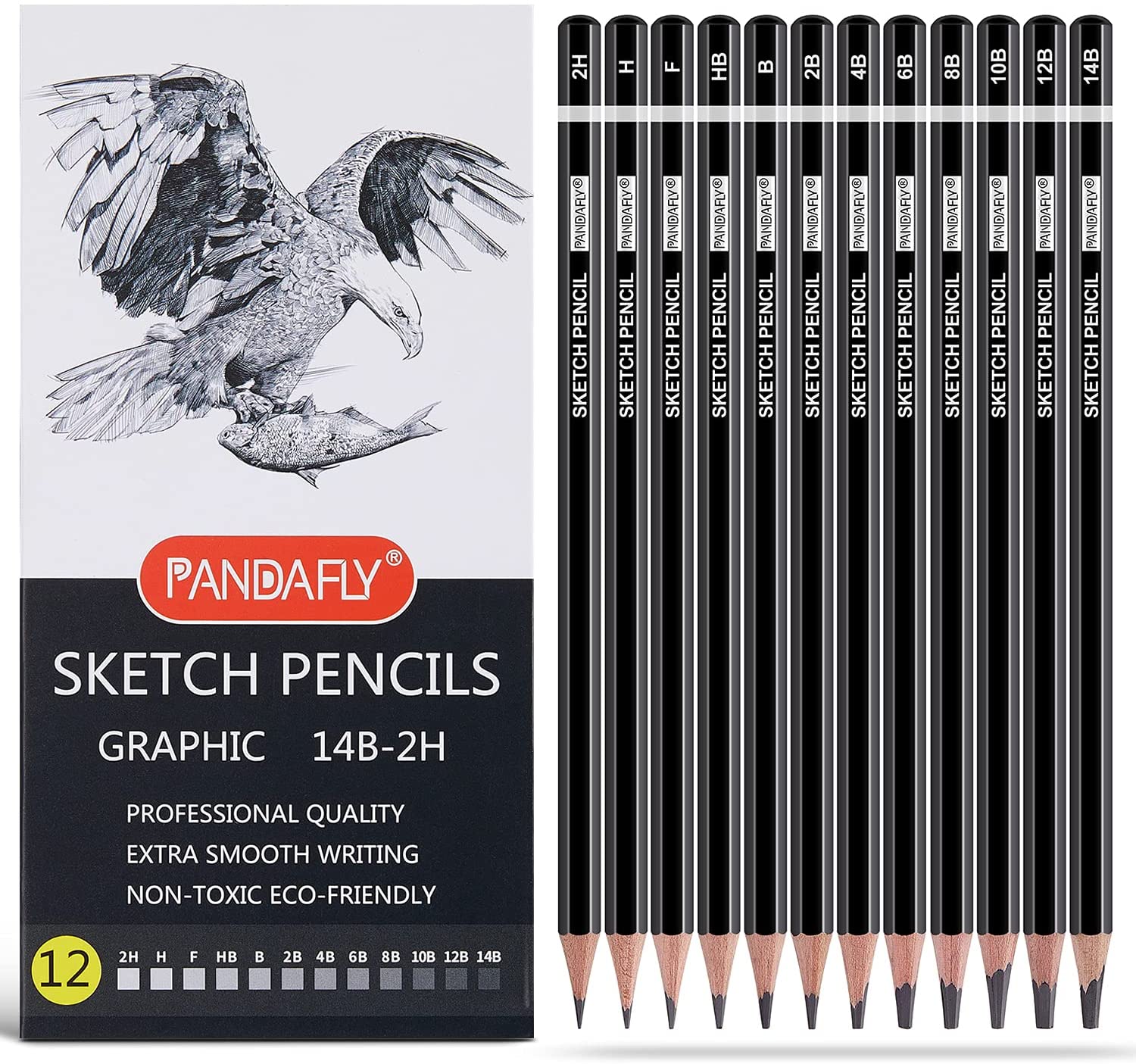 What This Set Offers
With this set, an artist is not left without options.  The set features 12 different types of drawing pencils ranging from 14B to 2H.  This will allow a sketch artist to compare and contrast what a fine point pencil is capable of against other soft or black graded pencils.
Pros
Includes 12 pencils of different grades

Reasonably priced

Non-toxic

Eco-friendly

Designed to resist breakage

100% satisfaction guaranteed
Cons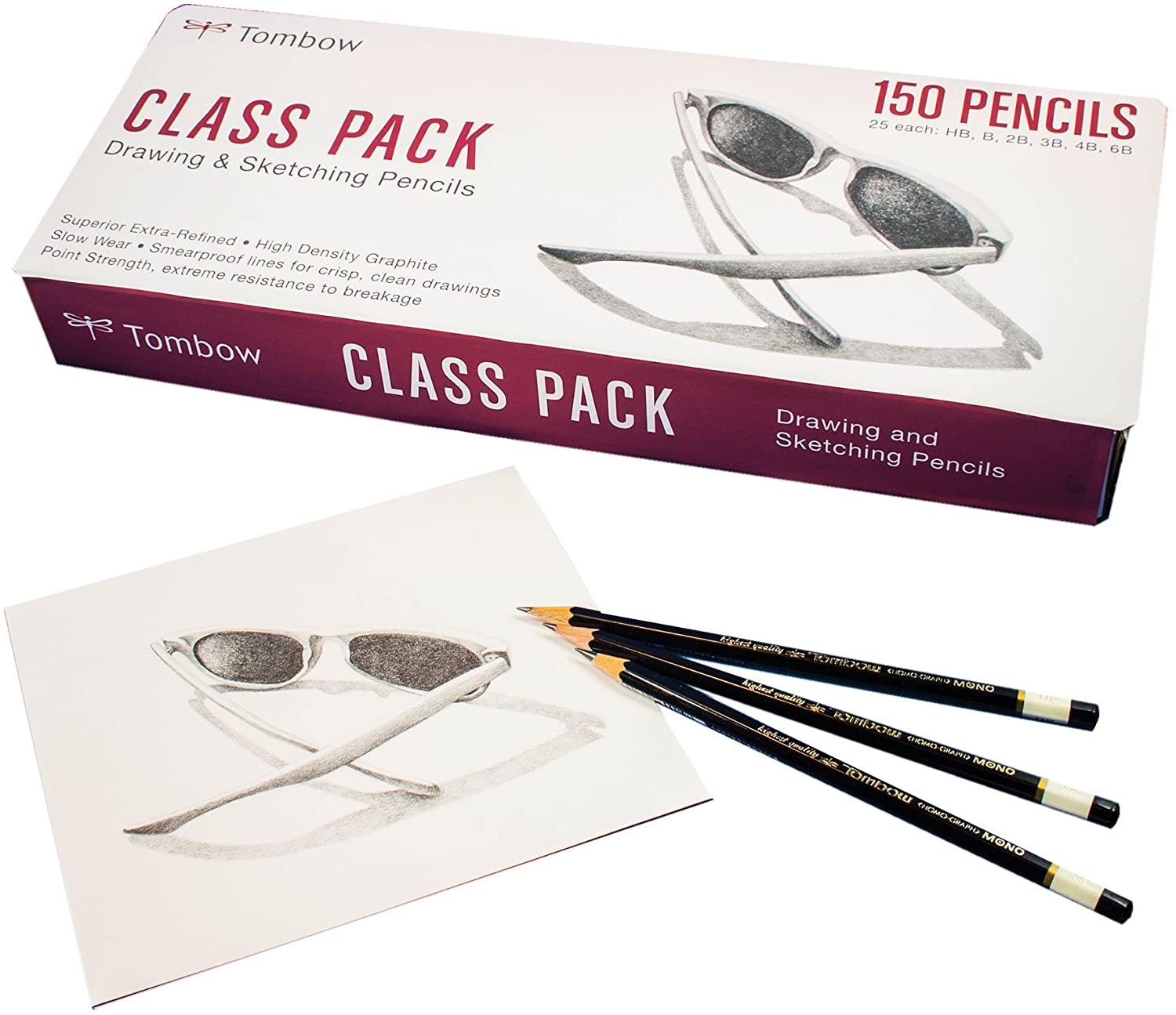 What This Set Offers
This set is meant to help artists stock up on their supplies since it contains 25 HB, B, 2B, 3B, 4B, & 6B graded pencils.  The Tombow Company is known for their high quality products and their great designs.
Pros
Maintains a sharp point

Sketches nicely

Does not smear

Resists breaking
Cons
Expensive

Lead tends to break during the sharpening process

What This Set Offers
This set brings artists the ability to sketch in a light grey that is perfect for underdrawings.  With twelve pencils in the box, it is a great way to practice these sketches without worrying about supplies.
Pros
Includes 12 9H graded pencils

Designed so that the lead does not break during the sharpening process
Cons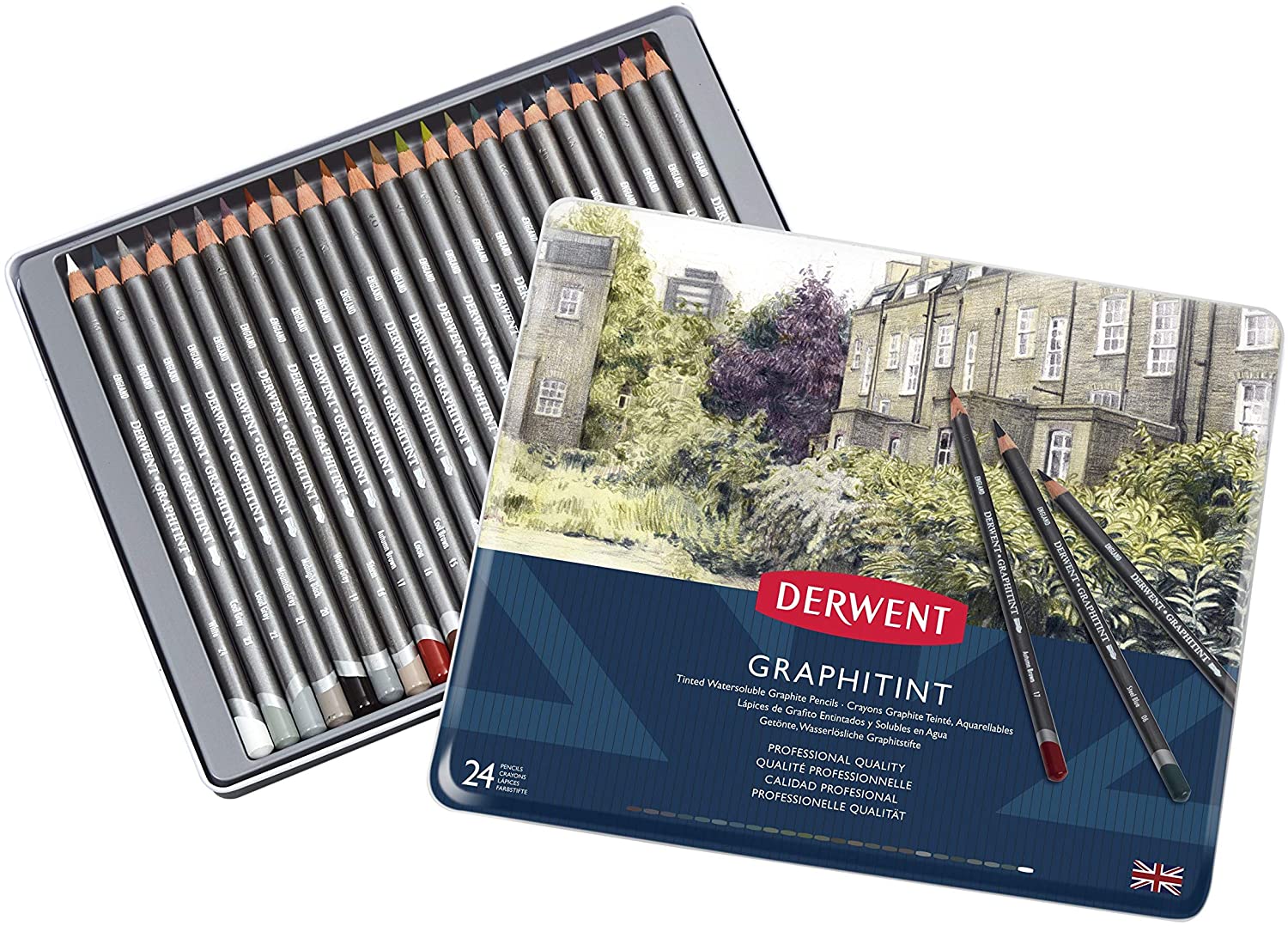 What This Set Offers
With this set, artists are able to blend and color their sketches with a smooth and soft pencil.  These pencils are designed for delicate projects where color needs to be soft or blended well.
Pros
Comes in an organizing tin

Great reviews and ratings

Includes 24 pencils in a variety of colors

Designed to be mixed with water to create more vibrant color
Cons
Expensive

Colors do not appear on paper the same as they appear on the pencil so a test sheet should be prepared before sketching begins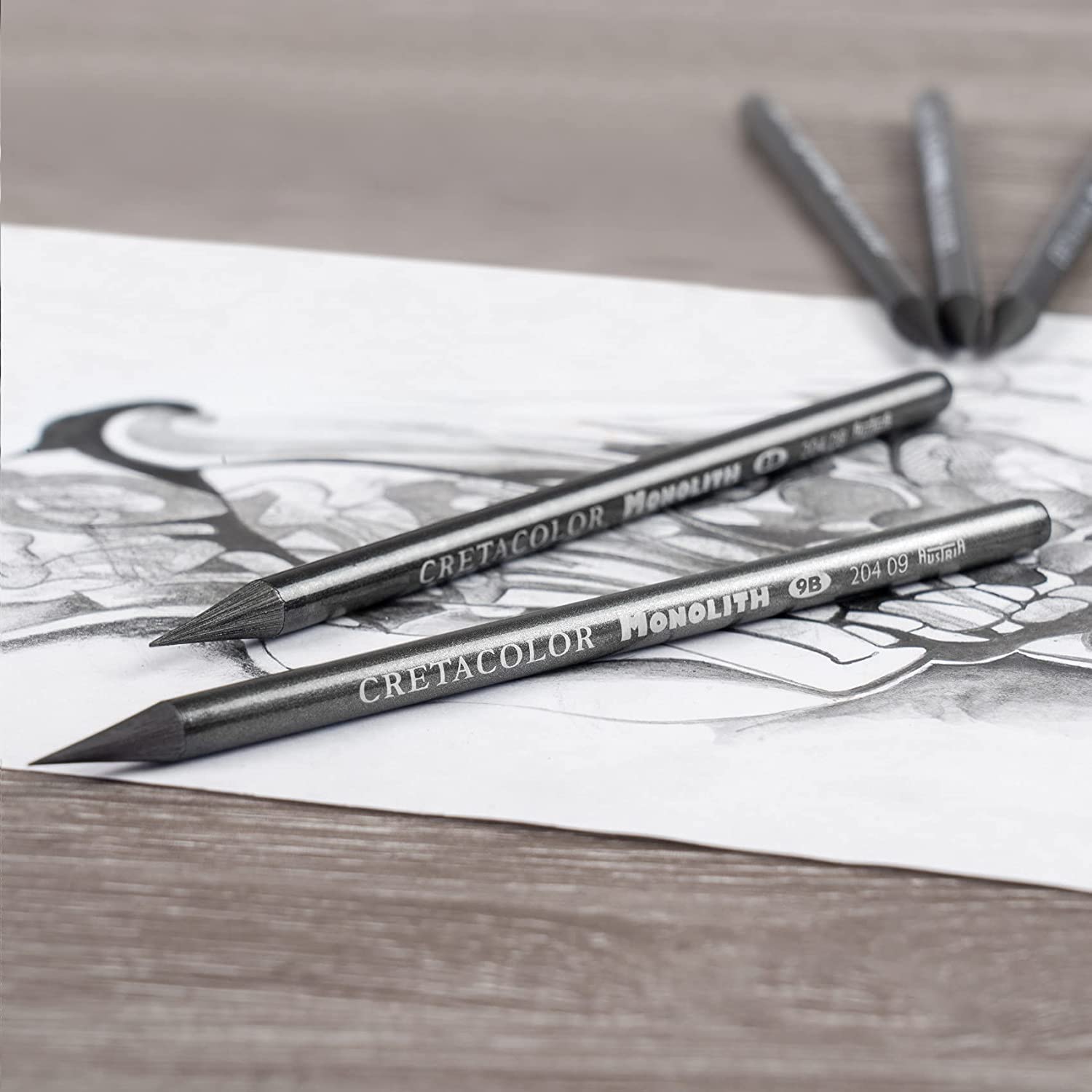 What This Set Offers
This is a set of one pencil that is built without wood surrounding the graphite.  With this design, artists are free to use every part of the pencil and create sketches with interesting shapes and shades.
Pros
Mess free

Designed for any pencil sharpener

Designed to blend well
Cons
Breaks easily

Only one pencil in the set
FAQs
Question: What is the Best Way to Sharpen a Drawing Pencil?
nswer: When it comes to drawing pencils, there are three main styles of pencil tips that artists use.  Each of these has their pros and their cons and each artist must decide for themselves which type they need for their artwork, but let's discuss the basic points of each so that you can understand why you would choose one over the other.
Chisel Pencil Point
This type of point must be created with a knife.  It is an excellent shape for soft pencils or when you are sketching large flat lines, sharp edges, or need a calligraphy style.
Needle Pencil Point
This point is created by cutting away the wood surrounding the lead with a knife and sandpapering it down so that there is a long pointed piece of lead at the end.  With this point, artists are free to work over detailed sketches where a fine point is necessary.
Standard Pencil Point
This is a conical point that most pencils are sharpened into for writing and even for sketching.  It is better to use this type of point with harder pencils since soft pencil lead is easier to break in this shape.
As noted above, there are three different tools required to sharpen a drawing pencil properly.  These tools are a traditional pencil sharpener, a sharpening knife, and sandpaper.
Question: What is a Wax Bloom?
Answer: This is the white, gray, or cloudy, layer that appears on colored pencil sketches over time.  It is mostly brought on by humidity.  Artists try to avoid this by wiping their colored pencil sketches with a clean cotton cloth after they have finished, but even this doesn't guarantee there will never be wax bloom on their artwork.  The best way to prevent wax bloom is simply to avoid pencils made with wax.
Question: What is the History of Pencils?
Answer: Graphite pencils exploded in popularity when a huge deposit of graphite was found in the UK back in the 16 th century.  Originally, it was supposed that this deposit was lead so many people, even today, presume pencils are made of lead and still refer to the inner core of a pencil as such.
Two systems of grading or rating pencil hardness and blackness began in the 20 th century when more artists than ever were beginning to experiment and discuss the disadvantages and the benefits of certain pencils.  The most common system is the one referenced in this article that refers to pencils in terms of hardness and blackness or H and B.  The second system is one that rates pencils from #1 to #4 and was famously used by the father of Henry David Thoreau.
In Conclusion
Finding a drawing pencil is not an extremely difficult process; in fact, it can actually be fun to experiment with different pencils to discover how they can best be used.  But, it is always nice to begin a shopping process with a little information on what to look for and how to find something.  My hope is that this article has provided you with the tips and the information you need to find the best drawing pencil for your upcoming sketches.
If you have any other queries about craft products, be sure to check out all our guides and informative articles at the Craft & Stitch website.  We cover topics ranging from yarn art to sewing to glue and much, much more.  If you have a question about a craft, we mostly likely have an answer.  Happy crafting!
Further Read:
Research Citations