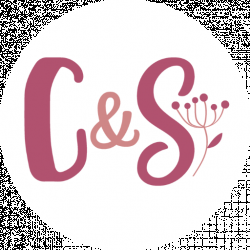 Latest posts by Craft 'n Stitch Team
(see all)
Embroidery is one of the most amazing pastimes. You can create amazing products and even improve existing ones. Because of this, embroidery is also a great business or side hustle idea! Why is embroidery so great? It's not only a beautiful way to add patterns and designs to clothing and accessories, but embroidery is an interesting skill. Did you know the average embroidery machine can create 7,500 stitches in one square inch!
While we can marvel at the amazing modern technology that embroidery machines provide, it's still important to choose the best device. This is especially true if you own an embroidery business — you'll need the best embroidery machine for the best quality creations. Here's how to find one.
Embroidery Machine Buying Guide
Know the Items You're Embroidering
Embroidery is a great skill because you can apply these techniques to a wide variety of clothes and accessories. Many professional embroiderers have a specialty. If this sounds like you, you'll need to consider the products you embroider when choosing a machine.
Let's say you embroider hats. Many hats are made of stiff materials and have awkward angles. The average embroidery machine won't be able to work with hats. That's because most embroidery machines are designed to work on flat garments and/or certain fabrics.
Hoop Size
As a professional embroiderer, you're likely working on complex designs. If that's the case, you need a machine for a larger hoop. The key is to find an embroidery machine in your price range that has the biggest hoop size.
But if you're just getting started, you can get away with a machine with a smaller hoop size. Embroidery machines with smaller hoop sizes are typically cheaper.
LCD Screen Size
Screen sizes vary on all embroidery machines. The screen size you need depends on certain factors such as your eyesight.
Larger screen sizes make it easier to place designs where they need to be. However, machines with larger screens are typically more expensive. Cheaper embroidery machines usually have smaller screens, but they're usually difficult to work with.
Connectivity
Modern embroidery machines offer many connectivity benefits to streamline your designs. This is essential if a client has a complex design. They can send you an image of the design and you can program it into the machine.
For example, the embroidery machine you buy may include a USB port. You'll be able to insert a hard drive or thumb drive and import the design you want to make. Others may have an SD card socket to connect your embroidery machine to your PC.
Servicing
If your embroidery machine has any issues, this could cost you business. That's why servicing is a key factor when finding an embroidery machine.
First, always know the warranty with your machine. Find a machine that offers a long warranty. It's worth it to pay for an extra warranty if the option is available.
If this fails, find a repair or servicing shop in town. These experts must be properly licensed and trained. Your embroidery machine brand may offer a database of certified repair professionals in your area.
What if the professional needs to hold your machine for long periods? To prevent disrupting business, it's best to have a back-up embroidery machine.
Number of Needles and Stitches Per Minute
If your embroidery machine has more needles and can make more stitches per minute, you'll finish your projects quicker. This way, you can make more customers happy and even fit more projects into your schedule.
These advanced embroidery machines offer more benefits. Multi-needle machines can switch out colors quicker, so you can create multi-color pieces without changing them manually.
The number of stitches per minute depends on the speed of the machine. The faster the machine, the more stitches it can make in a short timeframe. These machines often have multi-speed options.
The Best Embroidery Machines for a Home Business
Now that you know what to look for in an embroidery machine, it's time to go shopping! But before you start looking yourself, take a look at our recommendations.
Singer Futura XL-580 Sewing and Embroidery Machine
Singer is one of the most trusted names in sewing and also embroidery. That's why there's no surprise they top the list, specifically with the Futura XL-580. While this is a better option for new embroidery businesses, this machine offers some impressive features at an affordable price. It comes with a large hoop as well as multi-hooping capabilities.
There's also an endless hoop, so you can put more detail on the borders. You also get multi-speed control and a foot lifter.
The Singer Futura XL-580 features 215 stitches, 250 designs, 20 fonts, and three extra hoops. They also include Hyperfont and AutoPunch software where you can convert your own fonts and images. There are six LED lights to improve visibility.
Pros
Included software
Affordable
Great features
Quality performance
Cons
It may be more complex for a beginner and not as advanced for a professional
No LCD screen
Some issues have been reported, such as with the power supply.
Janome MB-4S Four Needle Embroidery Machine
If you're truly looking for a professional embroidery machine and have the money to spend, you should choose Janome's MB-45. While it's a machine for a home business, it has many commercial capabilities. The machine has four needles, which means you can work on more than one project at the same time.
There are six large hoops for more embroidery options. The machine can produce 880 stitches per minute, which is impressive for a home-based embroidery machine.
This machine also offers connectivity benefits. You can import your designs via software and a USB port. The machine also has an LCD screen that's large enough for those with visibility issues.
Pros
4-needles for more projects
Six large hoops
880 stitches per minute
Software and USB connectivity
Can be used on challenging surfaces, such as stiff hats
Cons
Large and heavy, it needs its own space with a solid surface
Expensive and may be out of the budget for a brand new business
Complicated to use
Brother PE770 Embroidery Machine
Are you starting a new business that only focuses on embroidery? If so, choose the Brother PE770 Embroidery Machine. This embroidery-only device is affordable and offers many benefits. This includes six fonts, 136 built-in designs, and a USB port.
This machine also has benefits that set it apart from other affordable embroidery machines. For example, this machine has a great-sized LCD screen that enables rotating, mirror imaging, and size edits.
Some other benefits include a large hoop, automatic thread cutter, and can make 650 stitches per minute.
Pros
Inexpensive but reliable, perfect for beginners
More functionality for intermediate users and growing businesses
Cons
Thread changes slow down operations
The embroidery area has its limits
Can't embroider hats, stiff fabrics, and anything that isn't flat
Janome Horizon Memory Craft 1200 Embroidery and Sewing Machine
Because of its advanced functionality and large size, this machine is only recommended for larger embroidery businesses. It has a 15-inch long surface that's ideal for more advanced projects. But that's one of the few disadvantages of this machine.
The Memory Craft 1200 offers more functionality compared to the average machine, such as the ability to embroider multiple layers of fabric.
This machine also has other essential components, such as PC connectivity and a touchscreen display. The sewing functions make it possible to not only sew but also quilt on this device.
Pros
Large hoop size
Can work on just about any type of fabric and even multiple layers
PC connectivity and full-color LCD touchscreen
Cons
Only contains a single needle
Only has manual thread change functioning
LCD touchscreen may be complex for some users
Janome MB-7 Embroidery Machine
Janome has made quite a few appearances on this list, and for good reason. This is a multi-needle embroidery machine, perfect for thriving businesses with multiple projects. There's also an extra-large bobbin and dedicated bobbin winding motor.
It offers 10 monogram fonts and you can monogram 2-3 letters. You can also embroider difficult surfaces, such as hats. The machine comes with 50 built-in and unique designs. It also comes with a USB port to easily import custom designs.
You'll also get manual tension control plus an auto thread-cutter. The needle works at a speed of 800 SPM and other professional features.
With these impressive features aside, the machine is small enough to use on just about any surface. It's 9.4 x 7.9 inches, smaller than many similar advanced embroidery machines. While it's a bit on the pricier side, the money will be well spent on your business.
Pros
Compatible with multiple file formats
10 built-in monogram fonts
USB port
Multi-needle setup that's easy to use
Large hoop for multiple projects
Cons
The open bobbin is challenging to operate
Expensive
Janome Memory Craft 14000 Sewing and Embroidery Machine
The Memory Craft 14000 is best for professional embroiderers with a thriving business. That's because many of the features offer seamless operations and workloads. A step up from the other Memory Craft model we mentioned, the 14000 has a heavy-duty motor and is jammed packed with features. The machine offers PC connectivity for advanced embroidery and designing.
The machine boasts 1,000 stitches per minute, tension control, and automatic needle threading. There are 11 monogram fonts, including European characters. There are 13 one-step buttonholes and 400 built-in stitches. It comes with an extra-large hoop size and an automatic feed to support advanced projects.
There's one major downside. Because of the advanced features, it does come with a learning curve. But the machine does include a manual and instructional DVD to help you learn how to use the machine.
Pros
Extra large hoop size of 9.1" x 11.8"
Full color LCD touchscreen
LED lighting for more visibility
3-letter monograms with 11 font options
Cons
Single needle
Complex machine, especially the LCD screen
FAQs
Question: How Do You Start an Embroidery Business at Home?
Answer: Starting an embroidery business requires certain steps. These include:
• Know your target market, especially if you plan on primarily selling online vs. your local area
• Keep up with the current embroidery market and know what's in demand
• Invest in embroidery equipment, software, etc.
• Promote and advertise your business
• Once you get big, find suppliers to sell your products
Question: Is the Embroidery Business Profitable?
Answer: The embroidery business is worth $848 million. This makes the embroidery business very profitable. You can easily start your business in your home. While gaining customers is the challenging part, this is a great industry for those in demand for custom work.
Another benefit of starting an embroidery business is it's affordable. Other than the machine and simple materials (fabric, thread, etc.), there aren't many investments. This means you keep overhead low while increasing revenue.
Question: How Should I Price My Embroidery Jobs?
Answer: There are many ways to price an embroidery job, but many professionals charge my stitch count. The more stitches, the more expensive the project will be. Charges vary from 50 cents to $4 per 1,000 stitches.
Pricing may not be as simple. You may want to look at the overall complexity of each design while taking your ROI into consideration.
Question: What Embroidery Items Sell the Best?
Answer: As of now, these embroidered items are the most in-demand:
• Shirts, specifically polos
• Totes
• Bathrobes
• Button-ups
• Towels
• Hats
Question: How Can Beginners Start Embroidering?
Answer: Fortunately, embroidering with a machine can be easy to figure out. While you should go for a simpler machine made for beginners, most machines include manuals and instructions to ease the learning curve.
However, most embroiderers should also learn how to embroider by hand. This guide breaks down the necessary steps by different materials needed and the various types of knots.
Question: What Is the General Price of an Advanced Embroidery Machine?
Answer: If your business is thriving and you need to invest in a better machine, expect to spend a pretty penny. Top-of-the-line machines can cost as much as $20,000. Compared to the average price of $600 for a basic model, that's a very steep difference.
The Best Embroidery Machines for a Home-Based Business: Start Today!
Whether you're just starting an embroidery business or have been in business for a long time, choosing the best embroidery machine is integral for your success. Take a look at these different machines we recommend and choose the best one for you!
What if you're brand new to embroidery? Are you wondering if embroidery or cross stitching is better for you? We compare both crafts to see which one is the best to pursue.