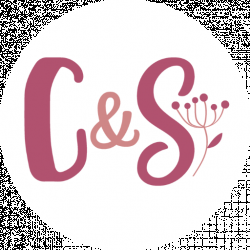 Latest posts by Craft 'n Stitch Team
(see all)
The Brother SE400 is a versatile machine that works for both sewing and embroidering. It's a jack of all trades if you ask me. Although it can be a tad expensive, this product is very easy to use. This combo machine is made by Brother which is a reputable and trusted sewing brand.
The company produces and markets a wide range of products suitable for both beginners and more experienced people, and, most of these tools can be bought at pretty affordable prices. Brother SE400 is a best seller on Amazon but you'll discover more about it in the following sections.
Brother SE400 Review – What Are the Main Features of This Machine?
Here's a brief list of the main features of this sewing and embroidery machine:
The sewing is done with a computerized system;
It has 70 different built-in designs;
It comes with 67 built-in stitches;
There's a back-lit LCD display;
The machine features 5 lettering fonts;
There are a need threader and a thread cutter, both of which are automatic functions;
It has a free-arm design;
You can import patterns from iBroidery.com into the sewing machine.
As you can see, the Brother SE400 is full of high-end features. That would explain the reason why this product is so highly rated as one of the best sewing and embroidery machine for home use. I have tested this model myself because I wanted to see how it works and closely examine its amazing features.
Sewing Performance
This machine did well in terms of sewing abilities. I've tested the quality of many of its features, including its scallop, zigzags, straight stitches, etc. I even noticed the way this product helps the user attach a zipper to a piece of clothing with its specialized presser foot.
For the sake of this review, I've used the machine with various types of fabric to see if the stitches are consistent regardless of what material I use. I was pleasantly surprised to see that the stitches didn't unravel in any of the situations I've created with this machine.
They were also aesthetically pleasing and layered evenly across the material. However, I noticed a few minor drawbacks when it comes to long straight stitches as well as the zigzags. The bobbing thread remained narrower compared to the top one and this led to a loss of stretchiness in the stitch.
This mostly happened when I used two fabrics that are most elastic: the jersey knit and the woven cotton. Overall, this sewing machine performed above average.
Easy Design Features Mixed with a Spacious Work Area
Unfortunately, not many computerized combo machines are highly functional. Most of them have a tiny workspace that's not large enough to allow users to finish more complex projects without too much effort. The machine I'm reviewing today, however, seems to be different.
You will be able to see the embroidery at all times, as it occurs, due to the machine's workspace that's brightly lit. The embroidery area has a squared shape that measures 4×4 inches. This allows you to create complex shapes that you can later sew together.
Ease of Use
The Brother SE400 is a sewing machine that's very easy to use. According to people who have used more than one single sewing machine, this particular brand and model quite easy to use. In fact, using this product is both intuitive and clear due to its illuminated workspace, its thread cutter type, and all the other features and adjustments this machine comes with.
This combo machine has numerous functions and features so you must assume it doesn't have clear user instructions. Well, it's true that there isn't a list of comprehensive guidelines to include every single adjustment but I was able to find directions that cover all the machine's basic functions.
You may have to consult the manual once in a while or every time you're about to navigate through the menus that appear on the touchscreen.
Although most users are happy with how much light this machine provides on the workspace, some say that they could've used supplemental light sources. The Brother SE400 is a complex machine. Therefore, compared to similar yet simpler models, this one can make you a little confused when you must select your desired stitches because it requires you to navigate through its menu.
Two things I love about this machine both of which make it easier to use are automatic sewing and automatic thread cutter.
iBroidery.Com Integration
Selecting a pattern or a certain design when you do embroidery takes a lot of time if you do it manually. After you choose the pattern you must start recreating it by hand which isn't very convenient. Let me make myself clear: I love hand embroidery as much as the next gal but it's a time-consuming activity.
With this machine, you will have built-in embroidery patterns that are computerized. So, you will be able to select them very quickly. Moreover, the integration with iBroidery.com allows you to purchase numerous other designs once you get bored with the ones that already exist in the tool's menu.
These designs are affordable and they can only be purchased by those who use a Brother sewing and embroidery machine. You will be amazed by their outstanding selection of patterns. This may be a more advanced tool but it's also suitable for beginners due to the fact that has many computerized functionalities.
Ease of Setup
This is a very sophisticated combo machine. Some might even consider it a tad complicated but it really is easy to use and its setup is also simple. Believe me, you don't want to settle for a cheap yet hard to setup machine because it will act as a deterrent of your will and motivation to take new projects.
The SE400 model comes with numbered locations all the way through the route where you must use the needle to pull the thread before pulling a lever. If your dexterity isn't excellent, then this machine should definitely be a choice to consider.
Easy Design of Its LCD Display
One of the best and most appealing features of this sewing machine is its LCD display. Most of the action will be featured there. This sensitive touchscreen is the central hub for every design option or stitch that you want to create with this machine. From here, you can select your desired patterns, stitches, and other features.
There are no less than 67 different stitches to choose from. Those will help you finish advanced and complex sewing projects without sacrificing precision. When it comes to embroidery, you can choose from 70 available pattern designs. It's incredible how many cute options there are that will enable you to customize almost any of your projects.
A small diagram placed on the machine's right side shows you each available stitch. To choose a specific embroidery pattern you must scroll through all the tool's designs. There are also 5 fonts that you can use to create monogramming projects.
You can select any of the elements mentioned above using your finger but the manufacturer came with a brilliant idea of using a tap pen. This way, the selection will be done easier and you won't leave any smudges on the LCD screen.
Value
This sewing machine isn't cheap but it does offer great value for the money, especially if you want to complete both sewing and embroidery projects. If you were to purchase two different machines, one for sewing and another one for embroidery, you would probably spend between $800 and $1,000. So, it is much more convenient to buy this combo Brother SE400 machine.
Warranty Policy
If you decide to buy this model, you will also receive an impressive warranty of 25 years. Many other similar brands provide only limited warranties. Besides the machine itself, this warranty also covers the needles, the light bulbs, and all the other accessories.
On the other hand, the warranty doesn't include parts that are required to be replaced quite frequently such as the needle plate and the bobbin case.
Pros and Cons of the Brother SE400 Machine
Here are the most important pros and cons of the sewing product I'm reviewing today.
Advantages
The work area is large and spacious;
This machine comes with an automatic threading functionality;
You can import new designs and patterns from your computer;
The sewing speed is adjustable;
It comes with a more than decent warranty;
It is a highly versatile and easy to use machine;
This product is pretty affordable, especially if you think about its 25-year warranty.
Disadvantages
The LCD screen is black and white; it isn't colored;
Occasionally, the needle might break easily;
You cannot adjust the foot pressure;
If you want more patterns and designs, you will have to pay for them;
It can be a tad tricky to create small designs using this machine.
Brother SE400 Review – Main Alternatives
Here are some other options that you should consider when it comes to sewing and embroidery machines.
Brother CS6000i
This is a great quality machine that's marketed at a pretty affordable price. It is one of the best choices for beginners because it is easy to use. Actually, there's no learning curve. It works well with both thick and thin fabrics. You have a lot of stitching options to choose from.
The Brother CS6000i comes with numerous useful and interesting accessories as well as a detailed manual. However, its foot pedal can be a tad sensitive, and threading the bobbing could be a little tricky.
Brother PE500
The Brother PE500 is an embroidery machine that's very similar to the SE400 model that I've reviewed today. It can also be connected to a computer in order to import new designs. This tool comes with numerous accessories like its very useful embroidery starter kit.
You can start embroidering as soon as you take this tool out of its box because the setup process is very easy. There's a touchscreen LCD display where you can choose from 5 different lettering fonts.
Singer 9960 Quantum Stylist
This Singer 9960 computerized sewing machine works great for beginners as well as more experienced users. It is a highly versatile sewing tool with many interesting built-in features. One of its main advantages is given by the machine's good LED lights that help you see the workspace much clearer.
With this Singer sewing machine, you will be able to create very accurate straight stitches. On the other hand, some users consider that the manufacturer could improve the product's monogramming functionality.
Bernina 740 Sewing Machine
The Bernina 740 sewing machine enables users to work on larger sewing projects. It is the ideal choice for simple tasks such as inserting zippers. It is a good heavy-duty tool. It features a long free-arm which means you will have a lot of space to complete more complex sewing activities.
Moreover, you will have full control over the way you want the stitches to appear, regardless of whether or not you're changing the position of the needle, or any other adjustment such as speed, length, and width.
FAQs
Question: Is Brother SE600 Better than SE400?
Answer: Both sewing machines are good and durable. They have numerous functionalities and many similarities. Still, there are also a few things that differentiate these two models. Both tools feature USB connectivity but each one of them has a different way to connect.
The model I've reviewed today, the SE400, requires a USB cable to connect to a computer, whereas the SE600 model can connect directly to a USB device.
Question: Does the Brother SE400 Sewing Machine Come with Software?
Answer: Yes, this machine has basic software that's necessary to enable the computer to communicate with the sewing tool. It isn't a complex program; it's just a simple one with only one purpose – the one I've just mentioned.
Question: What Are the Format Types Used by the Brother SE400 Machine?
Answer: This particular sewing and embroidery machine can read and interpret data and information that comes from two types of format files: DTS and PES.
Brother SE400 Review – Bottom Line
Modern technology changes many if not all aspects of our lives and that's wonderful as long as it saves us time and helps us become more productive. Those who love sewing are also included in the aforementioned category due to computerized machines such as Brother SE400.
This machine is worthy of your consideration because it will last for a long time and it is highly versatile. It has so many amazing features. There are a lot of controls so the learning curve might not be as short as you wish but you'll eventually get the hang of it.
For more Brother sewing machine reviews and guides check the links below: