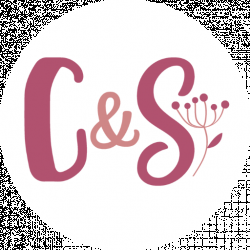 Latest posts by Craft 'n Stitch Team
(see all)
Perhaps you read the story about the woman who taught herself to sew by watching YouTube tutorials, and then, quickly proceeded to become a celebrity dress designer making millions. Perhaps this is something you want to attempt.
Well, first off, you are going to need a sewing machine. Fortunately, you don't have to spend a ton of money to get a really nice model. Some of the best crafting tools are not always the most expensive on the shelf. So, if you are really serious about starting a sewing business, let's help you find an excellent sewing machine to get you going.
There's Nobody Like a Brother
Brother Industries, Ltd. has its roots in Nagoya, Japan. It began in 1908 as the Yasui Sewing Machine Co. and changed its name to its current moniker in 1962.
This company dabbles in all things mechanical and electronic and creative. Remember all those Brother printers, typewriters, and label makers from decades gone by? Or, maybe you're more familiar with their karaoke machines.
Needless to say, this company has been around quite some time and knows how to build a solid and successful machine. Why not try one of their most recent innovations, the Brother XR3140 Computerized Sewing Machine, for your entrepreneurial activities?
If you still need a little more information before you purchase this tool, don't worry. We are going to make a thorough examination of this machine. Once we have completed our investigation you will know what this machine is designed to do, what its pros and cons are, and whether or not it is the best sewing machine for you.
We've Got What You Need
Selecting a tool for your business or hobby is a serious decision. You need to know what you need and you need to be sure you are getting what you need.
So, what do you need to know when you need a sewing machine?
Your Budget
Be sure you have set a budget for yourself so you don't get taken in by fancy but unnecessary gadgets.
Your Favorite Stitches
Choose a machine that includes the type of stitches that you will use the most. You don't need to have the machine that has all the stitches ever invented, you just need the machine with the stitches you use. If you are brand new to sewing, look for these basic stitches.
Your Preferred Features
Sewing machines are designed with special key features that make the sewing process fun and easier. When you select your new sewing machine, be sure to find a model that has your preferred features. Below are a few examples of what to look for.
Needle Threader: Modern sewing machines are either designed with a fully automatic needle threader or a semi-automatic needle threader. Your budget may determine which of these you will get since most automatic needle threaders are built into high-end machines.
Needle Up/Down: With this feature, you can put the needle in the position that is most convenient for working on your project.
Speed Control: A feature like this is absolutely necessary for beginners. You will certainly want to be able to control how fast or slow the machines sews.
Adjustable Needle Positioning: This feature allows you to move the needle left and right. Usually, this is used for sewing on zippers.
Lighting: Be sure you find a model that has good lighting so you can clearly see what you are doing. Not only will this keep your project looking great, but it will also help keep your fingers safe.
Feet: This is an important feature to consider when purchasing a sewing machine. While the machine may not come with a selection of feet included, be sure the model fits different types.
Your Approved Level of Technology
Sewing machines can be simple or they can be highly complex crafting tools. You know yourself best, so you should be able to decide whether you want a basic mechanical machine or an intricate computerized machine.
Mechanical Machines are easier to learn, easier to operate, and easier to maintain. They are also cheaper.
Computerized Machines take time to learn well, but they provide accurate stitching every time.
A third option is the Electronic Sewing Machine. Think of it as a hybrid of the mechanical and the computerized machines. It meshes a computer screen alongside a fully mechanical machine.
The Ins and Outs of the Brother XR3140
This particular model of the sewing machine is perfect for new or intermediate sewers. Its price range is reasonable. It is perfect for sewing with light to medium thick fabric. A machine like this will be perfect to learn on and perfect to begin an entrepreneurial pursuit.
Key Features
LCD display panel allows users to review settings even with little lighting
LED light allows users to clearly see the needle, thread, and area where they are sewing
The 140 built-in stitches allow users to select the best stitch for their project
The 8-one-step auto-size buttonhole feature allows users to create buttonholes with relative ease
The 55 alphanumeric characters installed in the machine allow users to sew letters and numbers onto their projects
Pros
Comes with an automatic threading system
Contains a one-click stitch selector
Designed with a sewing speed control
Designed with a drop-in top bobbin feature
Comes with 9 types of sewing feet
Comes with a detachable wide table
Cons
Does not sew well with thick fabrics or multiple layers
Expert sewer may not consider it a useful tool
Does not work for advanced sewing or quilting techniques
Conclusion
If you want a sewing machine that is just plain simple, but with a few flashy features, this model by Brother Industries, Ltd. is perfect. It will work well for both quilting and fashioning clothes. It will also make learning this new craft a breeze.
But, if you still need a little more convincing, keep reading. We're going to move to the competition next. Once you see how these machines fairs compared to others, you'll be able to decide what model is best for you.
Vie for Competition
With so many brands and models of sewing machines on the market, it can be incredibly difficult to decide which one to purchase. Competition is rife and technology is driven by it. To help with the process of finding the ideal sewing machine, it is recommended that the competition be given a chance to defend itself. So, let's look at a few similar machines to help you decide which one suits you best.
SINGER MX231 Sewing Machine
This tiny sewing machine is portable and powerful. It will provide new and intermediate sewers with all the features they need to create beautiful fabric projects.
Pros
1-Step buttonhole creator
Automatic needle threader
97 built-in stitches
Free Arm for sleeves, cuffs, and hems
Easy to load bobbin
Adjustable Presser foot
Works well with heavy fabrics
Cons
Does not come with a manual
Some users have stated that the thread balls up easily
Janome 5812 Sewing Machine
If you don't need anything complicated or fancy, this is the sewing machine for you. It has all the basic features you need to start sewing but without a high-grade learning curve.
Pros
4-step any size buttonholes
Drop-in bobbin
Free Arm for sleeves, cuffs, and hems
Handles heavy and thick fabric very well
Simple to learn and to use
Includes a detailed instruction manual
Light-weight design
Reasonable price
Cons
It is a very basic machine with few features
No needle up or down feature
Some users have complained that it is a noisy machine
The material does not always feed through it well
The sewing light is dim
JUKI HZL-27Z Sewing Machine
This is another machine meant to compete with the Brother models. While it is compact and lightweight, it is also a very sturdy option.
Pros
Runs quietly
Works well on thick materials
The foot can be raised to work on thicker materials
Includes an easy-to-understand operating manual
Built-in 22 stitches
Free Arm for sleeves, cuffs, and hems
Easy stitch change dial
Automatic needle threader
LED light above the work area
Drop-in bobbin
Cons
Does not contain a computer interface
Setting it up takes some time
Getting used to its unique functions takes some time
FAQs
Question: How Can You Learn to Sew?
Answer: Well, we already know that YouTube can be the main source for some of the best crafting tutorials, but there are other avenues to take.
• Try learning to sew by reading a book on the subject.
• If you know someone who sews, ask them to teach you.
• Take a class at a local hobby store, community center, or college.
• Whatever method you choose to try, just get out there and have fun.
Question: How Can You Build a Sewing Business?
Answer: Once you have learned the basics of sewing and know that this something you enjoy and are good at, you could build a business out of it. Let's break this down into smaller steps.
• Talk to people you know who own home businesses or craft-centered businesses. Ask them good questions. Let them ask you questions, and be honest with them and yourself when you answer.
Find your target market. Remember, they may not be your friends and acquaintances, but they are out there.
• Create a selling point. Open an online shop or a brick-and-mortar shop. Decide which is best for you and your target market.
• Invest in your business. Buy the tools and resources you need to make the most of your creative endeavor.
Market your business like crazy. Start a blog, a YouTube channel, engage on social media, and reach out to your local community.
Question: How Do You Fix a Sewing Machine?
Answer:
• Check the internet for solutions to common sewing machine problems.
• Contact the machine manufacturer for help.
• Reach out to a local sewing machine repair shop.
Question: Where Should You Buy a Sewing Machine?
Answer: You can purchase a sewing machine from several different sources. They each have their pros and cons, so just be aware of those before handing over your cash.
• Online: Sewing machines can be purchased at online stores such as Amazon or Overstock. These places provide a large selection of brands and models. They also provide customer reviews and can answer a lot of questions about a particular machine. If you don't feel comfortable purchasing a sewing machine from an online store, you can at least use the customer review section to learn whether or not the machine is worth purchasing.
• Direct from the Manufacturer: Most sewing machine companies offer customers the ability to purchase directly from them. This can be great if you want to ask them any questions about the product they designed and made. Also, they may sometimes they may offer a special warranty if you purchase from them.
• Locally: Purchasing a sewing machine locally can actually be the easiest and the best way to do so. Unfortunately, this is only true if the store's employees are familiar with the machines and have the time to spend asking and answering questions. It is worth the effort to find a local sewing machine store that can be your point of contact for purchases, repairs, and questions.
• Used: It is possible to purchase a used sewing machine. This can be done at garage sales, auctions, or between friends. Just make sure the machine is what you want and that you will be able to figure out how to use and repair it easily. Purchasing a used machine is another reason why it is such a good idea for crafters who sew to be connected with a local sewing machine shop.
Concluding Thoughts
It really is inspiring to hear a story about someone who watched a YouTube tutorial and suddenly became successful in a new hobby. But, remember, this doesn't have to be your goal in order to get involved in sewing. You may want to sew because you love creating new and beautiful items.
You may want to learn how to sew because your grandma did and you want to feel close to her again. You may want to sew just because you want a more budget-friendly wardrobe.
Whatever your motivation is for sewing, remember that it is your business and it is yours to create. With that in mind, you will definitely be able to create all that you want with a Brother XR3140 sewing machine. And now, you know what to look for when you purchase it and where you should go to purchase it.
Hopefully, this article has inspired you to try something new or to get out the old sewing equipment that you haven't seen in decades. This could be your moment for a wonderful business venture or a creative and cathartic pastime. The choice is yours, now go embrace it.
For further read, check the links below: