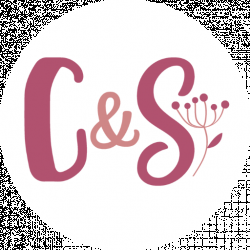 Latest posts by Craft 'n Stitch Team
(see all)
Glow in the dark paint has been around for over a century and has gained popularity over time as additions to costumes, paint projects, school projects, and even used as body decoration. Glow in the dark paint is as common as any other paint you might find in a craft store or online.
Modern glow-in-the-dark paint is most commonly made from phosphors, such as zinc sulfide. It's non-toxic which makes it popular for a variety of applications and use around children and pet, and if you happen to be looking for some, here are the best glow in the dark paint.
Considerations To Make
When choosing a type of paint to use it's important to ask yourself a few questions about what you want from the paint and how you are using the paint. The first is to decide against water-based paints or acrylic paint. Water-Based paint is made up of natural ingredients that dry quickly.
Any paint that is body-friendly is going to water-based and it is kid-friendly. The downside is that they are better for indoor use and don't do well in high humidity environments. Acrylic paint is made up of chemicals and tends to smell more.
However, they adhere better to different surfaces and are more temperament to temperature and humidity changes. These types of paints are perfect for outdoor or professional work.
Other considerations are glow strength, color variety, and longevity. Since glow-in-the-dark paint is charged with either indoor or outdoor light, it's important to pick something that has the right kind of glow for your project. The same can be said for longevity and color variety. When choosing an art product always keep its intended use in mind.
Top 10
Neon Nights – Best UV Body Paint!
Affordable
Easy to Remove
Color Variety
Neon Nights is a paint brand that is handcrafted in Germany and loved for its vibrancy, durability, and color selection. The body paint set comes with 8 colors that can be seen under UV or black light and have an intense glow. It's perfect for parties, raves, and concerts both inside and outside.
Neon Nights also offers UV all-purpose glow-in-the-dark paint that can be used on multiple different types of mediums and surfaces.
Tulip Glow In The Dark Paint- Best for Fabric
Budget-friendly
Puffy Paint
Easy Squeeze Bottle
Tulip Glow in the Dark Paint is a wonderful choice for a budget-friendly glow in the dark fabric paint. A set comes with either six or ten 3D paints that can be used in the daytime for a fun 3D paint effect and glow brightly at night. The paints are non-toxic, kid-friendly, and machine washable.
The paint is made to work well with a variety of different fabrics including t-shirt fabric, canvas, and even backpacks. It can also be used to make posters, used on glass and wood. Overall it's a great versatile fabric that goes that extra mile for fabric.
SpaceBeams- Overall Brightest
Glows all night
Short charge time
No color choice
Spacebeams glow in the dark paint comes in two colors, Bright Aqua or Aquarius and Bright Green or Aurora. With only two color choices this paint is definitely for someone who is looking for a very specific type of paint or has a pre-planned project in mind.
You can order SpaceBeams paint in two sizes and it can be used on a large variety of surfaces, as well as outside as long it is varnished over. Buying this paint also comes with access to SpaceBeams VIP stencil membership.
UV Glow- Runner Up Body and Face Paint!
Easily washable
Dries quickly
Small quantity
UV Glow is another great face and body paint, packaged within a tube for easy application. The set comes with six vibrant colors that dry quickly and wash off with water. These face and body paints are great for indoor clubbing and festivals.
The downside to these paints is that they glow under black light only and not under normal UV light. They also come in a very small quantity for the price, so I wouldn't consider them budget-friendly.
FolkArt- Best Phosphorescent Paint
Expensive
Creamy Texture
Made in the USA
FolkArt is a phosphorescent paint set that comes with four fun glows in the dark colors and four neon colors so you can make your art pop both during the daytime and at night. This set comes with a great texture that is easy to paint with unfortunately it doesn't have the strongest glow strength and you will need several layers in order to have an adequate glow.
The glow is rechargeable so even though you might need to use more it can last a long time. Unfortunately, this set is rather expensive so if you are looking for a budget-friendly this set to get you started this might not be it.
Art 'N Glow – Best for Professionals
Comes in ounces
Individual colors
Buy Individually
Art 'N Glow is a company that makes glow-in-the-dark paint, resin, and other fun art products for serious artists. I would view Art 'N Glow as a professional paint that is best for someone who is making art commissions or creating something that needs to look professional.
The paint has a strong long-lasting glow made from strontium aluminate. Art N' Glows paint comes in a variety of colors and they can all be purchased individually in a variety of sizes. This is great because you can get as much as you need.
The smallest amount comes in a one-ounce tube which is more than your average set gives you. The downside is that you do have to purchase each color separately and that cost can add up, however, you only need to purchase what you need and paint won't go to waste.
DecoArt- Versatile
Large Bottle
Only One Color
Useable on multiple Surfaces
Decoart Glow in the Dark Paint is your basic green glowing paint that is perfect for projects that just need some glow. While there are no fun colors here if you need something that is versatile and can work on multiple surfaces this is perfect for you. Packaged in a large 2-ounce bottle, this is perfect for large projects or multiple projects.
Midnight Glo – Made in the USA
Blacklight reactive only
Water-Based and Acrylic Sets
Large Color Variety
Midnight Glo is a US-based company that makes a variety of glow-in-the-dark paint. Currently, they have both a water-based and acrylic glow-in-the-dark set. The water-based can of course be used on the skin, as well, as a variety of other surfaces.
While the acrylic is perfect for use outside. Unfortunately, the paint only glows under black lights and can't be recharged. However, if you are attending a rave, concert, or festival this is perfect and will withstand sweat and light rain!
Glow Magic – Perfect for day and night Art
Handcrafted in Germany
Multiple Coats Needed
Neon effects show during the daylight
Glow Magic has a set of 8 glow in dark paints that are handcrafted in Germany. These paints are a perfect texture being neither too watery nor thick. They are long-lasting and come in 8 fun colors, they also have a strong pigment perfect for art that can be shown both during the day and at night.
The downside is that multiple coats are needed for the pigmentation to show during the day.
Blikable Glow- More for your money
Large Set
Kid-Friendly
Easily Chargeable.
Blikable Glow in the dark paint is a set of 9 phosphorescent acrylic puffy glow in the dark paints. These paints can be used on any surface that isn't skin and creates a puffy fun texture that is long-lasting and easily changeable.
Unlike many paints on this list, it glows without the need for blacklights which make it perfect for multiple types of art projects. The set also comes with a couple of brushes to get you started.
FAQs
Question: How long does the paint glow?
Answer: This will be dependent on the paint formula itself. Most glow-in-the-dark paints will glow for a couple of hours, similar to glow sticks. However, some paints are formulated to be rechargeable and can continue to glow for years with regular charges.
Question: Why do I need special body paint?
Answer: Some paint formulas, especially those made for acrylic purposes are harmful to the skin and can react. It's important to choose a type of paint that is meant to be used on the skin so you don't have a reaction to the chemicals in the paint. This is also important if you are letting kids use the paint.
Question: What can I do if the paint isn't glowing?
Answer: Always make sure that you have charged your paint according to manufacturer directions. Many paints need to be charged using a specific type of light like UV light. Some sets even come with a specific light for you to use.
Our Final Thoughts
There are many different glow-in-the-dark paints out there and this list only covers a few of them. It's hard to choose a favorite because different paints have different uses. If I had to choose a favorite water-based paint it would probably be Neon Nights because the paint is well trusted, used, and glows brilliantly.
For projects that require acrylic paint, I would likely choose tulip because again it is a trusted brand that is well used and the results are favorable.