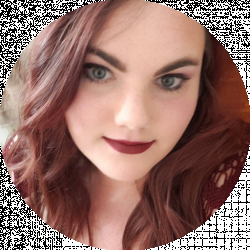 Latest posts by Miah Schmahl
(see all)
Choosing a specific type of paint for a project can be a daunting task. There are so many different kinds of paints, mediums, finishes, and processes it can be hard to figure out what you need for your specific project. When it comes down to choosing between a type of paint you need to consider the needs of your project.
For example: if you need paint that can stand up to children and pets you are going to want something that lasts longer and is easy to clean without coming off. If you are doing a project with kids or pets are around you most likely want something that is non-toxic and easy to clean spills without harsh chemicals.
Additionally, you need to consider where the project will be displayed or placed, the type of surface you are painting, and the versatility you need from your paint. Acrylic and enamel paint are two different types of paint that are easily found in hardware stores. Each type of paint has its pros and cons, as well, as normal usage.
Main Differences Between Enamel Paint vs Acrylic
The main differences between enamel paint vs acrylic paint are:
Enamel Paint has a strong odor, whereas Acrylic Paint does not.
Enamel Paint is generally oil-based, whereas Acrylic Paint is always water-based.
Enamel isn't safe around children or pets, whereas Acrylic Paint completely non-toxic
Enamel Paint dries to a glossy finish, whereas Acrylic Paint naturally dries to a matte finish.
Enamel Paint takes at least 24 hours to fully dry, whereas Acrylic Paint fully dries within 8 hours.
Enamel Paint
Glossy or Opaque Finish
Oil Based Or Water Based
Long-Lasting
Can be used on metal
Enamel Paint typically refers to oil-based paint that dries into a hard glossy or opaque finish, although in recent years that has been an influx of water-based enamel paint. The biggest plus when using enamel is just how tough it is and the amount of abuse it can withstand.
Oil-based enamel paint can stand up to even more abuse than water-based because oil-based paint is naturally very tough. This is great for walls, furniture, glass, wood, and even plastic.
It does emit a very noxious odor and it is extremely important to keep your work area well ventilated. It also takes around 24 to 48 hours for oil-based enamel paint to dry and cure properly.
Water-Based enamel paint is its own pros and cons as well, it can dry much more quickly than oil-based paint. Typically water-based enamel paint will dry within about eight hours. Additionally, it can be washed away easily with water, while oil-based enamel paint must be cleaned with paint thinner.
It also doesn't smell as much as oil-based paint does in general. It's a great choice if you are wanting long-lasting paint but also working with younger children.
Acrylic Paint
Non-toxic
Water-based
Drys Quickly
Low to No Odor
Acrylic-based paint is a water-based completely non-toxic paint that is made from pigment that is suspended in acrylic polymer emulsions along with other ingredients. This type of paint is completely safe to use around kids and pets which makes it a wonderful solution for the everyday crafter and why it is so popular.
While the paint is water-soluble and can generally come off things easily, it does become difficult to remove once it is dry, especially in thinner coats. Acrylic paint dries in an opaque manner with a matte finish. This enabled the paint to be painted over easily. If you wish for your acrylic paint to have a glossy varnish you must varnish it.
This can also help with the life of the paint as well. While acrylic paint can be tough to remove once dry it is capable of swelling when affected by moisture and humidity. This also means that acrylic painting is not the toughest paint that can be used and should be used for something that won't get a lot of hand use or be left in a small damp space.
Painting with acrylics is very versatile and easy to manipulate. You can change the appearance, flexibility, texture, and other characteristics by simply adding water or another acrylic medium.
Acrylic vs Enamel
Acrylic and Enamel paints have a number of differences, ranging from paint base to drying time and finish. So when choosing between the two different paints it is important to keep in mind the type of project you are doing, what you need from the paint, and who is involved in the project.
For example: If you are doing a paint project with children you will most likely want acrylic paint because it is non-toxic and easily washable with water. However, if you need paint that will last a long time you will most likely want an oil-based enamel paint. Here are some other instances where you might want to pick a specific paint:
If you need a matte finish use acrylic or if you need a glossy finish use Enamel.
Acrylic dries in about 4 to 8 hours, where enamel takes at least 24 hours to fully dry.
Enamel paint is more resistant and lasts longer, it also does not fade.
Acrylic paint is more eco-friendly, while enamel paint emits more carbon-based chemicals.
Acrylic paint shows brush marks, where enamel paint does not.
Enamel tends to turn yellow over time while acrylic paint will retain its color easily
Typically when painting a house enamel will be used on the outside, while acrylic will be used on the inside.
Acrylic is a popular choice with model makers because it is easy to thin and non-toxic.
Both paints have different uses and different applications. One is not better than the other, instead, you need to use the type of paint that is best for your project and surface. In general, I would say enamel paint is great for things that need to be long-lasting and protective.
However, it is not the most eco-friendly option and takes a while to dry. Acrylic paint is non-toxic and completely eco-friendly, while also drying quickly. However, it is not as durable as enamel paint and it's hard to get a smooth surface.
Best Acrylic Paints
Liquitex
Liquitex is a number one brand in acrylic paint and has been around since 1955. Liquitex was created by Henry Levison who ran a company called Permanent Pigments that mixed artist oil colors together. He loved to experiment with new formulas for paint and eventually created an acrylic gesso that he dubbed Liquitex.
This was one of the first water-based acrylics available in the world. Now Liquitex carries a variety of products including heavy body and soft body acrylic, spray paint, acrylic marker, and acrylic ink.
Winsor and Newton
Winsor and Newton are another well-known and loved art brand. Founded by William Winsor and Henry Newton in 1832 the brand is based in London and makes a wide variety of art products, including all types of paint, brushes, canvases, paper, and even markers.
Winsor and Newton carry two types of acrylic paint. Professional acrylic comes in 76 colors, has no color shift when drying, and allows you to spend more time with the details before it dries. Galeria acrylic is a lower cost but still dependable paint. It comes in 57 colors and dries with an even satin finish.
Decoart
Decoart is a one-stop shop for all things craft paint. Founded in 1985, Decoart offers a variety of paint, brushes, varnishes, and all manner of art supplies.
They currently have 14 different acrylic products on the market and are constantly coming out with new and improved formulas. I personally use Decoart acrylic paints a lot when I paint things. They are affordable, come in a wide variety of colors and finishes, and reliable.
Royal and Langnicke
Royal and Langnickel have been around since the 1950s and mainly market towards children. Their product line consists of a lot of different art sets and art activity sets that you might buy a child for Christmas or their birthday. They also offer their art supplies separately in a wide variety of sets and color combinations. This is a great solution if you work with children in a classroom setting or have kids who really enjoy painting at home.
While I probably wouldn't recommend these paints to the serious artist the fact that they come in kits of multiple colors and in varying sizes means that you have enough paint to go around.
Best Enamel Paints
Testors
Testors was founded in 1929 and carries some of the most sought-after small enamel paint bottles. The glass bottles come with ¼ oz of enamel paint and can be found in 42 colors.
The paint sets come in combinations of 6 to 12 bottle sets. The larger sets typically come with accessories and brushes. These paints are great for painting models of cars and other items that are meant to have a shiny hard finish.
Rust-Oleum
Rust-Oleum is a well-known name that you probably recognize from your local hardware store or even a big box store like Walmart. That's because Rust-Oleum makes some of the best all-purpose paint for a variety of different projects.
Not only do they have gallon and quart-sized paints but they also have enamel spray paint that is great for large projects and furniture. I personally use Rust-Oleum enamel paint when I spruce up inexpensive instruments for wall display.
It lasts a long time and the finish is absolutely beautiful in the sun. Another plus is I don't have to worry as much about damages during moving because the paint protects the integrity of the instrument.
Americana
Americana is a product line of Decoart. This line hosts the water-based enamel paint that Decoart sells. Its main purpose is to be used on glass or ceramic art pieces and it comes in nearly 100 colors and a variety of finishes.
While not the most durable enamel paint, for someone who is making small decoration-type crafts this is the perfect type of enamel paint.
Krylon
Krylon is another brand similar to Rust-Oleum that you will probably recognize from your local hardware store. Krylon also produces a variety of enamel paints including spray paint, epoxy, rust preventative enamel, and automotive enamel.
I've also used Krylon brand spray paint on occasion and generally consider it to be interchangeable with Rust-Oleum brand enamel paint.
FAQs
Question: Can you paint acrylic over enamel or enamel over acrylic?
Answer: Acrylics can easily be applied over enamel paint as long as the surface is properly prepared. You need to sand the glossy top layer of the enamel paint first and apply a primer before you can paint with acrylics over top of it. You can't paint enamel over acrylic though because it won't dry properly.
Question: How do I know what kind of paint is on something?
Answer: Simply take a cotton ball with rubbing alcohol and rub it against the paint. If it comes off then it is water-based paint, if it does not then it is oil-based paint.
Question: Can I make acrylic paint glossy?
Answer: Yes! All you have to do is varnish your project after painting and you will get a nice glossy finish similar to enamel paint. This will also help protect the acrylic paint and make it last longer.
Final Thoughts
While neither paint is better than the other, they both have their advantages and uses depending on the project and its parameters. When it comes to choosing the type of paint, always keep in mind the project's surface, the space you are creating the project in, and what you want the finished product to look like.
Personally, when I paint smaller projects or paint inside I always use acrylic paint but when I want a long-lasting finish I use enamel. My favorite brand of acrylic paint is definitely Decoart because I find it affordable, easy to buy, and high quality.
I've mostly used enamel spray paint and I like both Rust-Oleum and Krylon about the same in terms of quality and price.
For more guides to get inspired check the links below: