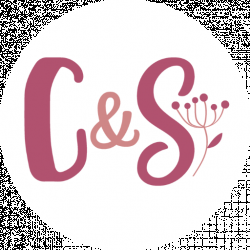 Latest posts by Craft 'n Stitch Team
(see all)
The furniture repair and reupholstery industry is worth $2 billion. Whether you do this professionally or you're a DIYer, furniture makeovers and repair can make dull and broken furniture look brand new again.
If you're reupholstering your old furniture, you have the option to finish it with a few good coats of paint. Chalk paint is a popular option. This type of paint leaves a matte, almost chalky finish. It's a popular option for furniture and home décor because it gives a vintage look.
Out of all of the types of chalk paint, Valspar Chalk Paint is a go-to for many crafters. Here's our Valspar Chalk Paint Review and whether or not we recommend it.
Is Valspar Chalk Paint Good?
Let's get right to it — is Valspar Chalk Paint high-quality or over-hyped? The paint goes on well and leaves a smooth finish. After it dries, it can weather just about any type of impact. This is why Valspar Chalk Paint is a great option if you have pets and children.
Overall, Valspar Chalk Paint is a great option for your furniture makeovers and home décor pieces. But let's go into some other details of this paint.
Breakdown of Valspar Chalk Paint Products
Valspar Chalk Paint
As stated previously, Valspar Chalk Paint is a matte type of paint that's perfect for vintage-style pieces. It's popular among crafters because the paint goes on thick and dries quickly. It's also very blendable and doesn't gunk up when you use multiple strokes.
Like all other types of paint, Valspar Chalk Paint may not last through moisture, impacts, and more. That's why a sealant is recommended.
Sealants
Crafters can choose between two sealants: wax sealant and antiquing wax. The Sealing Wax produces a low-gloss finish, creating a sheen that's not too shiny. It provides an ample amount of protection without distorting the original color.
As an option, you can use the Antiquing Wax Sealant. You can use it either in lieu of the Sealing Wax or over the Sealing Wax. It's a dark wax that produces virtually no sheen, resulting in the ultimate vintage look with plenty of protection.
How Many Coats Should You Use?
Ideally, you should use two coats of paint when you use Valspar Chalk Paint. You'll still get that rustic look without the furniture looking too vivid. But this depends on your preferences. For example, if you want more coverage, then you should use three or four coats of paint.
How Do You Use Valspar Chalk Paint?
Now that you know how many coats to use, how exactly should you use this paint? It all starts with a high-quality brush.
The brush size you use depends on the piece you're painting, but look for high-quality synthetic paintbrushes. Synthetic brushes are essential because they won't absorb the water (chalk paint is usually water-based) and synthetic brushes are easy to clean.
To paint, take your brush and paint on a thin layer. Let the paint dry before adding a second coat.
If you want a smoother finish, sand the piece with steel wool before adding the second coat. Sanding the piece is optional, but not sanding will result in a textured finish.
Make sure to let the paint fully dry before adding any additional coats.
Should You Seal Valspar Chalk Paint?
After your final coat, your job isn't done yet. Sealing the paint adds a protective layer, resulting in less damage if your piece gets wet. But is sealing Valspar Chalk Paint necessary? We highly recommend it to ensure your furniture piece has long-lasting color.
What should you seal it with? Valspar makes an amazing Sealing Wax. This product gives your furniture piece a nice sheen. Make sure you wipe off your piece with a lint-free cloth afterward!
If you prefer a vintage look, you should consider Valspar's Antiquing Wax. This sealant uses less gloss for a chic retro finish.
How Long Does It Take for Valspar Chalk Paint to Dry?
Valspar Chalk Paint generally dries very quickly! But this depends on a variety of environmental factors, such as humidity. If you're painting in the right conditions, expect your paint to dry in 15-20 minutes.
Where Can You Buy Valspar Chalk Paint?
If you're in North America, you can buy Valspar Chalk Paint at Lowe's. If you live outside of North America, check with your local paint seller.
What Colors Can I Buy?
Valspar Chalk Paint is available in a variety of colors to appeal to all preferences and projects. From pastels to the darkest black, the spectrum is vast and you can likely find the color you're looking for.
Which color should you choose? This depends on personal taste and your vision for the project.
If your project is more on the girly side, such as reupholstering a vanity for your daughter, you'll want to choose a feminine pastel. Yards of Tulle is a lovely light pink and Summer Shirtwaist is a sunny yellow.
What if you want a bit of color without going too pastel-y? There are a variety of colorful options that are more toned down. For example, Beaded Reticule is a light teal that is perfect for a dresser.
If you prefer neutrals, Valspar Chalk Paint has a variety of options, especially if you're painting something simple like a cabinet for the kitchen. Corset Ribbon is off-white while Old Locket is brown-gray.
Finally, if you prefer the darker things in life, Valspar Chalk Paint has a variety of beautiful dark colors. For example, Opera Gown is a lovely deep blue-gray that works perfectly when painted on an end table.
Size of Valspar Chalk Paint
Valspar Chalk Paint is only available in one 29 oz. can. This is ideal if you're painting a large furniture piece, but not if you're painting small décor items (unless you're painting multiple pieces in the same color).
As an alternative, Valspar offers samples on their website.
Fortunately, chalk paint can last at least a year and still be used in the future. However, this depends on your storage conditions. Keep your paint in a cool, dry place. The basement is usually an ideal area, but anywhere with these conditions is ideal.
Comparison to Other Brands
Valspar Chalk Paint isn't your only option when it comes to chalk paint. There are a variety of other popular paint brands that sell high-quality chalk paint.
KILZ
KILZ is a great brand for chalk paint if you want quality at a low price. This brand offers impressive coverage and can be used on a variety of surfaces. It offers 14 shades, which is better than other brands but is still not as impressive as Valspar's selection.
Rust-Oleum
Rust-Oleum is one of the highest-rated paint brands, and their chalk paint is definitely a tough competitor to Valspar. Their chalk paint is versatile; one coat results in a distressed look while more coats make your piece look sophisticated. You can also use Rust-Oleum on a variety of different surfaces.
Valspar reigns because of its color selection. Rust-Oleum only offers eight colors while Valspar offers 40 colors!
Retique It
Retique It is a specialty chalk paint made by Renaissance. It glides on smoothly and has quick drying times, although not as quick as Valspar. Like Valspar, Retique It is available in 40 colors. This brand promises their paint is non-toxic and all paints are made in the United States.
Recolor
Recolor is the brand you'll want to support if you're more on the eco-friendly side. By purchasing their recycled paints, you'll save 3.4 pounds of CO2 emissions and 3 gallons of water.
Even for recycled paints, they have an excellent color pay-off. The paint is available in 20 colors, which isn't as impressive as Valspar's 40 color options. The paint glides smoothly and easily, perfect for furniture.
Keep in mind, this paint is best when used on wood — don't use it on metal.
FAQs
Question: How Much Is Valspar Chalk Paint?
Answer: Valspar Chalk Paint usually costs around $30 for a 29 oz. can. However, this depends on where you buy the product.
Question: Which Brand of Chalk Paint Is the Best?
Answer: Valspar is one of the best chalk paint brands, especially when you put them up against the competition. But they're not the only option. We recommend looking at the other brands in the previous section to find the best chalk paint for your needs.
Question: What Is the Most Popular Chalk Paint Color?
Answer: From our research, here are the most popular chalk paint colors right now:
• Sage green
• Pale pink
• Cobalt blue
• Deep red
• Slate grey
• Forest green
• Light gray
• Sunny yellow
Question: Do You Need a Special Brush for Chalk Paint?
Answer: You can use any paintbrush for chalk paint, such as an all-purpose brush.
It's recommended you use a synthetic brush since chalk paint is usually water-based. Synthetic brushes clean easily with soap and water. You can also use this same brush for the wax (make sure you clean the brush after you paint with it).
Question: What Happens If You Don't Apply Wax to Chalk Paint?
Answer: Do you have to use a sealant? Technically not, but it's highly recommended. Wax protects the paint from chipping and damage, especially from water. But wax isn't always required. For example, if you're painting a furniture item you barely touch, you can usually skip the wax.
Question: Why Is My Chalk Paint Wiping Off?
Answer: Did you use Valspar Chalk Paint or a similar type, and notice your paint is wiping off? There could be a few reasons for this issue. Here are common reasons:
• There is something preventing the paint from adhering
• The surface was dirty prior to painting
• You painted in an area that's too cold (below 60 degrees F)
If this occurs, clean your furniture piece thoroughly. Sand over your furniture (specifically the areas that are peeling) and repaint over those areas.
Be sure to let the paint fully dry before painting a second coat.
If you suspect you were in cold conditions, repeat the steps above and make sure you're painting your object at room temperature (anything above 60 degrees F should be fine).
Question: How Many Coats of Paint Do I Need?
Answer: This depends on your goals. Use one or two coats of paint for a distressed look. The more coats you use, the more sophisticated your piece will look. However, other factors affect the number of paint coats you need.
If you're using a light color over a dark piece of furniture, you'll need multiple coats to cover the furniture item. Aim for at least three coats.
Valspar Chalk Paint: The Final Verdict
Valspar Chalk Paint is a high-quality product that comes in a wide variety of colors, dries quickly, and is easy to use. We highly recommend this brand.
But there are some downfalls, such as it's only available in one size. That's why we also recommend you look at other brands, especially if you want a cheaper product, live outside of North America, or want an eco-friendly product.
For further read, check the links below: