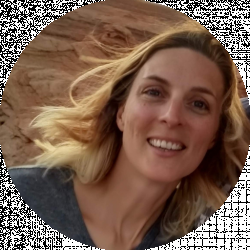 Latest posts by Shaleena Quinlan
(see all)
Decorating a home, office space, or another indoor area can sometimes cause a lot of frustration and even damage to a person's budget.  But if you think outside the big box-store box, you can actually decorate any space in a fun, frustration-free, and finance-friendly way.  Let's talk more about this.
Making Much Ado About
Nearly
Nothing
What do you have just lying about your house?  

Do you have items in storage that you've never once used but can't figure out why you are keeping them?

Is there a local dollar store in your area, or perhaps, a used home goods store?
These things may seem like nothing to you now, but once you get some creative inspiration, they can be the key turning points for designing and decorating your home, office, or wherever you are. 
As you ponder how you can answer the above questions, keep in mind that we are going to look for glass items with the purpose of transforming them into amazing works of art that you'll be proud to display.
The Repurposing Process
Now that you have an idea of where we are headed with this guide, you can let those questions simmer in the back of your mind as we take the next steps toward creative glass painting. 
We are going to discuss all aspects of what it will take to transform regular and ordinary glassware into something lovely, unique, and quite commendable.  
First, we will learn about the different types of glass paint available and what each type does best.  Secondly, we will discover some amazing ideas for how to use that paint on various glass items. 
Finally, we will conclude with a few FAQs that many crafters are asking about glass paints.  With these three steps combined, you should be able to figure out what you can do with the glass you have easy access to.
Painting Paraphernalia
So, let's discuss paint.  This is going to be the basic source of creative repurposing, and as such, it is necessary to know everything about it.  We need to learn what types of glass paints are on the market and how they should be used before we just go purchase one and assume it will work for anything we want to do.
Acrylic Glass Paints
This type of paint is acrylic paint that is specifically designed for use on glass.  The paint will dry transparent so that is resembles stained-glass.  Depending on which manufacturer's product you select, acrylic glass paint can be air dried or heat dried in an oven.
Recommended Product:
Magicdo Stained Glass Paint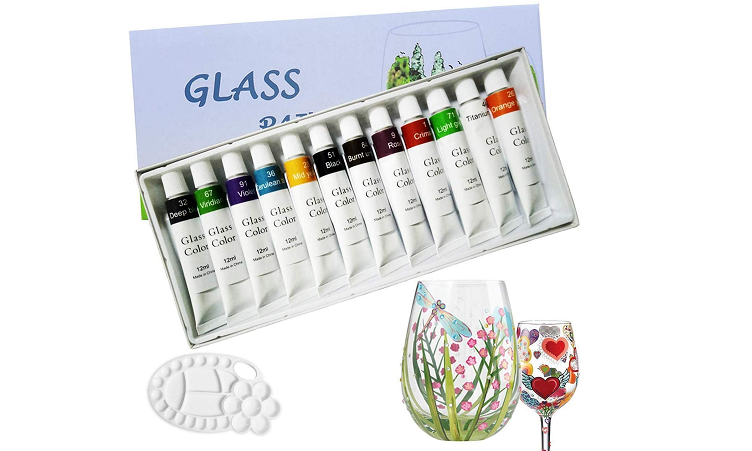 This set of acrylic glass paints is excellent to use with all types of projects where you want a transparent or stained glass look.  Children and adults will both enjoy working with this medium.
Pros
Inexpensive

Contains 12 different colors

Non-toxic

Can be air or heat dried

Has great customer reviews and ratings
Cons
Bake-able Glass Paint
This refers to paints that are heat dried in an oven.  Many glass paints are bake-able even if they don't expressly say so, but it is still best to check the manufacturer before setting the paint in a hot oven.
Recommended Product:
PLAID Multi-surface Craft Paints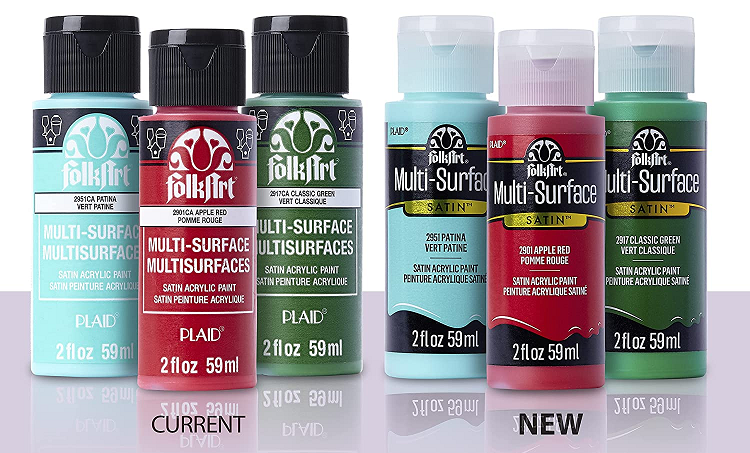 Paint purchased from this manufacturer is best when heat dried and set in an oven.  The process of doing this is also provided on their website for easy reference.
Pros
Wonderful color selection

Selection of different types of paint

Non-toxic

When properly bake-set the paints are dishwasher safe on the top rack
Cons
Enamel Paints
This versatile paint can be used on smooth or rough surfaces and will cover everything with an opaque finish.  What more could you want for crafting with glass?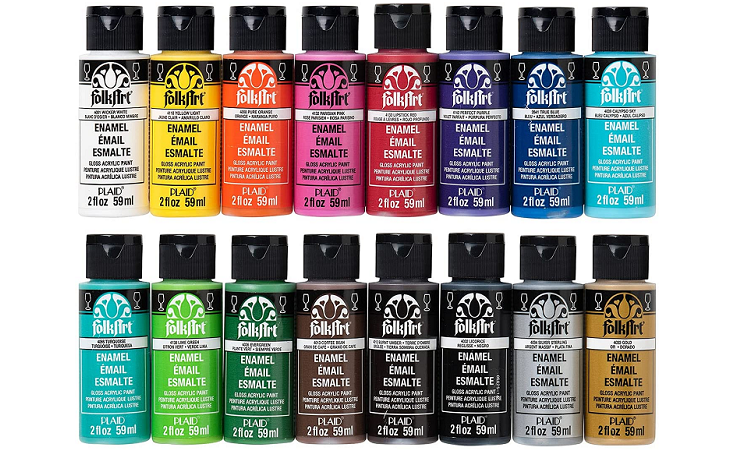 Pros
Provides a glossy finish

Provides an opaque finish

When properly cured it is top rack dishwasher safe

It is resistant to scratches
Cons
Glass Mediums
This type of product is designed to prepare a glass surface so that any type of acrylic paint is able to adhere to the glass.  It also creates a sandblasted or frosted glass effect, which is quite attractive for some projects.
Recommended Product:
Folk Art Medium for Glass & Tile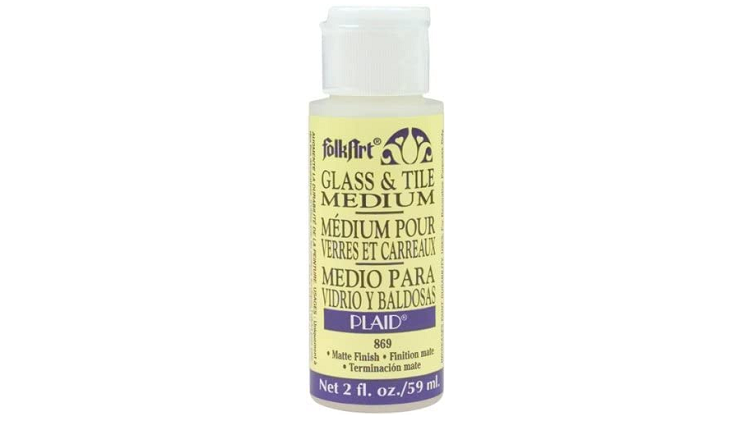 For a little rough around the edges or for extra adhesion, use this on your glass item before painting it.
Pros
Non-toxic

Water-based

Provides excellent adhesion

Helps to seal paint
Cons
Some customers have commented that it can peel
Glass Paint Markers
Yes, there are markers designed specifically for use on glass. These provide more stability for small areas or for projects where you need a stable hand.
Recommended Product:
Paint Pens for Glass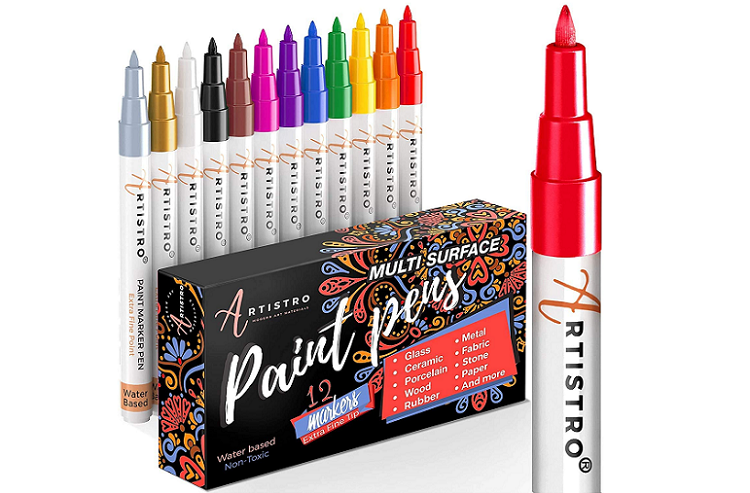 This is an excellent set of paint markers that many customers are raving about.  If you want to work with paint but don't want the mess and the hassle of cleaning up, then these are what you need.
Pros
No need for paint brushes

Eliminates most messes and clean up

Designed for detailing

Designed for use on many different surfaces

Non-toxic

Odorless

Comes in 12 different colors
Cons
Solvent-based Flowing Glass Paint
This type of paint is produced using a chemical base and is designed for flooding more paint onto a surface and for blending paint easily.  Solvent-based paints can either be translucent or opaque.
Recommended Product:
Violtan Catalog of Solvent-Based Paints for Glass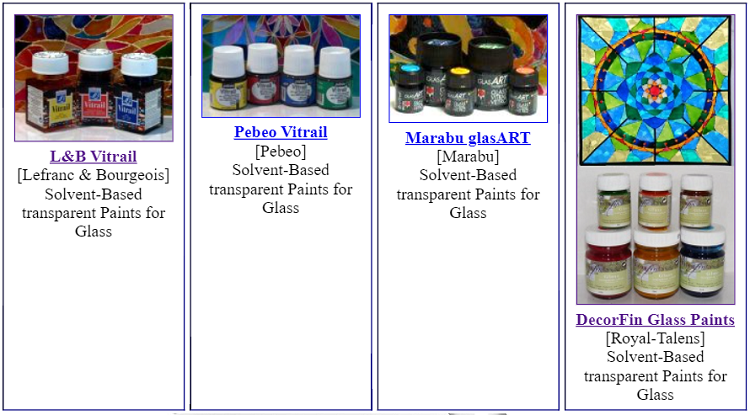 If this is the type of paint that you believe will work best for your glass painting projects, then browse this catalog to purchase the best paints from some of the best manufacturers.
Thick Glass Paint
With this type of paint, you should be able to paint a design, allow it to dry completely, and then, pull it up to stick it on glass.  It is considered a peel-able glass paint.
Recommended Product:
Brian Clegg Peel-Off Paint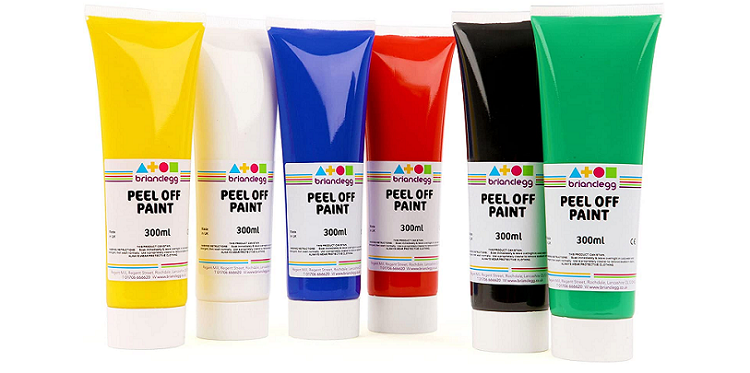 This is the type of paint that kids will find amusing and will make a great way to let them be crafty and creative around the house.
Pros
Set comes in six different colors
Cons
Water-based Flowing Glass Paint
This is another type of paint that is designed for flooding more paint onto a surface and for easily blending paint.  Since it is water-based, it will have a different consistency than a solvent-based paint.  Water-based glass paint has traditionally dried with an opaque finish but technologies are improving in this area and some paints of this type are slightly translucent.
Recommended Product:
Pebeo Vitrea 160 Glass Paint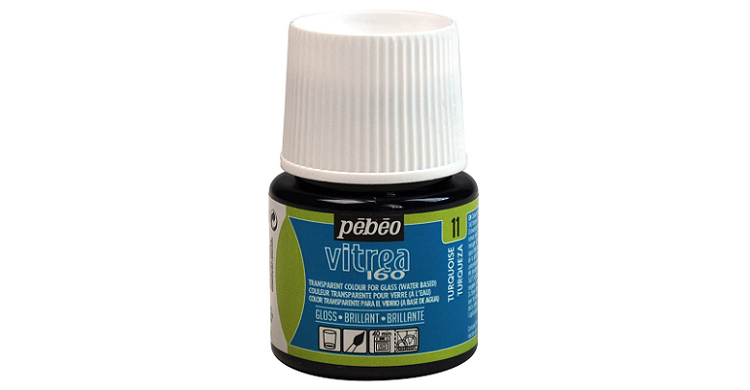 This is an excellent brand that will help every crafter create a lovely work of art in their home.  
Pros
Can be baked and set in an oven

Dries transparent

Non-toxic

Can be mixed with other types and colors of paints

Paints can be purchased as a set or individually
Cons
Purposeful Repurposing
It is time to get to the fun part.  We've talked about where to find some inexpensive glass items and what types of glass paints are available on the market.  Now it's time to figure out what to do with all this. 
To make your crafting decision as easy as possible, we are going to organize this list of ideas by glass item.  This should make this article an easy to access guide for future projects.
Bottles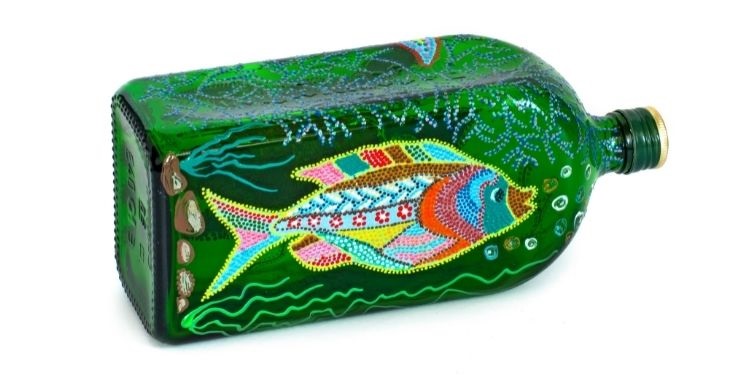 Once you see what can be done with a little paint and a glass bottle, you'll never throw another one out again.  Get your craft room ready because you are about to craft some of the most amazing things.  
Turn an ordinary glass bottle into a beautiful and decorative flower vase with a few strokes of your favorite paint colors.  Tutorial: Creative Khadija
Make an average and ordinary glass bottle stand out with a coat of opaque white paint then mod podge a shape cut out from a book. Tutorial: Feel It Cool
Another head turning design for glass bottles is to use a glass paint marker to draw your favorite design on them.  Try making a set of glass bottles with a different type of cactus, flower, or animal.  For this, you can freehand or use a stencil. Tutorial: A Beautiful Mess
Cups & Jars & Mugs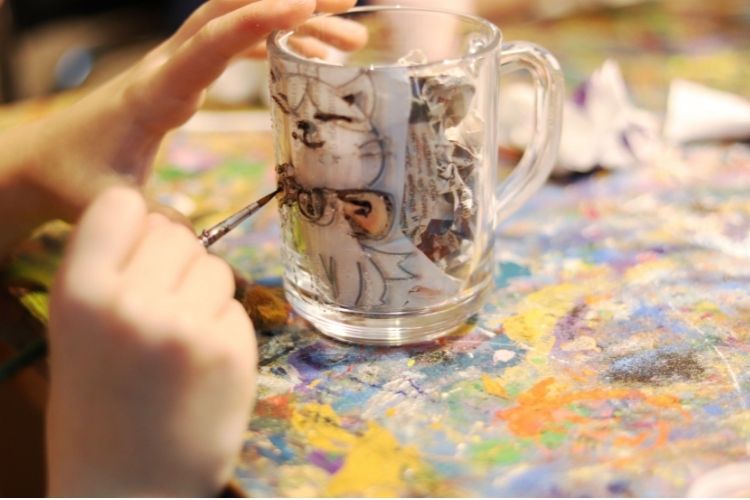 This type of craft is a great way to fill your cupboards with unique and personal items.  It is also a great way to gift your loved ones. 
To work with clear glass, a mug, or a jar, use a glass paint that is bake-able so that the paint will set and not peel or rub off when used or washed.  Here are a few ideas to get your creative juices flowing:
Use a bake-able glass paint marker to write some of your favorite literary or movie quotes, Bible verses, or personal expressions on the outside of your glassware.  Make sure they are set in a warm oven and they will be ready for use. Tutorial: Sarah Fritzler
Paint flowers on the outside of your clear glass cups in a variety of colors. Tutorial: Delighted Momma
Give your glassware a little personality by dipping them in some paint. Tutorial: Vicky Barone
Mirrors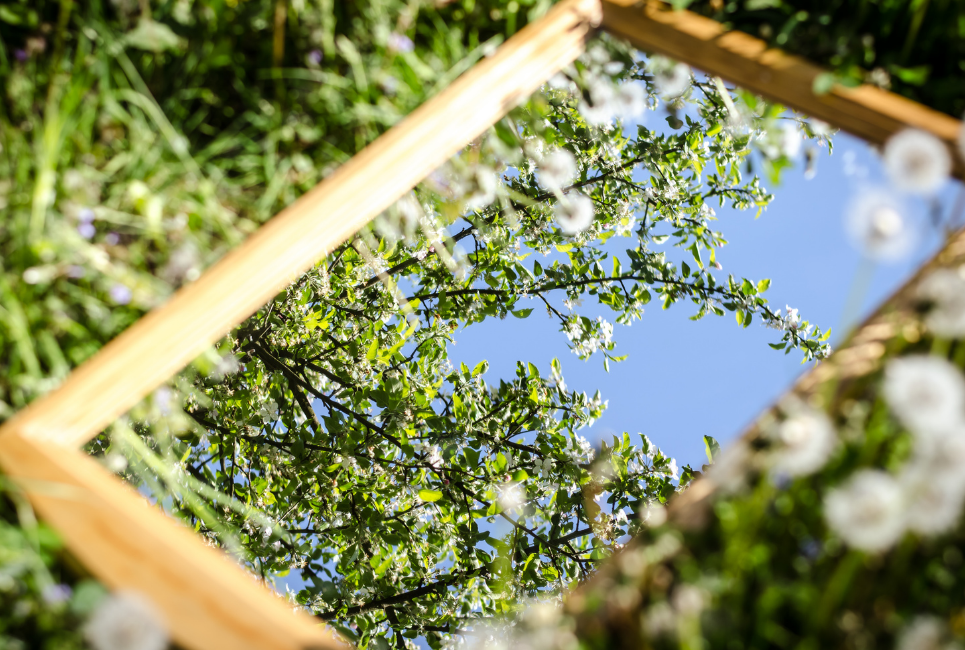 Create a work of art on your wall mirror or a hand mirror with ease.
Tutorial: siriarts1
Vases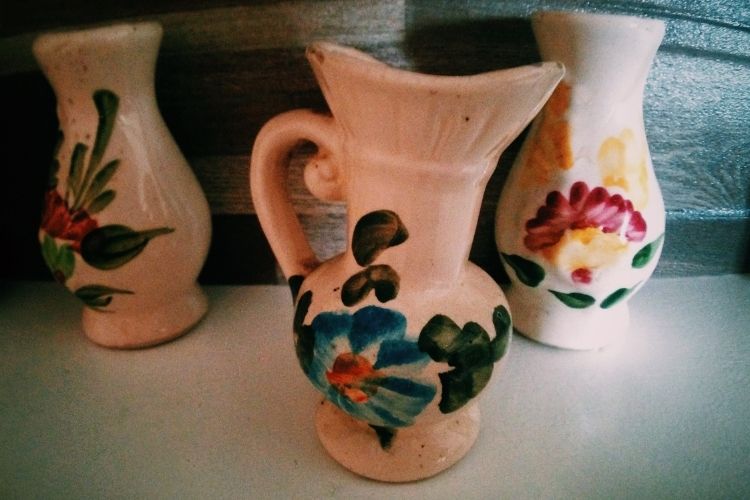 This is another great way to style your spaces with little to no effort or money.  Grab a few vases and some of your favorite paint colors and get to mixing.
Decorate some transparent vases with colorful stripes.  Use several different colors to make an entire set. Tutorial: PBteen
Transform your vases into sea glass with a few dollars and a few easy steps. Tutorial: Sand & Sisal
Window Panes & Picture Frames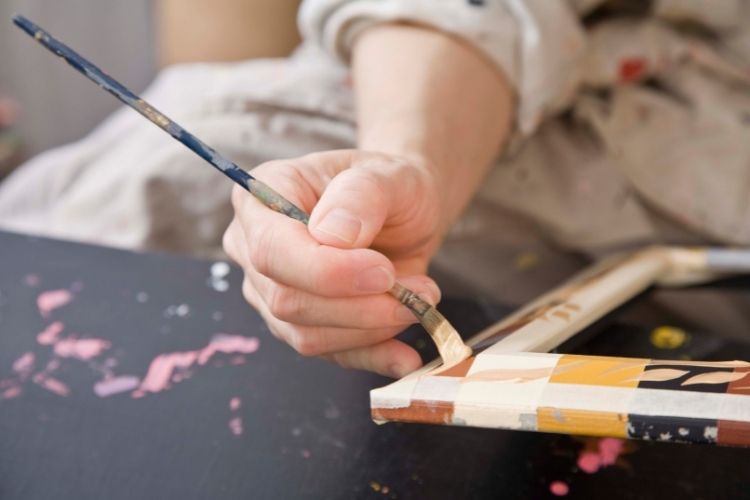 This type of glass is a blank slate that you can do so much with.  These can be used for functional items around the house and for basic wall décor.  So, grab some window panes or remove the glass panes from some of your picture frames and get ready for some fun.
Design your own family calendar with a framed piece of glass.  This can be designed to suit your style and can be as large or as small as you want. Tutorial: Rad Megan
Give your walls an update with your own freehand artwork or with the help of a stencil.  This is an easy solution to bare walls and too many extra picture frames. Tutorial: Instructables
FAQs
Question: How Can I Know if a Particular Glass Paint is Bake-able or Not?
Answer: You will need to check with the manufacturer to know whether or not their product should be air dried or heated in an oven to dry.  This is an important thing to double check because this baking process will vary from product to product.
Question: Is Glass Paint Food Safe?
Answer: Most glass paint is considered non-toxic, but this is not the same thing as food safe.  This is why it is very important to not paint items that you plan to eat or drink from. 
Of course, you can paint the outside of a mug without getting the paint near the lip of the mug so that you can still use the mug for coffee and tea.  Nevertheless, do be careful what you paint and where you place the paint.
Question: What Type of Paintbrush Should be used on Glass?
Answer: There's nothing about painting on glass that will require a special type of paintbrush, but most crafters like to use brushes that are a combination of both synthetic and natural fibers.
Look for something that is reasonably priced and get several shapes and sizes so that you will have plenty of options to complete your projects.
In Conclusion
Painting is a craft that doesn't always require an actual canvas; a canvas can be anything you put your imagination into.  Painting on glass allows crafters, DIYers, creative thinkers, and homemakers on a budget to design and construct amazing works of art with little money or frustration, but lots of fun.
If you are a crafter who is trying to hone your painting skills, then be sure to look at all our articles about painting.  There are so many wonderful aspects in the world of painting and Craft & Stitch aims to talk about them all.  We are here to help creative minds use all their creative power.
Research Citations:
Your Decorative Painting Resource
For more painting guides, check the links below: