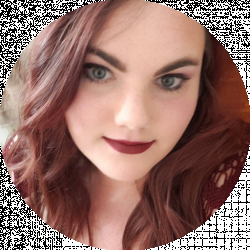 Latest posts by Miah Schmahl
(see all)
The Brother PE770 is an embroidery machine that is loved for being user-friendly and having many useful features that seasoned sewers and embroiderers love. While this machine is great for embroidery it doesn't have any standard sewing machine features and can't be used for this purpose.
There are advantages to using an embroidery-only machine, such as ease of use, better more complex features, and more professional stitching. The Brother PE770 is no different, with a variety of features, great performance on a wide variety of fabrics, and the ability to stitch 650 stitches in a minute this machine is loved by embroidery enthusiasts.
Pros Vs Cons
Pros
Larger than general embroidery area
Creative freedom and the ability to access a large number of designs
Easy to Use and beginner-friendly
Spool won't unwind an unusual feature for machines in this price range
Comes with a 25-year limited warranty
Touchscreen LCD
Cons
Embroidery only machine
Bobbin issues have been reported by users
Brother PE770 Main Features
Large Embroidery Are
The Brother PE770 comes with a 5* 7-inch embroidery area which is much larger than another machine that typically offers a smaller area that is only 4*4 inches.
The larger embroidery area allows you to combine designs without the need to re-hoop. It also allows for large and extensive designs to be created easily.
This is great for larger projects like tote bags, jackets, or other clothing items. Despite the embroidery area size, you may still struggle with very large projects like quilts or blankets. It's best to try and embroider quilts one square at a time.
USB Port
The Brother PE770 comes with a built-in USB port that allows you to connect the machine to a computer or transfer designs using a USB stick which eliminates the need for a long cord.
With this feature, you can now purchase multiple embroidery designs from iBroidery.com which is owned by Brother, and import them directly into the machine using either a cord or USB flash drive. This allows more creativity and usefulness, it also allows you to expand the amount of memory that the machine is capable of accessing.
No longer are you confined to the designs that come with your embroidery machine, no you can find or create whatever you want and upload it directly to your machine.
LCD Touch Screen
The Brother PE770 comes with a small but intuitive backlight LCD touchscreen. The screen is only 1.4 by 2.7 inches making it quite small and possibly cumbersome for those with bigger fingers or poor eyesight.
Despite this, the touchscreen is well light and easy to use even for first-time users. Just keep in mind you might need to reach for glasses while working with this embroidery machine.
You won't have to fiddle with various knobs to find the features and settings you need. Additionally, the LCD screen is positioned in a place that is easy to use and access while working on your project.
Embroidery Slot
The Brother PE770 comes with an embroidery card slot that allows you to further extend your collection of embroidery designs. You can purchase a variety of different embroidery cards and save your favorite designs to the machine.
This is useful for those who have a large number of designs and don't want to use up the built-in memory storing them all, or simply don't have enough memory to store them all on the machine.
You can also use custom designs or designs you created yourself using this feature, allowing for more customization of your projects. It is important to keep in mind that this machine is not compatible with Disney embroidery cards.
On-Screen Help
If you are a beginner who is just getting started with embroidery or perhaps this is your first embroidery only machine you might find the on-screen tutorials helpful.
While the tutorials are limited to basic stuff, it's enough knowledge to get you up and running without feeling like you need to read the manual cover to cover right away.
If you need more detailed instructions or are trying to do something complicated it's best to consult the manual. You can also find various tutorials online that can walk you through how to use various features of the machine or even teach you advanced techniques.
Built-in Designs and Design Editing
The Brother PE770 comes with 136 built-in embroidery designs, six lettering fonts, 12 border styles, and 10 frame shapes. This of course isn't counting the large number of designs that can be found online.
Additionally, the machine comes with a design editing feature that allows you to rotate the design using 1 degree, 10 degree or 90-degree increments.
It also allows you to mirror the design, increase or decrease the image and edit the design according to what you want. It's great for making a standard design your own.
Auto Needle Threader and Thread Cutter
The Brother PE770 comes with an automatic needle threader and cutter. This is a major time-saving feature that allows for both the bottom and top threads to be cut with a simple push of a button and then threads the needle.
This feature also helps eliminate the possibility of making a threading mistake as well. This is also wonderful for people who struggle with their eyesight when trying to see small areas.
Parts and Accessories
The Brother PE770 comes with a large number of accessories and added pieces. Not only does it come with standard embroidery machine accessories like an embroidery hoop, dust cover, embroidery arm, operation manual, a USB cable, and pressers feet it also comes with an accessory bag.
The accessory bag contains a seam ripper, bobbins, needle set, cleaning brush, screwdrivers, spool caps and net, and scissors. All in all this machine comes with everything you need to get started except your thread and fabric.
There are other accessories like a stabilizer, magnifiers, frames, and hooks that can be bought separately and used with the machine. When buying accessories always make sure it is compatible with your machine brand and model.
Why Choose This One?
So why should you choose the Brother PE770 over another model? This really comes down to what you need as a crafter. I personally find this machine to have all the bits and bobs you might need for embroidery while also being user-friendly and reliable. I love Brother products and machines in general because they are made with quality in mind.
This machine is no different, it even comes with a 25-year limited warranty. I think the biggest draw to this machine is the amount of customization that can be done using the USB port and the ability to access a massive library of embroidery designs from Brother or custom designs using the embroidery slot.
The ability to expand the memory using a flash drive is also wonderful, allowing you to have an endless amount of patterns at the tip of your fingertips.
I highly recommend this machine for a craft hobbyist who wants to get into embroidery or for someone who needs a nice embroidery machine for their projects but doesn't want to break the bank.
Alternatives to the Brother PE770
If you find yourself looking for a Brother PE770 but can't find it or are just wondering what other machines are similar to this one, never fear we have three wonderful alternatives to the Brother PE770.
Brother PE800
The Brother PE800 is very similar to its predecessor with the same 5* 7-inch workspace and same stitch per minute rate and similar editing and design capacity. The biggest difference between the PE800 and the PE770 is the touch screen upgrade and the number of built-in designs and fonts.
The PE800 comes with a 3.2-inch touchscreen and 138 designs and 11 fonts including English, Japanese and Cyrillic font styles, which is just a few more than the PE770. It features the same warranty as to its predecessor and comes with the same instructions and accessories.
Overall I would say the PE800 is a solid contender to the PE770 but definitely not worth the upgrade if you already have a PE770 unless you really need the bigger touch screen.
Singer Futura XL-550
The Singer Futura XL-550 isn't just an embroidery machine but it's also a regular sewing machine, allowing you to have an all-in-one machine for all your sewing needs. This machine features a larger work area with the basic being 6*10 inches and the maximum being 24*40 inches.
While it doesn't have as many programmed designs it does have 20 fonts and 215 built-in stitches with multilingual alphabets including English, French, German, Italian, Dutch, Spanish, Turkish, Norweigan, and Russian. The machine connects to your computer and allows you to edit the pre-programmed designs, covert clip-art, and utilize TrueType font.
You can also use software to create your own designs and program them into the machine, unfortunately, this machine doesn't support flash memory which is a big downside for many crafters. It also doesn't feature an onboard touch screen meaning you have to rely on buttons and knobs for adjustments and placement.
Janome Memory Craft 400E
If you have a small business then the Janome Memory Craft 400E might be a good choice for you. The embroidery field is 7.9*7.9 along with an extra-wide table to work with. The machines come with 160 built-in designs and six different fonts.
You can also use a USB stick to important your own designs and expand how many designs you have access to which allows for maximum creativity. There is a very large onboard touch screen that allows you to adjust and edit designs easily and to your liking.
Most importantly the Janome Memory Craft 400E has an 860 stitch per minute rate which very quick, allowing for designs to be completed quickly and efficiently.
While this machine is more expensive than others on this list it is by far the most efficient and perfect for small businesses that need to embroidery quickly and professionally.
FAQs
Question: How noisy is this machine?
Answer: The Brother PE770 is built so that there is little to no noise and vibration while it is being used. Perfect for people who don't want loud machines or like to work at night. If you feel you need to reduce the noise further you can place anti-noise and vibration pads underneath the machine while you use it. It's also important that your machine is perfectly balanced while being used and you are regularly performing maintenance on your machine.
Question: What type of letting font options does it come with?
Answer: The machine comes with serif, sans serif, script, outline, and bold fonts unfortunately it doesn't come with multilingual alphabets like some of the others do.
Question: What are the details about the warranty?
Answer: This machine comes with a 25-year limited warranty on the machine head, a six-year warranty on the electrical components, and a 2 year part and labor warranty. You also get free technical phone support with purchase. This is only applicable for purchases made within the United States, for purchases made out of the United States a limited one-year warranty applies. You can find more warranty information here under the warranty tab: https://www.brother-usa.com/support/pe770. You can also find various support information for the machine.
Question: Do I need to use a special kind of thread or bobbin?
Answer: Yes, generally you will want to use a thread and a bobbin that is meant for embroidery. Typically this means that you want to get a lighter weight thread either 40wt or 60wt so that it doesn't pile up while you embroider. However, you can use a regular thread without hurting the machine the design just might not look the best.
Overall I would say the Brother PE770 is an extremely solid machine that has a lot of features that are both convenient and useful. Additionally, it's still a solid choice when compared to its successor the PE800, as the PE800 doesn't offer that much in terms of improvement.
Lastly, I find the Brother PE770 to be a great machine for beginners, as there is an LCD touch screen, its not overloaded with options but still provides a variety and it offers the ability to expand and increase creativity over time.