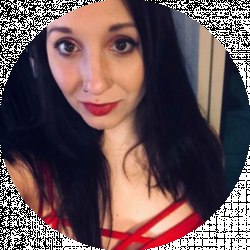 Latest posts by Stephanie Jensen
(see all)
Crafting is a fun activity, and you can do it as a hobby or do it for business purposes. Whichever path you choose, it is imperative to ensure that you have the right materials and tools for the same. When using materials like vinyl or paper for your craft projects, you need to have a cutting tool that will make your work easier. 
A Cricut machine is the best equipment to use for that purpose. The device works more or less like a printer. You design an image using your smartphone, computer, or tablet and send it to the Cricut.
However, instead of printing the design, the machine cuts it out from the material you are using in your project. 
It could be overwhelming for you as a crafting enthusiast to choose the best Cricut machine that will satisfy your needs. In this article, we will look at the factors to consider when shopping for a Cricut machine and six of the best Cricut machines available today. 
Factors to Consider when Buying a Cricut Machine
Human beings have varying needs, requirements, preferences, and budgets. A Cricut machine that satisfies you and falls within your set budget may not be so appealing and satisfactory to the other person.
That is why you need to ask yourself the following questions when shopping for a Cricut machine to ensure your choice matches your needs. 
Which Machine is the Right One?
The three types of Cricut machines available in the market today are Cricut Maker, the Cricut Joy, and Cricut Explore Air 2. However, if the budget is not an issue, then the best option to get is the Cricut Maker.
Additionally, the Maker comes with adaptive tool technology that gives you the freedom to choose the right tip for scoring, cutting, knife blade, engraving, perforating, and much more. The Maker's 10X power gives it the ability to cut thin pieces of wood and thick chipboard.
What Material am I going to Use in my Projects?
Generally, there are about 100 different fabrics that a Cricut can cut. However, this also depends on the machine you choose from the three types.
Unlike the previous versions where you had to attach interfacing to the fabric to make it stiff, the Cricut Maker cuts material without needing a backer when you use the rotary blade.
Cricut Explore Air 2 also cuts very many materials, but the number is relatively low compared to that of the Maker. Moreover, the Explore Air 2 lacks the adaptive tool technology, making it less functional than the Maker.
Besides being the smallest among the three, the Cricut Joy also cuts the least number of fabrics. This small gadget is not ideal for crafters who deal with voluminous projects. 
What Additional Accessories will I Need to Optimize my Machine Fully?
 Once you settle on the kind of projects you want to handle with your machine, you can now answer this question without any issues.
Getting a bundle is a perfect way to start since it comes with several accessories, including Cricut hand tools, iron-on, adhesive vinyl, and transfer tape, among others. However, if you purchase the Maker, make sure to get the Tool Organizer to make your work easier.
What is My Budget?
Having a set budget is a sure way of avoiding overspending on one item. The Cricut machines available in today's market carry different price tags depending on their features and functionality.
The Maker and Explore Air 2 are quite similar in size as they both accommodate the same material width and length, which are 11.5 and 23.5 inches, respectively. Nonetheless, the latter costs less than the former. The Cricut Joy is much smaller and less expensive. 
How much space do I have?
Space is essential because you need to set up your Cricut machine where it will work without floor space constraints. If you have limited working space, the Cricut Joy is your best shot as it occupies very little space.
Additionally, due to its small size, the materials used with Cricut Joy are also small, compared to those that go through the Maker and Express Air 2. 
What do Customers Say?
  This is one of the best ways to find out the durability and functionality of a particular item. Customer reviews are available online, and you can access them from different websites.
They give you a clear picture of the experience that different consumers have had with the Cricut machine of your choice. However, you have to be vigilant because different people have varying experiences with a particular product. 
Reviews  of 6 Best Cricut Machines
There are so many Cricut machines available out there. Some of the best manufacturers of these appliances are Brother and Silhouette. Here are six of the best Cricut machines that are available today:
Cricut Maker   
There is no limit to what you can do with this incredible machine manufactured by Cricut, which gives you the freedom to get as creative as possible. This is a machine that will grow with you as you teach yourself to create new designs and crafts, thanks to its expandable tools suite.
The featured new rotary blade rolls and glides to cut through any material accurately and fast without the need for a backer. The simplicity of sewing and quilting provided by this appliance is unrivaled, courtesy of the hundreds of digital sewing options available. You can go ahead and find the best sewing machine for denim for you.
The sewing work is made easier because the Maker cuts and marks all the pieces, and all that is left to do is sew the pieces together.
Designing on your mobile device or computer is easy and convenient, whether you are a beginner or an experienced crafter. You can customize the images you choose using different fonts and file formats available for free.
Besides a USB port for charging your device, there is also a docking slot that holds your phone or tablet in place as you work on your projects.
The accessories that you may require in your projects are included in the package, and they include materials for your first project and two 12X12inches cutting mats.
Other accessories are a free project guide containing 50 ready-to-make projects, 25 of which are sewing designs, a fine point pen, and a pointed blade.
With a weight of 15.02 pounds, this machine is compatible with a knife blade, scoring wheel, and washable fabric pen. These are the tools used to cut thicker materials, make sharp creases, and mark pattern pieces, respectively. The included cutting mats have a 'mucky' surface, which helps hold the paper in place as it gets cut.
The steps to follow for sewing crafts are selecting a digital pattern, cutting all the pieces, and sewing them together.
Pros:
Easy to use

It comes with materials for your first projects

Two cutting mats included

Docking slot to hold your phone in place
Cons:
May be pricey

Some accessories are sold separately
Cricut Explore Air 2
There is no need to waste your time anymore designing and crafting using your hands while this life-saving machine is at your disposal.
With an ability to cut more than 100 different materials, this Cricut Explore Air 2 is truly a versatile gadget. The speed at which it cuts and writes is two times higher and more accurate for vinyl, iron-on, and cardstock fabrics.
You have the freedom to pick one of the 370 fonts or select a font from your computer to create 'hand-written' projects. If you are working on intricate projects that require precision, you will love the work done by the machine's knife blade.
You can now create perfect fold lines for cards, boxes, and envelopes, thanks to the Cricut Explore Air 2's scoring stylus. Besides getting an extensive range of DIY projects with this excellent machine, you can customize stickers, gifts, home décor, and much more.
Upon purchasing this product, you will receive the included accessories: a 12X12inches cutting mat, a premium fine point blade, and compartment, and a fine point pen.
Additionally, you will also receive a free 2-weeks trial to Cricut Access and free access to Design Space, the machine's design software. Subscribing to Cricut Access guarantees you over 100,000 different images and fonts for your crafting projects. 
Uploading your designs onto the machine and the designing tools are free to help you create masterpieces for your home décor, gifts, fashion, cards, and more.
Cutting, writing, and scoring using the Cricut Explore Air and Cricut Explore Air 2 are done wirelessly, thanks to the machines' integrated Bluetooth functionality. For beginners who aren't experienced in designing, the Design Space has 50,000+ images and 920 patterns that they can print.
The Cricut Image Library features over 60,000 images ideal for every style, holiday, and project. With a weight of 14 pounds and measuring 24 x 9.5 x 9.5 inches, the Cricut Explore Air 2 is a worthy addition to your creative world. 
Pros:
Versatile

High cutting and writing speeds

High-precise knife blade

Compact design

Allows for design customization
Cons:
The Design Space software needs internet

Noisy

No Android app available yet
Cricut Explore One
The learning curve for any machine should be simple and straightforward, and that is what you get with the Cricut Explore One. Besides having the ability to cut 100 plus materials, this great product uses precise cutting, writing, and scoring technology.
The machine's interface is user-friendly, allowing you to easily design, load, and cut your designs. Upon purchase, this gadget comes with over 60000 ideas for different projects and designs to spice up your creativity. The machine also comes with a German carbide premium blade that easily cuts through materials such as vinyl and leather. 
The StandardGrip cutting mat has an excellent grip that helps it hold the material firmly as it is being cut, scored, or written.
Apart from the inbuilt storage compartments, the machine features Smart Set Dial with fixed settings to eliminate the need for manually adjusting the pressure, speed, and depth. The machine is linked to the Design Space software accessible from any device, whether Android, Mac, Windows, or iOS-powered.
This product's main disadvantage is that it lacks wireless technology, which implies that it does not have inbuilt Bluetooth. Additionally, unlike the Cricut Maker, the Explore One cannot cut and write or cut and score simultaneously.
By accessing the Cricut Image Library, you have over 50,000 images, fonts, and ready-to-make projects at your disposal, which helps you optimize your creativity.
If you feel that you can create outstanding and impeccable designs, you can upload your images and fonts for free. With the Cricut Explore One, all your crafting needs are taken care of, from designing wedding gifts to making birthday invitations, banners, and home décor.
Have your personalized DIY projects by turning different items in your home to remind you that you did a great job and this machine was with you all the way.
Pros:
Easy to use

No manual depth, pressure, and speed adjustments

Compatible even with the old cartridges

60,000 plus design and project ideas included
Cons:
Bluetooth adapter purchased separately

The machine cannot cut and write or cut and score simultaneously
Cricut Mini Cutting Machine 
Do not let the word 'mini' deceive you because this small and compact machine is very powerful and can easily cut through tough materials like 1.5mm cardstocks.
The device has only two buttons – one for switching ON/OFF and the other format loading. Covered by the compact body is a sharp and powerful blade, whose depth and pressure you must set manually. You cannot expect any noise pollution from this machine unless its roller is working without a mat.
The free Craft Room software version is at your disposal to allow you to customize your designs using the available resources. 
However, this software has a downside in that it does not allow crafters to build their designs from scratch. This is a turnoff for most seasoned crafters who yearn to optimize their creativity by creating their own designs.
Considering the machine's size and compactness, it can save you a lot of space in your home or office, and it is an excellent value for your money.
Additionally, for individuals who travel a lot and would like to bring a Cricut on their next journey, the Mini is a perfect choice. Some of the materials that this machine can cut without struggling include thin foils, vinyl, chipboard, cardstock, and fabric.
You can never run out of options with the Mini, thanks to the 500+ images available for free, which gives you instant access to 4 fonts, 150+ layered images, and 50 phrases. You can enhance the pictures according to your specifications by slanting, flipping, rotating, and sizing them as you see fit.
Moreover, the machine allows you to type a word or phrase of your choice, join the letters so that the machine cuts it as a single piece.
The Cricut Craft Room design software needs to be connected to the internet for it to function correctly. There is no limit to the design you can create with this machine, thanks to Cricut Image Library packed with fonts and images. 
Pros:
Lightweight and portable

Quiet cutting technology

Strong and sharp blades

Easy to use (only two buttons)
Cons:
Not connected to Design Space software

Limited cutting power
Cricut Expression 2
This is one of the most advanced Cricut machines available today, which comes with a touch-screen LCD touch-screen display.
The display allows you to create unique pieces by moving and manipulating images without necessarily being connected to a computer.
Additionally, you can connect Expression 2 to the internet to access the Craft Room Software program, which comes with many images for you to pick. When using the program, select the image you want, drag and drop it on the virtual cutting mat, then manipulate it to create the project you desire.
When that is done, use the provided USB cable to connect your computer and your Expression 2 so that it cuts out what you have designed. 
Since the machine is easy-to-use, beginners in the graphic design field, too, can use it conveniently by merely selecting and plugging in the right cartridges. There are over 300 different Cricut cartridges, and each is packed with professionally drawn and designed images and fonts.
This machine cuts materials with a thickness of up to 1.5mm, including stencil material, chipboards, and magnet material. When you order this unit, it is accompanied by the necessary accessories, including 3 12X12 inches cutting mats, Spatula Tool, Cricut Alphabet and Essentials (pre-loaded cartridges), and a Deep Cut Blade.
The pre-loaded cartridges give you instant access to 110 layered images, 40 phrases, and 3 fonts, all at a price that will not stress your budget. 
Using the LCD touch screen, you can choose the predetermined pressure and speed settings or manually select your own settings for common materials. This machine can cut different materials, such as vinyl, chipboard, foil, and vellum, at varying sizes, ranging from ¼ -inch to 23 ½ inches.
For intricate and detailed images, it is best to cut them in large sizes, while you can cut simpler images into smaller sizes. With such a wide variety of materials and sizes to cut, Expression 2 gives you a chance to create what you thought impossible.
Auto-fill and Quantity are the additional features, which allow you to cut many pieces of a particular image for faster project creation. 
Pros:
LED touch screen 

Free designs on Craft Room software

Works even without a connection with a computer

Versatile – can cut different materials
Cons:
Limited freedom for graphic design

No wireless technology
Cricut Joy Machine
Last on our list is this stylish Cricut Joy machine that prides itself on compactness, portability, and ease 0f use. Whether you are a beginner or an experienced crafter who yearns to complete a project fast anywhere, anytime, this small unit is the most appropriate.
Like all the other Cricut machines, this one, too, allows you to upload designs for free using the Design Space. What is even more fascinating is that there are Android and iOS apps available for this machine so that you can comfortably create your preferred designs on your mobile phone or iPad.
There is a monthly subscription to Cricut Access, which allows you to access over 100,000 images, fonts, and make-it-now projects. 
With no cutting mat needed, the Cricut Joy machine can cut through Cricut smart materials, which are available in different varieties, including vinyl, label vinyl, and HTV Iron-On.
Upon ordering this unit, you will also receive a 4.5X6.5" standard cutting mat, power adapter, a welcome card, fine point blade and compartment, fine point pen, and a trial membership to Cricut Access.
If you are a new subscriber, you will enjoy access to 50 ready-to-make projects online and a sample for the material to help you practice cutting. The machine comes with inbuilt Bluetooth connectivity, which makes it ideal since it connects wirelessly with your phone/computer.
However, although the Cricut Joy machine can work on over 50 different materials, it is only designed to write and cut. 
With a weight of 5.59 pounds and measuring 8.43 x 5.43 x 4.25 inches, you can be sure that this machine will save you time and space. Carry the device around, invite your friends, go to their house, and get busy crafting masterpieces quickly and conveniently.
Moreover, Cricut Joy can serve as a perfect companion for either the Cricut Maker or Air 2. With a wide range of projects that take a maximum of 15 minutes, there is something for everyone with this elegant unit. Grab yours today, upload unique designs, cut them professionally, all at a fee that is soft on your budget. 
Pros:
Lightweight and portable

Inbuilt Bluetooth functionality

Handles 50+ materials

No cutting mat required
Cons:
Not ideal for large projects

Only designed to cut and write
Benefits of Using a Cricut Machine
Your crafting projects will never be the same once you purchase a Cricut machine, whether you get the Maker, Explore Air 2, or the Cricut Joy. There are so many advantages of using this incredible machine in your projects. Some of these benefits include:
Versatility
The three types of Cricut machines are very versatile in that you can use any of them to work on different crafting projects. Writing, scoring, and cutting are just a few examples of the kinds of work that a Cricut machine can handle
Time-Saving
Besides being accurate in their work, Cricut machines are much faster than human hands. Crafters who are used to hand-crafting their projects will be mesmerized at the speed and accuracy of these appliances. 
Easy Learning Curve
 For first time Cricut machine users, the software may scare them since they have not used it before. However, this is not the case because tons of videos and tutorials are available online that teach you how to operate the Cricut machine 
Aesthetically Designed
Many people do not think that the appearance of a gadget, appliance, or tool is essential. However, the Cricut machines are beautifully created, and this has a direct impact on the appearance of your working station. 
Customized Projects
You can create custom pieces using a Cricut machine, for instance, uploading your own designs. Personalizing and creating your projects according to your taste and preferences makes them more special to you. For example, a birthday gift bearing the celebrant's name feels much better than a plain one. 
Some Work Wirelessly
Some Cricut machines feature Bluetooth connectivity, which allows you to create and upload designs from your computer, smartphone, or tablet. There are no cables or wires needed for this operation. 
Tips for Maintaining Your Cricut Machine
If you want to extend your machine's life, it is advisable to carry out regular maintenance on it. The following tips will help keep your Cricut machine always in good condition:
Avoid keeping the machine in places with excess heat or cold. Too much heat can melt the plastic parts, while too much cold can render the rotary parts inactive.

You should wipe the interior panels using a damp cloth.

Avoid using chemical or alcohol-based detergents when cleaning the machine. Do not immerse the machine or any of its parts in water. 

Avoid taking your food and drinks when using or near the machine.

Keep the Cricut machine always protected from exposure to direct sunlight for a lengthy time.

Ensure you replace the cutting mat once its adhesiveness to the paper becomes weak.

Use only genuine Cricut Replacement.  
FAQs
Question: Which Vinyl material do I use with my Cricut machine?
Answer: There are two types of vinyl materials – Adhesive and HTV (Heat Transfer Vinyl). Adhesive Vinyl is one that permanently or temporarily sticks on the surfaces, such as on your car, mugs, or window panes. On the other hand, HTV is attached to the fabric, tote bags, and clothing by applying heat.
You can use any vinyl type with your Cricut machine because most of these machines cut through a wide variety of materials. Cricut Joy cuts 50 plus materials, Explorer Air 2 cuts over 100 materials, and Cricut Maker cuts over 300 materials without any issues.  
Question: Which are the different Cricut machines?
There are three Cricut cutting machines available in today's market: Cricut Joy, Cricut maker, and Cricut Explore Air 2. Cricut Joy is the latest and smallest of them all, standing at less than half the size of the other two. However, it functions just fine, and it is ideal for beginners or a companion for the other two Cricut machines.
Cricut Maker is the overall best Cricut machine, thanks to its advanced features that outshine those of Explore Air 2. Maker perfectly cuts 300 plus materials, including thicker ones like balsa wood and leather. It is ideal for seasoned crafters or those who want it all.
Explore Air 2 is quite similar to Maker in terms of size, appearance, and functionality. Explore cuts only 100 plus different materials. 
Question: Is Cricut suitable for making t-shirts?
Answer: Yes. The type of vinyl used for t-shirt making is the HTV or Iron-On vinyl. It is the type that has a heat-sensitive adhesive that will stick onto a piece of fabric when pressure is applied on it using a heat source, for instance, an iron or EasyPress.
Cricut Explore Air 2 is ideal for making t-shirts because it is designed to give a perfect cut to different materials, including the HTV vinyl. 
Question: How do I add fonts for Cricut to my iPad?
Answer: The process is straightforward. Open the Design Space app and add text. Hit the system fonts button, and you will see the fonts that you downloaded. If you don't see them, you can log out of the software and log back in. 
Question: Is it a must to connect my Cricut with my computer?
Answer: Cricut Maker and Explore Air 2 are compatible with Windows and Mac computers, Android and iOS mobile phones. You must connect your Cricut to one of these devices to get access to the Cricut Design Space. This is the platform you use to create your designs then send them to your machine to be cut. 
Conclusion
Do you desire to create impeccable, seamless, flawless, and outstanding designs at home? If you answered yes, then getting a Cricut machine is a wise consideration. 
The best among the above six is the Cricut Maker. Due to its unique features and high performance, this machine commands a higher price than the rest.
The Maker can cut through 300 plus materials, thanks to its powerful knife blade and rotary blade. Additionally, this unit comes with a USB port for charging and a docking slot where you can safely place your phone/iPad as you get busy on your project. 
If your budget allows, this is the best Cricut machine to get for your crafting projects. However, the downside is that some of this machine's accessories are sold separately. This means that if you want to optimize your creativity fully, you will have to incur some extra costs in purchasing those accessories.
For further read check our website to find more crafting tool guides and reviews: Click here!