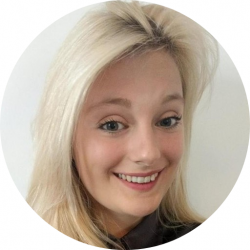 Latest posts by Rosie Greaves
(see all)
When it comes to quality markers, you've undoubtedly heard the hype surrounding Copic markers. Artists and illustrators all around the world consider Copic markers to be some of the best on the market. The sheer range of vibrant colors and their smooth application make them tough to beat!
Initially released in 1987, Japan, these markers were primarily used by manga artists. Since then, the color range and styles have adapted and, as such, generated more interest among other artists. Most notably fashion illustrators, fine artists, and graphic designers. 
Not only that but when adult coloring became trendy Copic markers snowballed in popularity – so much so that, for a while, finding anywhere with them in stock was tricky! 
Although Copic markers aren't the cheapest, Copic's hard to beat when it comes to quality. Each Copic marker is hand-tested for color consistency and quality before it leaves the factory to ensure batch consistency. That way, when you buy a new marker or refill, you know exactly what color you're getting. 
Copic markers are double-sided, meaning they have a nib on each end and a reservoir in the center filled with high-quality, permanent, alcohol-based ink. This is non-toxic and exudes minimal odor. Copic markers can be blended, layered, and are streak-free. Yep, you read that correctly. This versatile medium is pretty impressive, right?
So, now we've established why Copic markers are so popular among the artistic community, what paper best suits these markers, and why? 
This article aims to answer this very question as we reveal our top eight papers for Copic Markers. 
We have lots to cover, so let's get started. 
5 Factors to Consider When Choosing Paper 
Walking into an arts and crafts supplier to choose the right paper for your project can be a daunting task. For those just starting, it can seem like there's a mind-boggling array of choices in different textures, weights, and colors. 
But, before choosing your paper, make sure you know what it's for. For example, is it for practicing? Or for final art pieces? Either way, there a few things to consider when selecting the best paper for Copic markers:
Fiber

Surface

Weight

Tone

Longevity
Let's look at each of these factors more closely:
1. Fiber
You may think that paper is just made out of wood. However, this isn't always the case. Instead, paper often comprises various plant materials, including rattan, bamboo, jute, flax, linen, hemp, and cotton. The form and size of these fibers determine the appearance and structure of the paper.  
For example, the shorter the fibers, the thinner the paper becomes under vigorous use. 
One of the most common fibers used is the cotton plant. In fact, 100% cotton rag is considered one of the best quality papers on the market due to its ability to withstand high-pressure drawing and frantic erasing. 
Another popular material is wood-pulp. This creates a cellulose paper that's usually less expensive but has better longevity than other fiber papers.  
2. Surface
What we mean by the paper's surface is:
The texture

The finish
As you'll notice below, our recommendations all comment on the paper's smoothness because this is of paramount importance when picking the right paper for Copic markers. Surface textures vary as a result of the drying process used during manufacturing. Generally, speaking there are three drying methods, which are:
Air Drying: This produces a rough finish, which isn't smoothed out or pressed. This texture is ideal for water-based art, pastels, and charcoals. However, it isn't suitable for colored pencils or Copic markers. This kind of consistency has more tooth than smoother paper. Consequently, you would struggle to blend and apply Copic markers to the paper's surface. Not to mention, the nibs of these markers are so delicate that the harsher texture would likely damage the marker.  
Cold Press: Cold press paper is pressed before it dries – either by machine or hand to smooth the fibers. This results in a slight texture, making it ideal for layering color and re-working the same area. This kind of paper often comes in multiple weights, and as such, lends itself to lots of different art forms. Also, the added weight makes the paper more solvent, so it's less likely to saturate or tear. 
Hot Press: Unsurprisingly, this is very similar to cold-pressed paper, except the pressing is hot….no prizes for guessing that. This is achieved using metal rollers heated to a high temperature. This removes all texture from the paper to create a smooth quality paper that isn't porous, making it ideal for many art mediums, including Copic markers. The smoothness of the paper makes it easier to blend, layer, and glide the markers. 
3. Weight
The weight of a paper concerns the thickness of the sheet. Paper is usually weighed in reams (500 sheets). The higher the ream count, the thicker the paper. Copic markers are juicy, so you need to choose a paper thick enough to resist bleeding. However, not so thick that it takes lots of ink to fill one particular area. For the best results, you want to use papers weighing between 70 gsm to 250 gsm. 
4. Tone
Most paper comes in varying shades of white. However, many artists like to experiment with colored paper to add a different dimension to their work. But does colored paper complement Copic markers? Or should you only stick to white paper? 
Using Copic markers on white paper: As Copic marker ink is translucent, the surface color it's applied to (can) remains visible. With white paper, you'll achieve the true color and vibrancy of these markers and enjoy predictable results.
Using Copic markers on colored paper: As you can imagine, using Copic on colored paper provides different results than white paper. Needless to say, the color of the ink is affected by the surface color. Bear in mind that most colored paper or cardstock is slightly softer than smooth white cardstock or paper. Again, this will also affect your work's coloring and finish. You must be aware of this if you want to use colored paper with Copic markers. Our best advice is to play around with swatches first to determine how the colors turn out. 
5. Paper Longevity
Even if you're not selling your work professionally, there's a good chance you won't want your art to disintegrate over time. This is where longevity comes into play. Identifying a paper's archival properties can be frustrating, but here are a couple of tell-tale signs that the paper you're considering will stand the test of time:
They tend to be acid-free

Wood-pulp papers tend to be non-archival.
The 8 Best Papers for Copic Markers
With all that said and done, which papers do we recommend for Copic Marker use and why? Ultimately, you're looking for a smooth paper that allows for maximum control while minimizing the risk of smudging, bleeding, or damage to the paper. 
Okay, let's delve into the nitty-gritty of our paper recommendations:
Unsurprisingly, Copic also sells exceptional quality paper to use with its markers. This bright white paper is loved and considered superior by many Copic marker users for its unparalleled ability to withstand layering and blending without deterioration. 
Like Copic markers themselves, the paper is a little on the expensive side. However, many consider this a worthy investment as it was specifically made to use with Copic markers. 
The pack linked above contains 125 sheets, with a weight of 250gsm. This paper's weight means there's hardly any visible bleeding, even after multiple layers are applied. Adding to this, the paper is also acid-free, so deterioration shouldn't be a big problem. 
It boasts 8.5" x 11" in size, making this paper perfect for portfolios and framed pieces. Furthermore, its silky-smoothness allows for the sleekness of the markers to really shine. It's effortless to apply these markers onto this paper and produce gradients free of tonal gaps and feathering. 
Lastly, if retaining the marker's original color is vital to you, the bright white of this paper won't let you down. You won't even need to adjust the colors to scan your work!
The Bottom Line:
Overall, if your budget allows, the Copic Marker XPBC Blending Card is a solid choice to pair with your Copic markers. It was, after all, explicitly designed for their use. So it's no wonder this paper shines where ease of use, layering, and color translation are concerned! However, if you're looking to create smaller works, this isn't the paper for you. Its surface area is enormous!
Despite not coming from Copic itself, this Bee Paper Bleedproof Marker Pad is also designed to work specifically with Copic markers. You can choose between a tape-bound pad or sheets. The paper comes in various sizes, including:
8 ½ " x 11" (tape-bound pad; 30 sheets)

8 ½ " x 11" (50 sheet pack)

11" x 14" (tape-bound pad; 30 sheets)

11" x 14" (50 sheet pack)

11" x 17" (50 sheet pack)
Of course, if you prefer keeping your work in one place, the tape-bound pad is the best option for you. But if you don't mind loose sheets, the sheet packs offer a greater variety of sizes but at a slightly higher cost.
This acid-free paper weighs 180 gsm, is high-quality, super smooth, thick, but semi-translucent. This allows you the flexibility to do tracings but also execute crisp lines and technical precision. 
It can also withstand rigorous eraser use without damaging the paper. So, suppose you're a beginner or a perfectionist who wants their lines right before filling with Copic marker. In that case, this is an important feature to consider. 
That said, some users complain that this paper gets a little patchy with too much layering. This being the case, this pad is better suited to works with fewer colors. 
The Bottom Line:
The Bee Paper Company Bleedproof Marker Pad is an excellent option for trying out Copic markers on good-quality paper without paying a hefty price tag. You also have the flexibility of choosing between a tape-bound pad or loose sheet packs. 
Founded in 1557, Canson is well-loved by artists for its high-quality and high-performance products. Though Canson isn't usually affiliated with budget supplies, they produce excellent-quality budget-friendly paper. 
From sketching to creating Copic marker masterpieces, this paper allows you to layer, shift and blend colors 'til your heart's content. This 100 sheet, 9"x 12" pad provides ample drawing space and is suited to beginners and pros alike. 
Not only this, but the pad has a fold-over bound, which allows you to fold the cover to ensure it doesn't get in the way of your work. It also provides a sturdier surface to work on if you're out and about and there isn't a table available. 
The smooth sheets retain the vibrancy of the Copic markers. Still, they are versatile enough to enable you to branch out into other artistic mediums, such as acrylic markers, color pencils, or pan pastels. 
At 70 gsm, this paper is on the lower side of the recommended weight for Copic markers. So, you may be wondering whether there's a risk of bleeding or issues with layering – primarily as the paper is described as "semi-translucent." But, rest assured, neither has been reported as an issue. 
Nevertheless, it should be noted that because this paper is thin, erasing vigorously isn't recommended as it can cause the paper to wrinkle and damage. To avoid this, use your eraser gently, or pin the paper down to the pad using paper clams. 
The Bottom line
Despite its weight, this paper resists bleeding, is versatile, and suitable for layering. However, be careful when erasing. This paper is more prone to damage than some of the other recommendations on this list. As such, it might not be suitable for beginners. However, suppose you're after an excellent quality yet affordable pad. In that case, the Canson XL Series Marker Paper Pad is a great option for you. 
This acid-free pad by Bianyo is a worthy consideration. It provides the perfect surface for you to create your masterpiece on without smearing or bleeding issues. These super-smooth sheets allow for refined detail and better control over the Copic markers.
As with the Canson XL Series Marker Paper Pad, the lightweight build of the Bianyo Bleedproof Markers Pad (70 gsm) may concern some. However, be assured that it holds the inks despite the paper's weight, reduces ink absorption, and resists smudging. That's all while retaining a long-lasting quality that resists discoloration and deterioration. 
Thanks to its lightweight and chipboard back, this pad is a travel-friendly option. You'll have a sturdy surface to work on if there's nothing else available while you're out and about. 
 The pad comes in two sizes: 
A3 (50 sheets)

A4 (50 sheets)
That said, some users complain that this paper curls up a little if the paper gets too wet with ink. 
The Bottom Line
Despite its thinness, this pad offers excellent quality and promises to deliver bleed-free, smudge-resistant results. It's a superb pad for beginners, travelers, and those on a budget. 
Hailing to the original use of Copic markers, U.S Art Supply's paper pad can be used for so much more than just manga art. It certainly isn't limited to professional manga artists. 
In fact, its popularity with artists of differing genres is unsurprising. The pad accommodates a diverse range of mediums and tools – from alcohol-based markers to pencils and even felt-tipped pens. 
These ultra-smooth sheets have no tooth, which keeps the delicate Copic nibs from fraying and allows for easy blending and higher control to highlight and shadow your work. 
When the ink is absorbed, this gloss-finish paper showcases the vibrant Copic marker colors by maintaining their brightness, all without bleeding. At 100 gsm, this pad comes in two sizes:
Considering the price of these pads on Amazon, we think it's a fair cost, making them good for those wanting to explore Copic markers without paying an excessive amount. 
That said, if the pages get too wet with ink, there's a possibility of them warping. So, be sure to bear that in mind!
The Bottom line:
Whether you're a fashion illustrator, graphic designer, or simply a beginner who enjoys practicing and playing with Copic markers, this pad is suitable for your needs. It allows for versatile use and is priced so you won't feel guilty for using several sheets for practicing techniques. 
Being the much-loved and much-respected brand that it is, it's of little surprise that we've featured another Canson pad in this list. The Canson Layout Marker Pad offers 50 sheets of versatile, high-quality paper weighing just 70 gsm. 
Despite its thinness, the ultra-smooth finish delivers precisely what you need- the ability to retain the vibrant, rich colors of your Copic markers. All the while being able to blend and create smooth, crisp lines. 
What's more, you shouldn't experience feathering, even after applying several layers. You should be able to achieve the precision you require. 
The paper comes in three sizes:
9" x 12" 

11" x 14"

14" x 17"
These varied dimensions lend themselves to different uses and projects. It's also another affordable option, allowing artists to feel at ease using it as they wish, without fear of wasting expensive materials. 
A downside to consider is that you need to allow sufficient time for the ink to dry before coloring other areas. If you rush onto the next bit without waiting long enough, you risk smudging your work. 
The Bottom Line:
The Canson Layout Marker Pad is a strong contender for both professionals or beginners. With three sizes to choose from, all at a fair and reasonable price, this high-quality, high-performance pad is a winner for many artists.
However, if fast-paced marker work is your style, this might not be for you, as the ink needs time to dry before you move onto the next color. 
If you've made it this far down the review, some of you knowledgeable art-folk may be wondering how we've failed to include any Strathmore paper products. Fear not; we have you covered. 
Strathmore is loved and trusted by many craftspeople across different artistic channels. Strathmore paper is well-renowned for its quality – and they certainly haven't fallen short when it comes to paper for Copic markers either. 
This 24-sheet pad is exceptional for aspiring and pro artists alike and proves to be bleed-resistant, smooth, and yet thick enough (190 gsm) to withstand lots of ink.
Despite its silky smooth surface, this paper provides the necessary friction for high control over your markers, fine liners, or graphite pencils. While simultaneously enabling you to produce elegant gradients and fool-proof blending. 
The opaque white sheets retain the Copic marker's original, vibrant, rich colors. Adding to this, the design of the pad itself was clearly created with artists in mind. The glue-bound sketchbook is strong enough to hold the sheets together while allowing artists to pull pages out easily, without force.
What's more, for those who like to take their sketchbooks with them, this pad comes with a heavy chipboard back. As mentioned earlier, this comes in handy if there aren't any other suitable surfaces to lean on. 
However, For 24 sheets, the pricing seems a little steep. But, you certainly get what you pay for because the quality is superb.
The Bottom Line:
Strathmore hasn't disappointed us here. They've provided another superior quality product worthy of lots of different artistic projects. Without a doubt, this is a strong contender for those looking for the perfect paper for Copic markers. 
Winsor & Newton are well-known and well-loved in the art industry and, unsurprisingly, boast a range of high-quality paper that doesn't disappoint. Needless to say, their acid-free, bleed-proof paper pad is no exception.
This 50-sheet, 75gsm pad lives up to its name when it comes to bleed-proof, which, quite frankly, is a necessity for anyone serious about using Copic markers. Not only that, but this pad is resilient and holds the ink perfectly despite its thinner weight.  
The smooth, white surface allows for fluid, effortless control, and coloring. At the same time, the pad's coating helps regulate marker ink consumption. The last thing you want is to waste your expensive Copic ink on paper that can't hold it properly. As such, this pad allows you to create vivid, color-intense artwork with your Copic markers, even after layering. The pad also allows for streak-free, crisp lines and deters smudges and feathering. 
There are two sizes to choose from:
The only downside is that because these sheets are on the thinner end of the scale, they run the risk of wrinkling. 
The Bottom Line:
This is good for those not wanting to pay a vast amount but want a substantial number of sheets for their money. It's also an excellent choice for avoiding unwanted bleeding and feathering. 
FAQs
Question: What about cheaper markers? Does it have to be Copic?
Answer: Of course, the answer is no; it doesn't have to be Copic. But bear in mind the paper recommendations above are based on using Copic markers and not other brands. 
Aside from that, there's a good reason why Copic is so popular. Actually, there are several reasons, which you've already read about. Unlike cheap markers, which:
• Run out quickly
• Create an unprofessional
• Discarded when the ink runs out (usually quite quickly)
• Copic markers are refillable, produce professional results, and are designed to last for years, or in some cases, decades! Even if the nibs are worn, they can also be replaced. 
All in all, we believe Copic markers are a worthy investment.
Question: What does the "tooth" of paper mean?
Answer: This is a good question and something you may have wondered several times while reading the article. Essentially the paper's tooth describes the surface texture of the paper. As a rule, the more tooth a paper has, the rougher it feels.
Question: Why isn't rough paper good for Copic markers?
Answer: As mentioned above, rough paper (i.e., porous paper with a lot of tooth) is unsuited to Copic markers because the delicate nibs will likely snag or snap. Additionally, if you want precision, the rough surface inhibits your ability to create straight, smooth lines or keep the ink strictly in the space or shape you wanted. 
Question: What does GSM mean? 
Answer: You would have seen this term a lot throughout the article when referring to a paper's weight. Manufacturers have now converted reams to grams per square inch (GSM). The higher the GSM, the higher the ream count. You can check the GSM of your paper on its packaging.
Which Paper is Best for Copic Markers?
Choosing a winner isn't as straightforward as you would hope because the answer largely depends on your personal and specific requirements. The first thing to do is to identify your project goals and consider your priorities before choosing your paper.
For example, do you want thicker-weight paper for fashion illustrations? Or a thinner, semi-translucent paper to trace or use of a lightbox with? If you're still unsure, ask yourself a few questions, such as: Do you need a whole ream of paper or a sketchbook? Do you want this paper for final art pieces or just to practice with? What type of project are you planning to use this for? 
The Copic Marker XPBC Blending Card is unsurprisingly highly rated and perfectly suited to Copic markers. However, for some, it's too much money to justify on paper. If you can relate, you can't go too far wrong with any of the above recommendations. 
Which paper will you opt for? Or, do you have any experience with the products we've mentioned above? Either way, let us know your thoughts in the comments box below. We'd love to hear from you!
To get more art inspiration, check this material guides: