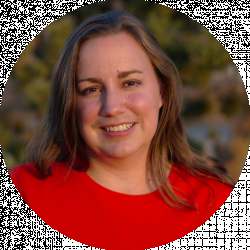 Latest posts by Christine Lindstrom
(see all)
Have you ever bought yarn online? Despite the popularity of online shopping for nearly everything these days, many crafters have been reluctant to consider buying their yarn online. This is in part because, for so many of us, selecting yarn is such a tactile process. We want to touch the fibers and imagine the feel of the finished project. It can help to hold a few skeins in our hands, placing different colors next to each other to choose just the right combination. 
Despite this, there are some great reasons to buy yarn online. There are an overwhelming number of options out there, though, and it can be hard to know where to start. If you're new to web-based yarn buying or just want to make sure your next online purchase is a great one, I want to help you untangle the spinning world of online yarn shopping and help you find the best places to buy yarn.
Why Buy Yarn Online?
Many of the reasons people choose to buy yarn online are similar to the reasons to buy anything online. It is convenient to shop from home at any time of day (or night). It is easy to shop around from the comfort of your sofa since you can compare prices and selection at the push of a button. You can probably save a little money, and your yarn will be delivered directly to your door. Chances are high that if you're reading this article, you're pretty familiar with online shopping in general. When it comes to buying yarn online, there are some specific advantages and disadvantages to be aware of before you click "submit my order."
Advantages of Buying Yarn Online
In addition to saving a little money and getting your yarn delivered right to your door, there are some big advantages to buying yarn online.
Selection.

Depending on where you live, you might not have access to multiple craft stores or yarn shops locally. But whether your local selection is limited to the craft aisle at Walmart or you live near several major craft chains, you still might have difficulty finding exactly what you're looking for. If you're ordering online, the sky's the limit.
Specificity.

If you've found a pattern that you love and you want to make sure that it turns out exactly like the picture, then you have to start with the exact yarn that the pattern calls for. When you know specifically which yarn you need, and how much of it you need, then typing that information into a search engine should bring you straight to online stores that can sell it to you.
Quantity.

Bigger projects often require a lot of yarn. It's important to buy all of your yarn at the same time to make sure that each skein of the same color comes from the same dye lot. Variations can occur among yarn of the same brand and color name if they come from different dye lots. If your local store doesn't have enough for your project, it isn't enough to get started with what they have and buy more when it's been restocked. Ordering online can give you the option to buy larger quantities of yarn from the same dye lot to make sure your project turns out beautifully.
Options.

You're probably accustomed to seeing the same major yarn brands lining the yarn aisle at your favorite store. These are great, but there are other options and shopping online makes them available to you. Explore the world of homespun yarns, or try a new type of fiber. Purchase natural wool yarn directly from the farmer who raises the sheep. You can even buy raw wool and learn to spin your own yarn. Shopping online opens up a world of options, no matter where you live.
Disadvantages of Buying Yarn Online
Ordering yarn online can also have some significant disadvantages. Despite all the advantages listed above, many knitters and crocheters still avoid buying their yarn online. Here's why:
Sensory Limitations.

However detailed the picture is on your screen, you cannot touch or feel the yarn you're buying ahead of time. If it's important to you that you roll the threads between your fingers and personally judge if it's the right quality and texture for your project, then buying yarn online may not be right for you. 
Color Variations.

If you are looking for a very specific shade of yarn, or you want to hold two colors of yarn side by side to see how they complement each other, then online shopping is limited. Colors can be slightly distorted based on camera quality and lighting when the pictures are taken. Color can also vary slightly from one display to the next, so what you see on your computer might look a little different than what shows up on your phone. The real color that shows up in your package might be subtly different from both. The differences might be barely noticeable to most people, but the only way to know for 100% sure what you are getting is to hold it in your hand before you buy it.
Shipping Time.

If you're inspired and want to get started right away, or you're making a gift for an occasion and need to get it done on a deadline, online shopping can be frustrating. Most likely you'll have your yarn within a few days of placing your order, but unexpected delays can occur, and maybe you don't even want to wait that long. If you want the satisfaction of picking out your yarn and getting started on the project right away, then buying yarn online is not the way to go.
4 Ways to Shop Online for Yarn
1. Direct from Brand Manufacturer
If you love a particular brand of yarn, or you're following a pattern that calls for a specific brand of yarn, it makes sense to order what you need directly from the manufacturer. Currently, the best brand-specific website is Lion Brand. There you can find all of Lion Brand's yarns, including their most popular lines: Mandala, Vanna's Choice, Scarfie, and Shawl in a Ball. They also offer a variety of accessories for sale, as well as free patterns and instructional videos. Check out their clearance section for great deals. 
Most of the other well-known yarn brands no longer have their own individual websites. If you're looking for yarn from Red Heart, Caron, Bernat, or Patons, for example, you should head to the Yarnspirations website. These brands all list Yarnspirations as their official website now, so you get access to the full selection of all of these major brands, and several more, in a one-stop shop location.
2. Websites of Brick-and-Mortar Stores and Chains
Ordering from stores that have brick and mortar locations has some advantages. You can visit the store before ordering if you want to try to see and touch the yarn you're considering. You also have an easier process for returning it if something goes wrong and you're not satisfied with the yarn you receive. 
Most knitters, crocheters, and crafters are all too familiar with the three big chains: Michael's, Joann, and Hobby Lobby. If you are an email or text message subscriber to any or all of these stores, then you probably have a half dozen discount codes in your inbox just waiting to save you some money on your next order. (Let's be honest, ordering online from these stores will probably save you a bundle on impulse purchases you might make if you shop in the store!)
Some well-known yarn stores have a physical location, but also do business nationwide, or even worldwide, through their webshops. A great example of this is the New York City yarn boutique Purl Soho. 
Don't forget to support local businesses in your area, though. Small yarn stores often struggle to survive in the shadow of these national chain giants. Small local stores can give you more personalized service and are often willing to find items for you, even if they don't have them in stock. Many of these stores also have websites that allow you to shop online. For help in finding your LYS (local yarn store), check out KnitMap. Just type in your city name or postal code and see what pops up! (Note: This site has listings in the United States, Canada, and across Europe!) 
3. Online-Only Yarn Stores
If you're looking for a large selection of yarn, thread, and yarn-related accessories, then an online-only store might be your best option. Because they don't have to maintain brick-and-mortar locations or arrange their stock in a way that is accessible and attractive to customers, they typically have plenty of warehouse space to maintain a huge stock and an extensive selection. 
The problem is, a simple search will quickly reveal that there are a lot of options. Typing "online yarn store" into Google yields over 100,000,000 results. It's just too overwhelming. How can you choose among millions of options? Here are some favorite, trust-worthy sites:
4. Direct from Farmers and Producers
Shopping online opens up an exciting new option that not everyone would have available without it: buying yarn directly from the hands that produced it. You can order wool directly from the farmers raising the sheep and alpacas. If you're interested, you can even purchase the raw wool and learn to spin and dye it yourself. You can also buy pre-spun and pre-dyed yarn. You get high-quality, handmade yarn while supporting small farms and artists. 
Many farmers and artists sell through the online crafter's platform Etsy. You can find different types of yarn directly from farmers. One top seller is TheDoultonFlock. You can also purchase yarn from dye artists that produce unique or even custom skeins of yarn. THREADS Hand-Dyed Yarn is a great Etsy seller to try.
There are a lot of options when it comes to buying yarn directly from the farm. Some great examples of farms with very user-friendly online stores are the Foster Sheep Farm in upstate New York, and Cloverworks Farm in Vermont. To support your local community, you can use the My Local Wool website to find a farm closer to home. 
Read More:
• Knitting Chart Symbols Explained: All You Need to Know
FAQs
Question: Where is the best place to buy yarn?
Answer: The best place to buy yarn depends on what kind of yarn you're looking for. If you prefer to see and touch the yarn before you buy it, then shop in person at your local yarn store. If you would prefer to shop online, try the huge selection available at sites such as Yarnspirations and WEBS. 
Question: How can I save money on buying yarn?
Answer: There are lots of ways to save money when buying yarn. Many online yarn stores offer an option to sign up and receive their newsletters. They often have special discounts available to email subscribers, and they will also alert you to their best sales. National chain craft stores such as Michael's, Joann, and Hobby Lobby are known for their frequent coupons and specials. If you're flexible on what type of yarn you're looking for, then second-hand stores and yard sales can be great places to score really cheap yarn. 
Question: Which brand of yarn is the best?
Answer: Which brand and type of yarn are best depends on the intended use for the yarn. When creating a gift for a baby, for example, you'll want to choose a very soft yarn. Most baby yarns are made from synthetic fibers such as polyester or acrylic.
Bernat is a popular brand for baby yarns. If you're making a warm winter hat and mittens, you might select a 100% wool yarn, or a wool blend. Patons is a great brand for washable wool yarns. 
Conclusion: Best Place to Buy Yarn Online
When I'm buying yarn online, it's generally because I know exactly what I'm looking for. If I'm not sure what I want for a specific project, then you'll probably find me at a local store so I can experience the colors and textures firsthand. 
Since I know what I want when I'm shopping online, I choose a site with a big enough selection that I'm likely to find what I'm looking for, with good shipping policies and excellent customer service. I tend to use a lot of free patterns from the major yarn manufacturers, so I'm probably shopping for yarn from one of those brands. My top choice is Yarnspirations!
If I can't find what I'm looking for there, then my next stop is at WEBS. This site is also known for its incredible selection, great prices, and wonderful customer service. 
I love the idea of buying yarn directly from the farm, though, and I'm on the lookout for a pattern that will inspire me to try something new – not only in terms of my crochet skills but also in terms of my shopping habits!