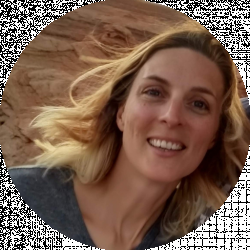 Latest posts by Shaleena Quinlan
(see all)
Some materials lend themselves to easy adhesion, and you don't have to look long and hard or mull over your decision for which type of glue to use.  But when it comes to felt, this is not the case. This material is soft and fuzzy, which makes for a difficult surface to adhere to any other material. Fortunately, engineers and manufacturers have come up with several great solutions.  
The purpose of this article is to inform you on what type of glue will work best for your felt projects and how to find it. We will walk through the simple steps together so that you won't feel frustrated when you head to the glue aisle. Ready to go?  Let's begin our journey.
Two Types of Felt
Before we delve into felt glue, we need to discuss the fact that there are two types of felt on the market. First, there is the very common and inexpensive acrylic felt that most of us will use in a craft project at some point in our lives. Then, there is the more luxurious and expensive wool felt that we may use for special projects.
Both types of felt are great to work with and have their positive and negative aspects, but what is important to remember about these two is that they will react differently to glue. For instance, wool felt is a wonderful material to adhere to other materials via hot glue, but acrylic felt will melt if exposed to that type of heat. This is why we must be cautious as we select felt glue.
What to Look for in Felt Glue
The first step in this journey is to consider the features that should be an integral part of the felt glue you choose. These features are what make the glue stick to the felt and still look great once it has dried.
Drying Quality
This feature is something you should consider, especially if you are working on a project where the glued felt is visible to observers. You want glue that will dry clear and soft. 
Nothing looks good with stiff, yellow glue peering out when it shouldn't be seen. Be careful to check reviews so you know whether or not a particular brand of glue offers this feature, or at least test it for yourself before placing it into your finished project.
Drying Time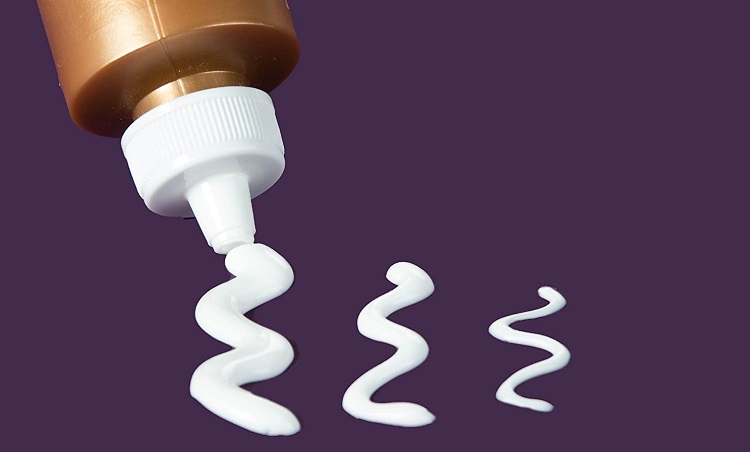 This feature is important because you don't want to wait hours for a small piece of your project to dry before you can move on. Make sure you look at the general amount of drying time the glue recommends, so you know what to expect when you are working with it.
Ease of Use
This feature refers to how difficult or easy the glue is to apply to different projects. You will need to look at the type of nozzle or application piece that the product has been designed with to ensure that it will be an easy-to-apply product for your particular project.
This feature can also include whether or not children should use the glue. If you plan on letting kids use felt glue make sure it is non-toxic, so they don't accidentally ingest something harmful. Also, you don't want them getting a terrible skin rash or burn because they touch something with chemicals or that uses hot glue.
What Are the Best Felt Glues on the Market?
Now that we have discussed why you should get particular types of glue to work with felt and have described what features to look for in those glues, we can begin looking at products that are available on the market. We have selected the following product recommendations using these criteria:
Drying Quality –

we will look for items that dry soft and clear.

Drying Time –

we will look for items that dry quickly.

Ease of Use –

we will look for items that are easy to use and offer some products that are specifically designed for kids.

Ratings & Reviews –

we will only recommend products that have at least 4-star reviews.
The Best Felt Glue for Adhering Felt to Fabric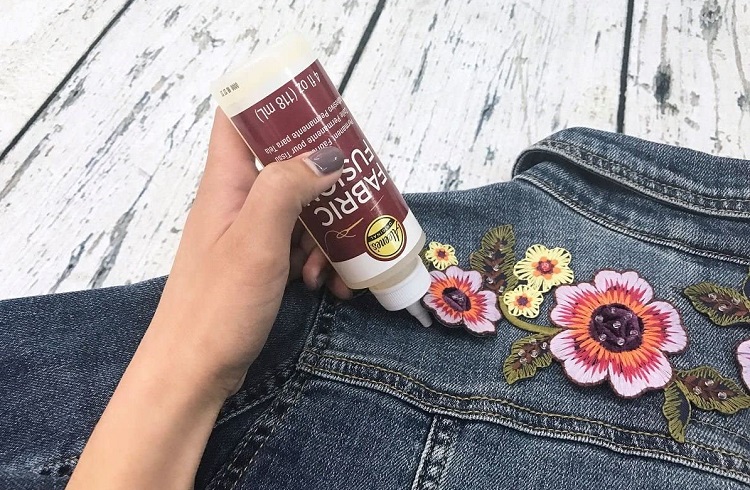 This is a brand that has a good name in the world of fabric arts, so you can be sure that you will get a good product. After over 9,000 reviews, this glue has a 4-star rating that you will appreciate as you use it in your felting projects. Customers are raving at how well it holds fabric together so that they don't have to sew ripped seams.
Pros
Bonds well and quickly

Reasonably priced

Non-toxic

Washable

It can be washed off before it dries
Cons
Some users have commented that it doesn't work well with thin fabric because it stiffens it and shows through.

Does not dry clear
The Best Felt Glue for Adhering Felt to Leather
This adhesive provides a quick and strong bond that will remain flexible and washable. Tear mender is the sort of glue that every person who wears clothes should keep in their home. Not only will it work wonders on wardrobe tears, but it can also heal the damage done to upholstery and outdoor gear.
Pros
Available in several sizes and price ranges depending on what you need

It can be used on indoor and outdoor items

Dries in 3 minutes

It can be washed in 15 minutes

Non-toxic
Cons
Does not dry clear on dark fabric

Does not have a long shelf life
The Best Felt Glue for Adhering Felt to Metal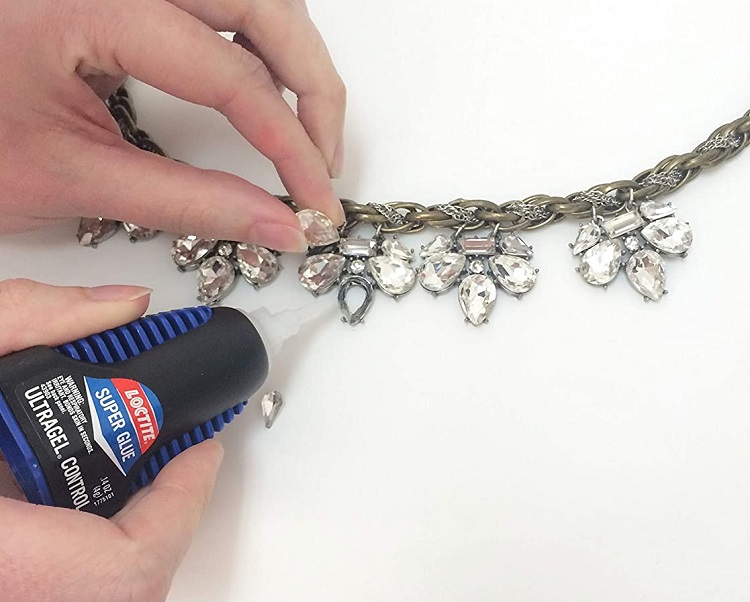 Sure, this glue is great for bonding felt to metal, but this type of glue can actually adhere almost anything together. Try it for yourself sometime.
Its bottle is designed to be easy to use, ideal for getting into tight spaces, and keep the glue from hardening before you can use it all. If you think this glue might be too good to be true, check out all the 11,000+ customer reviews that have added up to make this a 4.5-star rated item.
Pros
Bonds in 5 minutes

Only requires a small amount of glue for effective adhesion
Cons
It can bond skin together, so wear gloves when using

Glue can harden if the lid is not tightened after use
The Best Felt Glue for Adhering Felt to Wood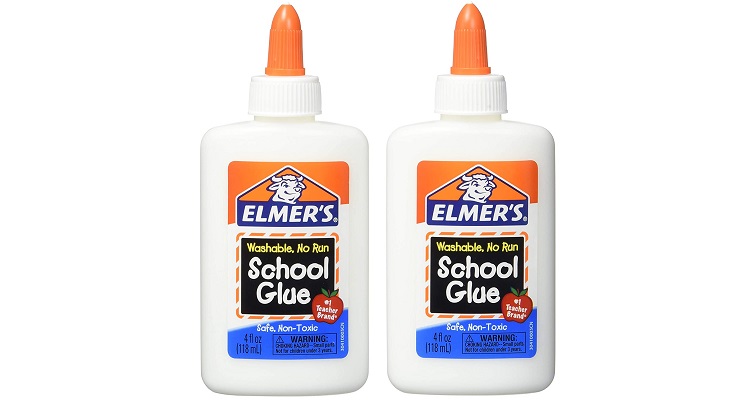 All you need is this very common glue, and you will be able to bond felt to wooden items in no time. You know this glue from kindergarten craft time and should feel a special bond with it already.
Pros
Inexpensive

Easy to fin

Easy to use

Non-toxic

Washable

Safe for children to use



Cons
Many users find that its consistency is too runny

Some customers received a different type of glue than the one advertised
The Best Felt Glue for Kids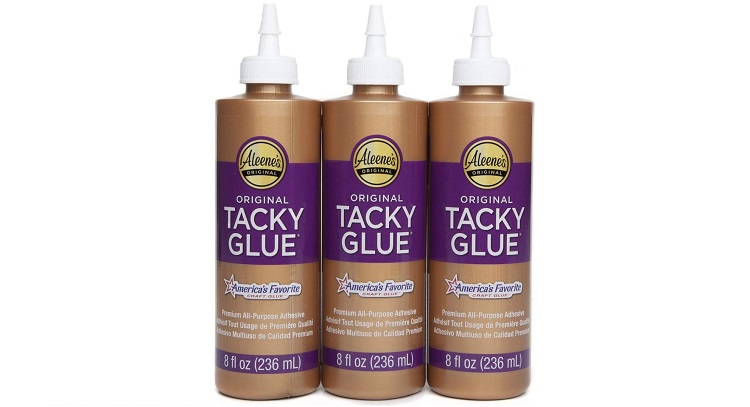 Glue like this is something that every home, craft business, and school should have in stock. It is designed to be used on many different materials and for a variety of projects. The bond it provides is super strong and quick to set, so you won't be able to mess up your work so easily.
Pros
Dries clear

Non-toxic

Low odor

Dries permanent

Hold bond on contact

Bond is very strong

Cap can be cut to provide the preferred glue consistency

Customers love this glue and have given it a 4.7-star rating out of 5 stars



Cons
Customers have commented that the consistency of one bottle compared to another is different – some glue is too thick, and some are too runny
The Best Felt Glue Overall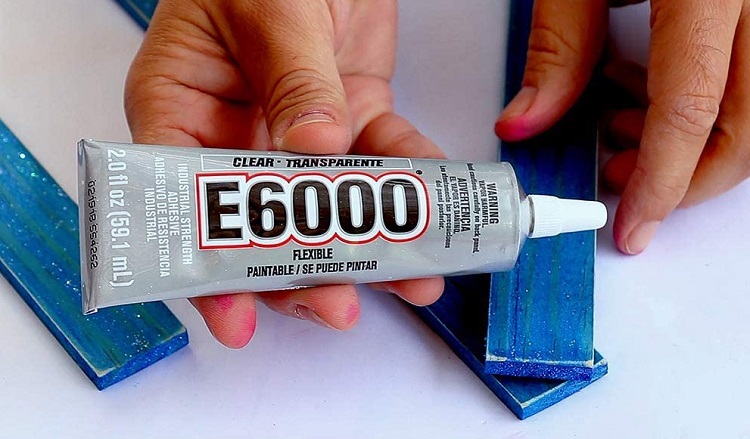 This type of glue is extremely popular with crafters, and once you read the reviews, it's easy to see why. It brings strong and quick adhesion to nearly any material with relatively little effort. This product is worth experimenting with.
Pros
Safe to machine wash and dry products that have been bonded with this glue

Safe for use with photos

As of the writing of this article, 88% of the customer reviews for this product are 5-star

Customers have found that this glue will hold up even when placed in hot, sunny places

Some customers have used this glue to repair their engines
Cons
Customers have found that the lid will glue shut after opening and using it, and because of this issue, some have suggested covering the tip of the bottle with Vaseline before replacing the lid

Customers have commented that the bottle doesn't squeeze well, and it can bust after being squeezed too much
The Best Hot Felt Glue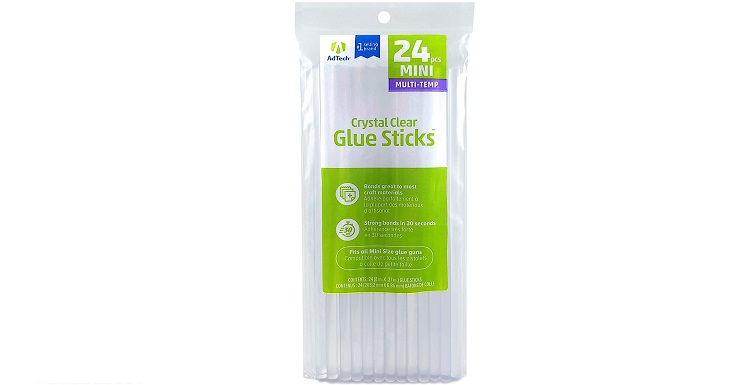 Pair these glue sticks with your favorite hot glue gun for the best experience when working with wool felt. Remember, this type of glue does get hot, so stay safe and keep it away from children.
Pros
Includes 24 sticks

Reasonably priced

As of the writing of this article, 84% of the customer reviews were 5-star

Non-toxic

Melts quickly dries quickly and adhere strongly
Cons
Some customers have found that the glue sticks melt too quickly

Some customers have found that they come out of their glue guns very easily since they are thin
The Best Spray Felt Glue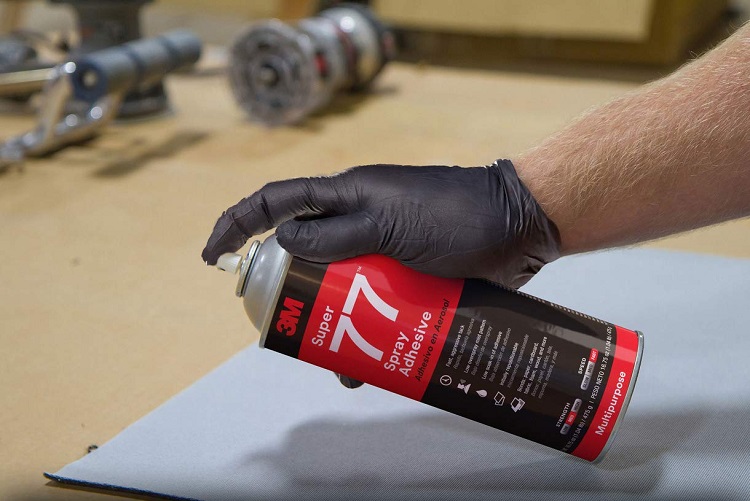 When your project calls for an adhesive solution that is best provided by a spray product, then opt for this glue. Its strong and effective bond is made for industrial use. Because of this, it can bond to nearly any type of lightweight material within 15 to 30 seconds.
Pros
Provides quick bonding

Provides secure bonding
Cons
Does have an odor

Very tacky and will stay tacky for a long time
FAQs
Question: Where Can I Find Some Great Felt Craft Ideas?
Answer: Crafting with felt is a fun and colorful activity that both children and adults enjoy.  If you are interested in working on a few felt projects on a rainy day this autumn, then check out these options:
Plantable Felt Garden Box: A craft like this is something that parents will enjoy participating in as much as their kiddos. So, grab some colorful felt, scissors, and your favorite glue for an afternoon of family crafting and playtime. You'll love this garden box because your child will never get bored trying new ways to squeeze in the product and pull it back out.  It will also be a great way to introduce healthy foods to your family.
Felt Tool Box: Here is another box to fill with homemade felt toys. You may have to practice your sewing skills on this one, but it will be so worth it to watch your little ones trying their hand at fixing things around the house.
Felt and Suede Clutch: Gift your friends or yourself something fun, unique, and extremely creative with this project. It is simple but very cute. Everyone you meet will be wondering where you got your clutch and how they can get their hands on one for themselves.
Question: How Can I Find Out What Glue to Use with Other Types of Crafting Materials?
Answer: Crafting isn't a one-material show. You should prepare yourself to use many different types of materials that require different types of glue for the best adhesion. If you find yourself in a quandary as to which glue to use with the materials you have on hand, you can reference this Glue Guide or the This to That Guide for expert advice.  
If you're specifically looking for help with fabric glue, we have a guide to the Best Fabric Glue that will help you in your search.
Question: Is There a Difference Between Tacky Glue and White Glue?
Answer: Yes, but it is slight. They both are considered safe, non-toxic, and most will dry clear. The main difference between the two types of glue is their consistency. Tacky glue is thicker than white glue, and therefore, it will not run or seep into crafting materials as white glue will.
Everything Comes Together in the End
Craft & Stitch has a vision that it can bring communities and friends together to learn all about crafting and enjoy their time working through a project alongside one another.
We want to encourage you to explore your creative side and allow your gifts to be seen. That is why we designed all these guides about crafting tools, materials, and tutorials. We hope that you will take what you have learned here, share it with your community of friends, and keep growing.
Now that you know all about glue, you should be golden when it comes time to use felt or any craft material really. Glue is the product that brings everything together, but comradery and creativity are the things that keep those things bonded for a lifetime. Happy crafting!
Research Citations:
Find more about crafting tools, materials, and tutorials, on the links below: