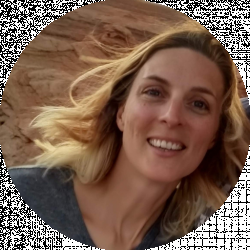 Latest posts by Shaleena Quinlan
(see all)
Art forms that allow people to design and create useful items and showcase their creativity are at the top of my list of favorite things.  If you can tie together fun and functional, you've got a winner in my book.  I believe that sewing is one of those winning art forms.  Creatives who are adept at sewing can probably figure out how to solve any problem.  
Whether you are just dipping your toes into this art form or have been practicing it for decades, you know you need to find the best sewing machine.  Now, you could head over to your local hobby and crafts store to pick out the latest and greatest model, but there's no need to do that.  Sewing machines are built to last, so it is possible to find a used model that will still work after decades of use.  
So, if you want to save your money, let's talk about how you can find the best-used sewing machines.  Not only will this ease the strain on your wallet, but it can also save you time and frustration.  Let's walk through the steps together so you can discover how simple the shopping process can be.
Why Look for a Used Sewing Machine?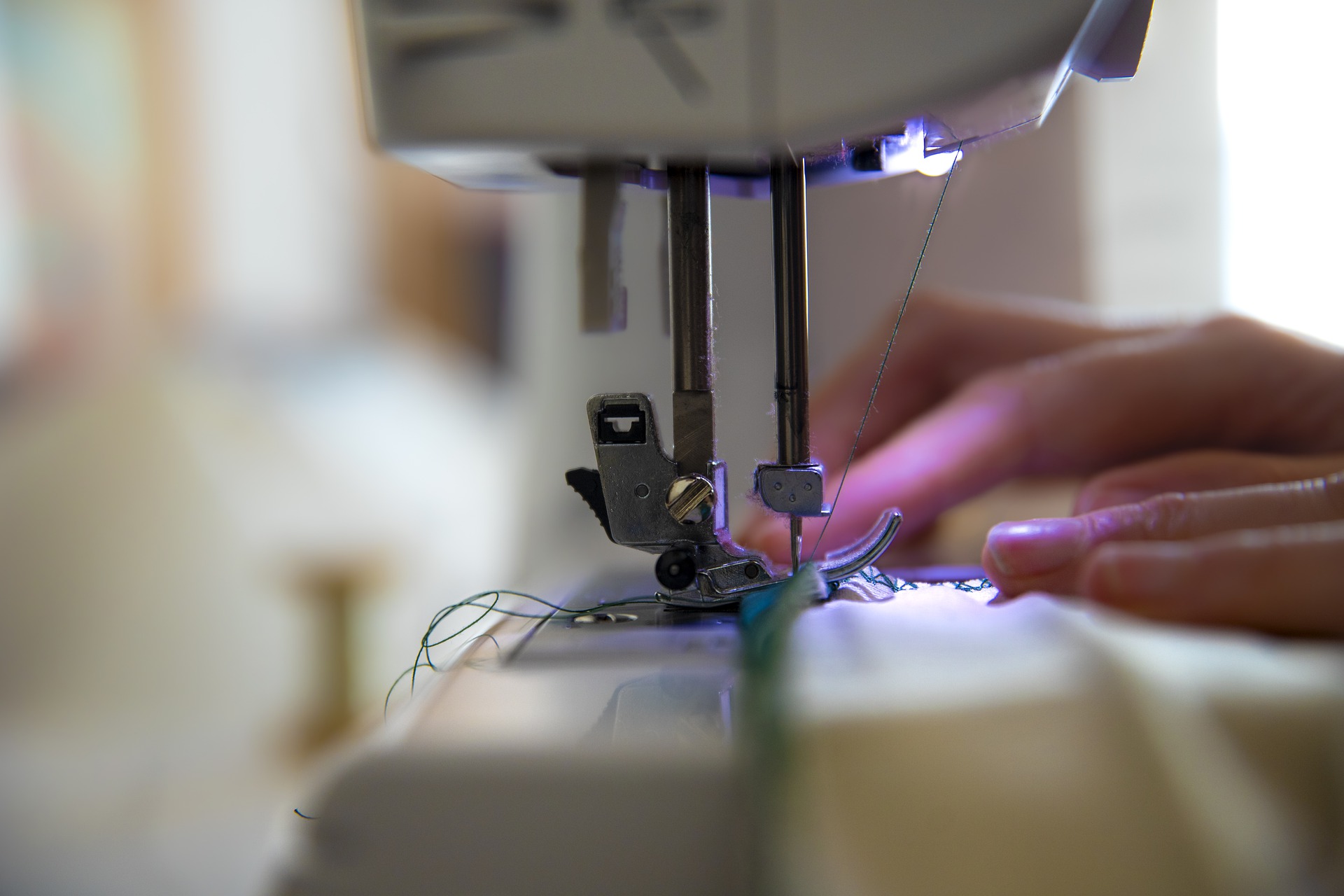 Okay, so we mentioned that used sewing machines can save money upfront, but you may need a few more good reasons why you should opt for something old and used rather than something right out of the box.  Here are a few good reasons why you should go this route:
Buying a used sewing machine allows you to choose from a wide array of machines from all decades.  This opens you up to more brands, features, and functions than just settling for a modern model.

Buying a used sewing machine allows you to choose sewing machines that are built from sturdier metal parts rather than bendable and breakable plastic parts, which is a primary component of modern models.

Buying a used sewing machine allows you to get sewing machines that have simple functions and features and are easy to learn rather than computerized modern models that may take a lot of time and effort to really grasp.

Buying a used sewing machine allows you to select models that are easy to troubleshoot at home, especially if you have any mechanical skills.  This means you can fix your machine quickly and with less money going out to a repair shop.
What to Look for in a Used Sewing Machine?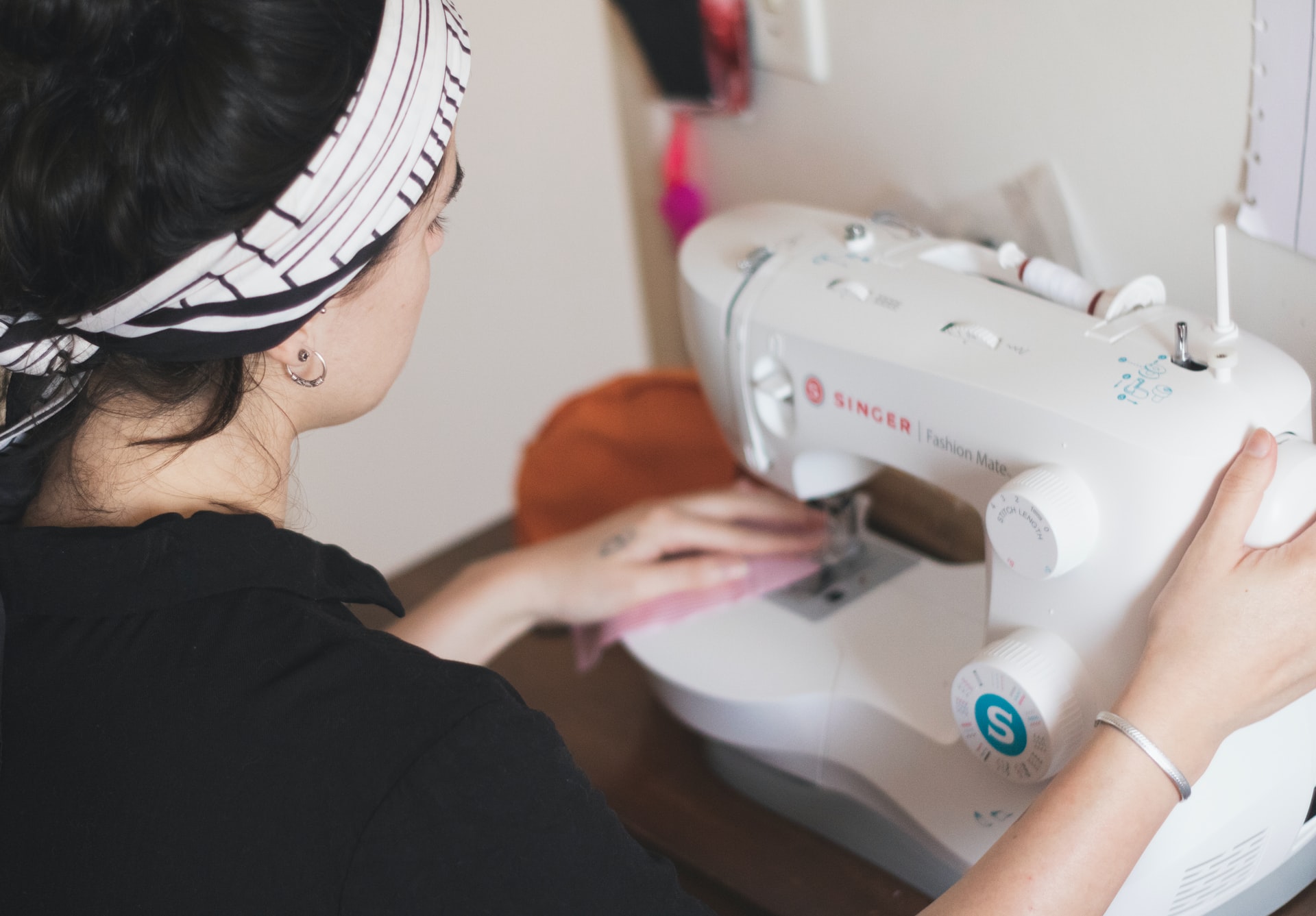 When you begin searching for a sewing machine, you will need to make a list of the features and functions you require.  This makes it a lot quicker and easier to select a sewing machine.  Below is a general list of the things you should consider when you go shopping for a used sewing machine.  Jot down the features and functions that you really cannot do without, so when we get to product recommendations, you can easily say yes or no to a suggested item.
Communication
Since you will likely be purchasing this item from a person or a shop, make sure whoever is selling the sewing machine is willing and able to communicate as much information as possible to you concerning the machine.  Ask good questions and follow up if you don't get all the facts you need.  There are plenty of good used machines out there, so don't settle for something that you are not comfortable with.
Missing Parts 
If the used machine you are considering has a few missing parts, this isn't a huge problem since many online shops sell sewing machine parts.  Take some time to look for these parts online or call some local shops to make sure you can actually get replacement pieces before you purchase the machine.
Size & Weight
As is the case with any sewing machine you purchase, you should make sure it is the right size and weight for you.  If you plan to put it on a table and let it remain there indefinitely, then you can get large and weighty machines without any hesitation.  However, if you are planning to travel with your sewing machine or if you need to move it from storage to a workplace regularly, you should only consider compact and lightweight options.
Working Parts
Ensure that the machine works well enough before you purchase it.  If you have experience fixing mechanical parts, you may be able to get by with a few broken parts, but if you don't, you should get a machine that is fully functioning.  Test each essential part, particularly the needle function, to ensure that they are working as they should.
Which Sewing Machines to Consider?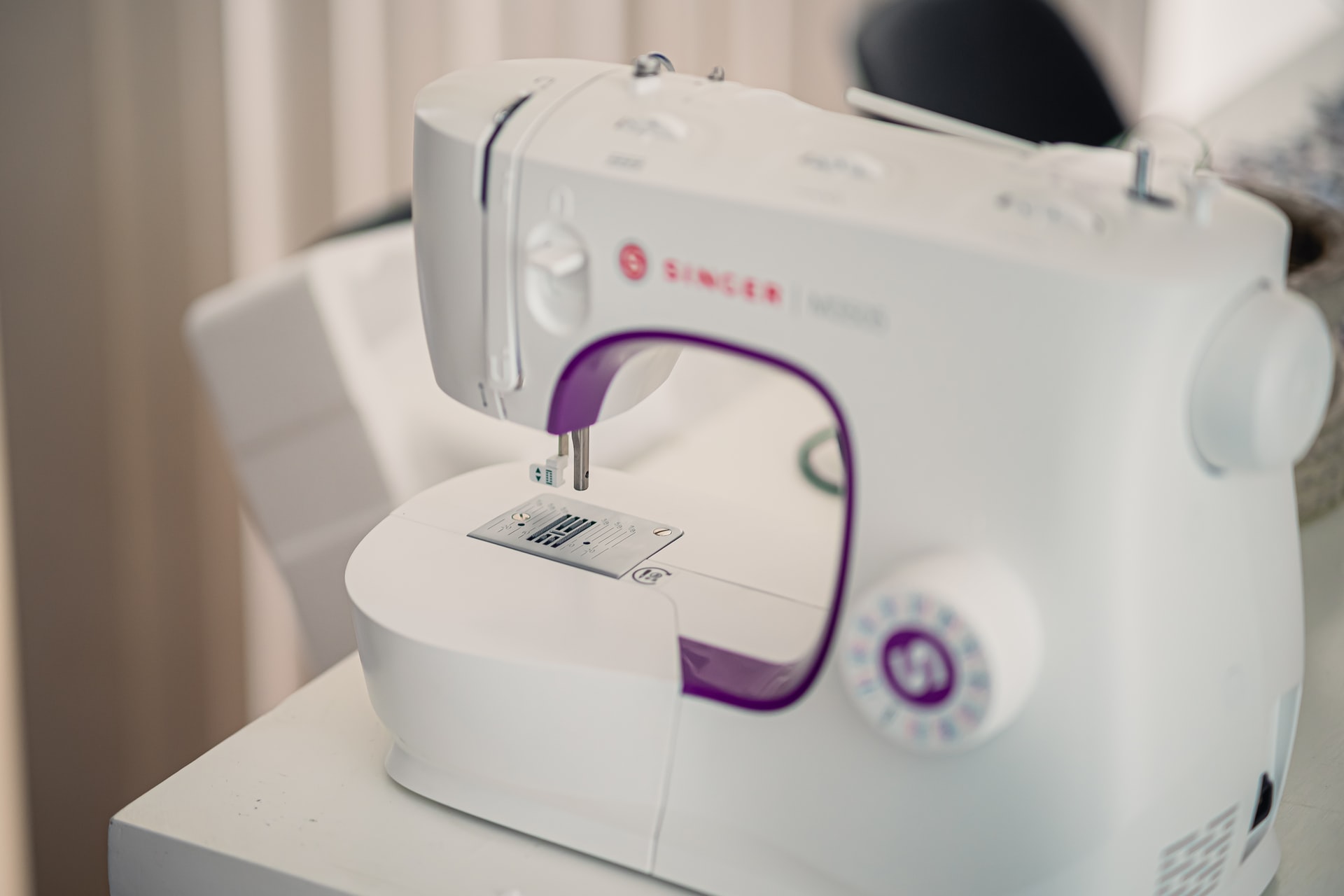 We have covered the reasons why you should consider getting a used sewing machine over a new model, and we have listed out the features you should look for in a used sewing machine.  Now, we can begin looking at some of the best-used sewing machine options on the market.  Bring your list of wants and needs as we look through these fantastic options.
The five recommended machines on this list have been pulled together using the following criteria:
Age – We will list machines from many different time periods, so you have plenty of variety from which to choose.
Features – There are machines that we use for basic sewing projects, and then there are machines that specialize in specific types of sewing techniques.  We want to offer you the fullest selection of basic machinery functions, as well as specialty features.
Parts – We will offer machines that either has all their parts or are easy to procure parts for.
Price Range – We will try to be budget-friendly with our recommendations, but some of these machines may still be a little pricey.  The price range of each machine will make an impact on whether or not the machine is recommended.
Ratings & Reviews – Ultimately, we will recommend machines that are highly rated by actual users.  Plus, we will look for sellers and shops that have good reviews from their customers.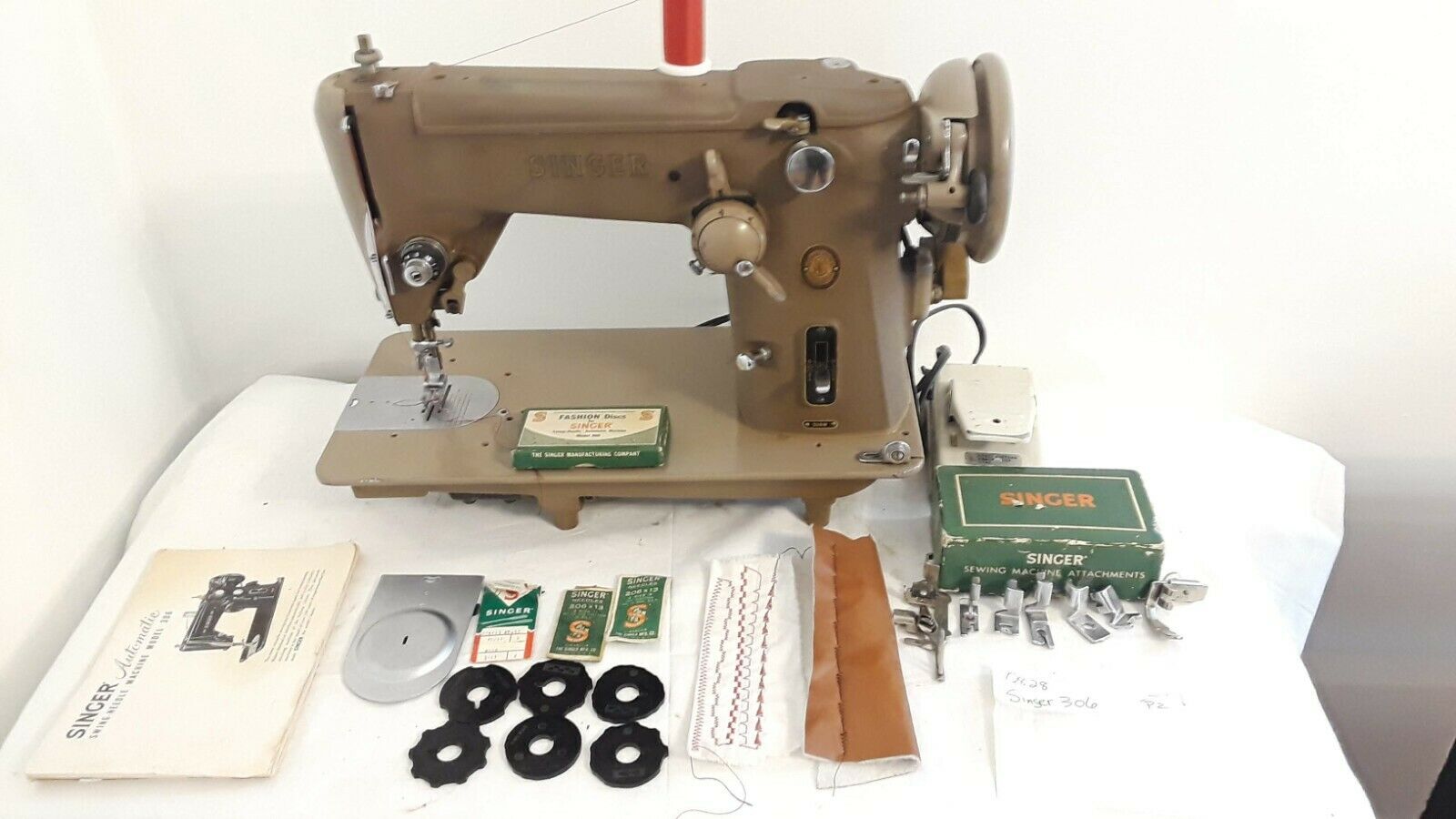 This 1950's classic gets high reviews from users because it is so easy to use, and yet, it can do basically anything.  Comments have included the fact that it is heavy and doesn't have a lot of fancy stitch options, but it works quietly and is a great machine for beginners to use.
Pros:
Built durable

Works well on multiple layers of fabric

Works well on all types of fabric

Stitch width is adjustable

Needle position is adjustable

It is able to do some embroidery stitches

Offers three of the basic stitches every machine should have (forward, backward, and zig-zag)
Cons:
Does not include a buttonhole stitch

Requires special bobbins and needles

Some of these machines are priced too high
Note:  Reviewers have mentioned that this machine requires needle size 206 X 13, and they were able to get the correct needles from [email protected]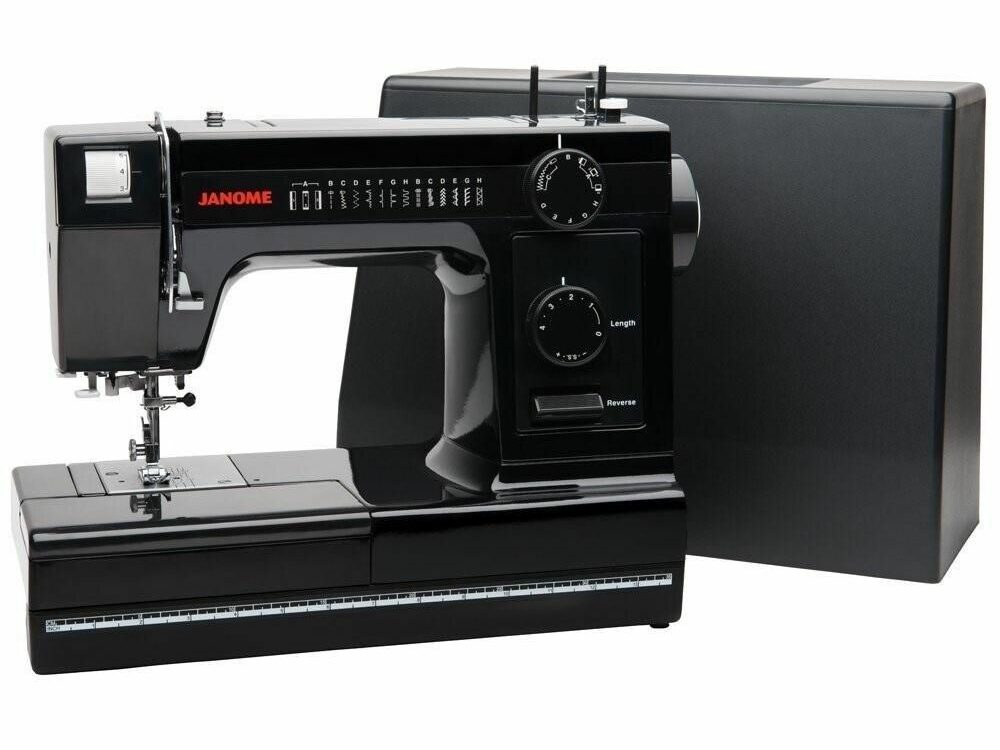 This machine is reminiscent of the sewing machines that infiltrated the market in the 1970s.  It is solidly built with a metal chassis and an aluminum body, so you know you are dealing with a strong, durable, and well-built machine.  Users agree that this is a machine that does it all, and quite possibly, makes sewing anything a breeze.
Pros:
Parts are easy to come by

The machine is solid and durable

The machine is easy to use and designed for beginners to learn on

The machine is designed to be used by sewists of all skill levels

The machine is easy to repair

Includes 14 built-in stitches

Includes a buttonhole maker

Includes a free arm for larger projects

Includes a function for threading the needle

Includes a dial for easy stitch selection

Works well to sew multiple layers of fabric

Works well to sew thick fabrics, including upholstery and leather
Cons:
Requires that you wind the bobbin in an old-fashioned way

Does not include a lot of decorative stitches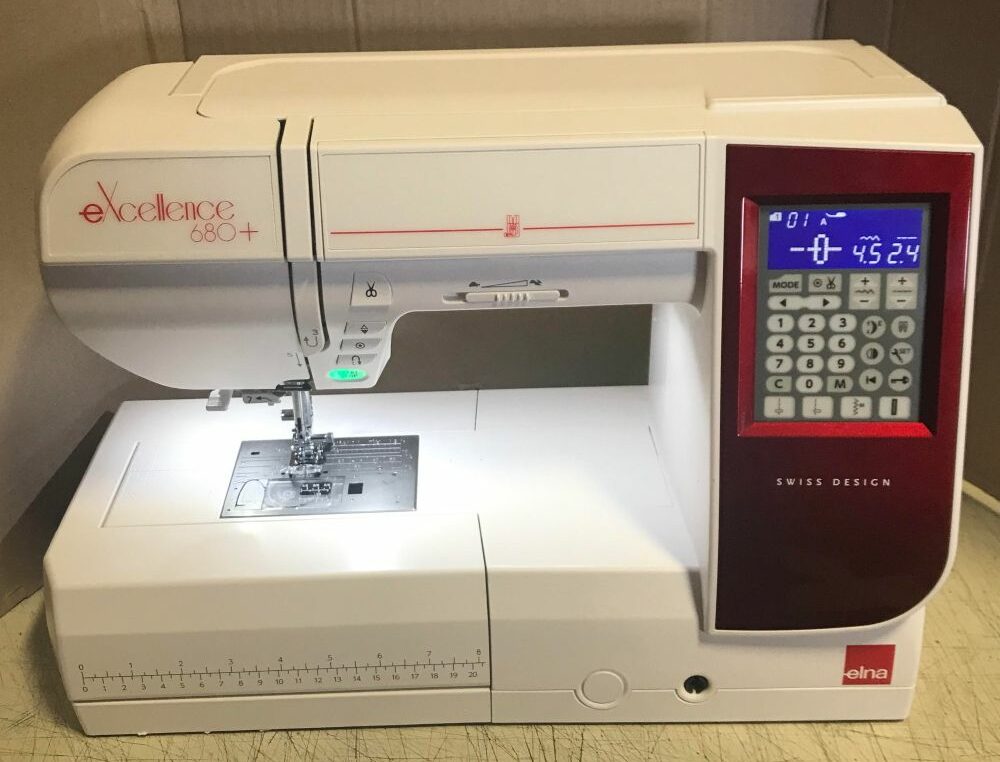 A more modern model that features computerized technology, the Elna 680 has a higher price tag than many of the other recommended sewing machines on this list.  But with that price tag comes a lot of features that advanced sewists and even beginners will come to appreciate.  Users have declared this a machine worth the price because it is so easy to learn how to use, and it does everything you need a sewing machine to do with no hassle at all.
Pros:
The manual is well-written

Includes a free arm for larger projects

Bobbin loading is simple

Stitches are made easily and are gorgeous

Threading the machine is easy, even for beginners

Includes plenty of presser feet options

Includes 170 built-in stitches

Includes ten 1-step buttonhole stitches

Includes 4 built-in alphabets

Includes backlit LCD screen

Includes adjustable knee lift

Sews up to 1,000 stitches per minute
Cons:
The accessory drawer doesn't hold all the accessories very well

The machine vibrates, so a mat set underneath it is recommended

The needle threader can be finicky

The button to start or stop it will not work while the foot pedal is plugged in.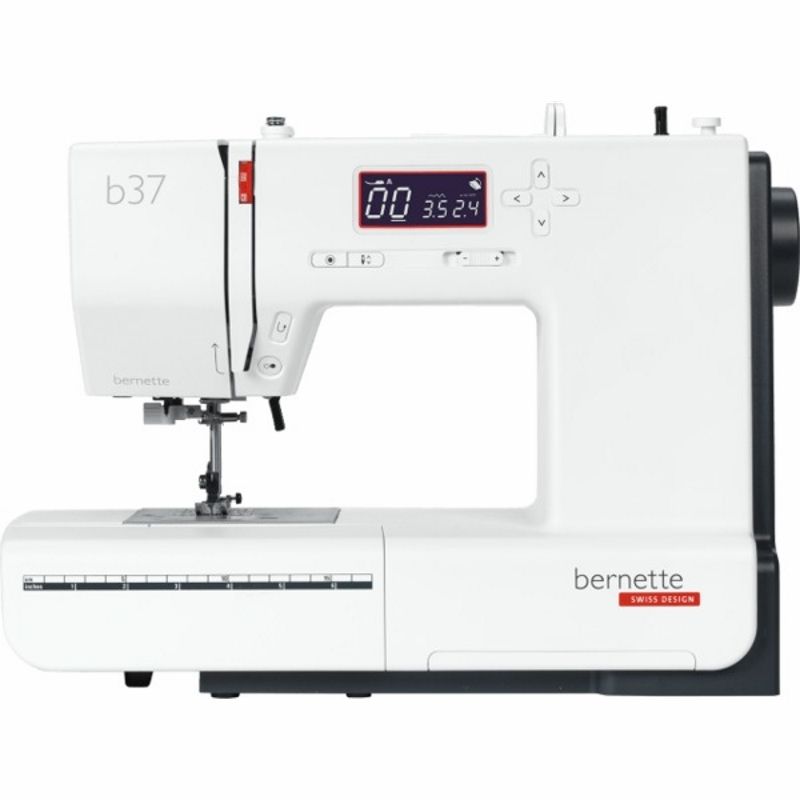 This machine offers a fully computerized sewing experience but without all the complexity of learning new technology.  It is high-tech enough to meet all your sewing needs but simple enough to make sewing a fun hobby.
Pros:
Easy to Set up and learn how to use

Includes 50 built-in stitches

Includes a speed regulator

Can sew up to 750 stitches per minute

Includes a needle threading function

Includes a drop-in bobbin and automatic bobbin winding

Includes 5 built-in buttonhole stitches

Includes an LCD display screen

Operates quietly
Cons:
Does not work well on thick fabrics or multiple layers

It can be pricey, depending on where you find one
For those sewists who want the bare minimum for their sewing equipment, this is the best machine.  It is certainly not fancy, but it does offer what you need for standard sewing projects and can usually be found within a reasonable price range.  Users agree that the quality of its stitching is superior to other models of the same class and that alone makes it a good sewing machine. 
Pros:
A great option for sewists of all skill levels

It can be used on many different types of fabric, including upholstery

Stitch selection is a breeze to change with the large dial on the front of the machine

Includes 22 built-in stitches

Includes a 4-step buttonhole stitch

Includes an automatic needle threading function

Includes an extended sewing surface and a long free arm for large projects

Needle positions are adjustable
Cons:
Tends to vibrate a lot

Not all the stitches included in the machine are length and width adjustable.
FAQs
Question: What Are the Best Places to Buy a Used Sewing Machine?
Answer: There are plenty of options for where to buy good used sewing machines, and you will have to decide for yourself which one you prefer.  Here is a list of places and a few comments about the good and bad things each offers.
Garage Sales – You can find some really good deals at garage sales, so these are definitely places you should shop if you are looking for any used item.  The positive aspect of shopping for a used sewing machine here is that you will probably get a chance to chat with the current owner of the machine to find out all about it before you spend money.  Plus, you may be able to barter for a better price, no guarantees, though.
Online Stores – This is the most fickle option because you are not going to deal with the seller face to face, and usually, the process is built around an established business model that is meant to protect the seller.  Of course, there is nothing wrong with this method, it is just that you may not get to examine the machine in person until it arrives, and there may not be a good return policy if it is something you don't like.  
On the flip side, though, online shops tend to offer good deals, show customer reviews, and will typically list all the features of the item being sold.  Plus, there is a good chance that they are very knowledgeable about the products they sell and have possibly repaired the sewing machines on their site so they can help you with any questions.
Thrift Stores – This is a place where you can find some good products at great prices.  You may not get all the answers to all your questions at this type of shop, but it is certainly worth trying.
Question: Where Can I Find Replacement Parts for My Used Sewing Machines?
Answer: Online is going to be the best source for replacement parts, and there are plenty of sites that are happy to assist you in this process.  Sometimes it is best to search the brand's website since they may still make parts for your machine, but if that doesn't work, try these places:
Sewing Parts Online
Discount Sewing Machine Parts
Gold Star Tool
Question: What Are the Basic Stitches that Every Sewing Machine Should Offer?
Answer: Unless you practice on your sewing machine a lot, you will probably never need or want to use all the stitches offered by many modern models.  In reality, only five stitches are absolutely essential for sewing, and even these can be whittled down to one or two.  These stitches are:
Button-hole stitch – this stitch will save you so much time when you are making buttonholes.
Blind Hem stitch – this stitch will create smooth edges on your finished project.
Straight stitch is an absolutely essential stitch; it is the basic stitch that you will use all the time.
Straight stretch stitch is the stitch you will use to reinforce other stitches, particularly those stitched areas that are pulled on a lot.
Zigzag Stitch is the stitch you want if you tend to work with fabric with many stretches.
Concluding Thoughts
I hope you have found this article both fascinating and helpful, but mostly, I hope you have found the best-used sewing machine.  With so many wonderful options available, it is nice to have a few of the very best listed out for you to make the selection process so much easier.  If, however, you are undecided, check out our guide to the 5 best vintage sewing machines on the market.  Perhaps your sewing machine dreams will be met there.
Craft & stitch is here to help with all your sewing needs.  We have informative articles and guides on finding sewing machines to work through any fabric or on any project.  Our goal is to make sure you have the very best resources so you can have the very best time doing what you love.  Happy crafting!
Research Citations