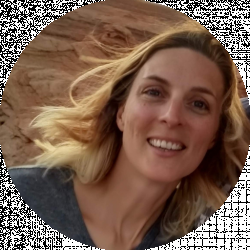 Latest posts by Shaleena Quinlan
(see all)
Knitting-up Nostalgia
That lovely little clickety-clack of knitting needles casting and purling is what nostalgia is made of. It seems that every knitter has a memory of their dear grandmother knitting away at a pair of socks for Christmas. Just like any artist or engineer, she knew exactly which tool to use for each project. In her case, it was the best knitting needles for her hands and the project pattern.
Why It Matters
If you knit, then you know that the type of knitting needles you use makes a big difference. Choose the wrong size and the project may turn out too big or too small. Choose needles made from the wrong material and you could have a difficult time making stitches.
Choosing something such as the ideal knitting needle sounds a bit trifle. However, it does make a big difference if you want to enjoy this creative and cathartic hobby. At this point, you are probably more than ready to hear the click and clack of your own knitting needles. So, let's set nostalgia aside and get down to the business of determining which needles will be best for your next project.
Ask the Right Questions
To determine which needle is best we will look at a combination of preference and project. To do this, we must ask the following questions:
What is your project?
The best needle may depend on what type of project you are doing. Certain projects, such as socks and gloves, may require a circular needle or double-pointed needles. Other projects, such as a scarf, may require a pair of simple straight needles. It is best to know what you plan to create in order to determine what needles to use.
What is your knitting competency?
Experienced knitters view needle options differently than how a new knitter does. An experienced knitter will know how to grip any needle and pair it with a complementary yarn and project pattern.
New knitters, however, will be limited in their choices. This is because they are learning the techniques of knitting and how to pair their tools to their chosen project.
What are your preferences?
Consider knitting needles as your tools. These are tools you will use again and again for the creation of gifts and your personal enjoyment. When you purchase your tools, you are making an investment so take some time to do your research but honor your personal preferences.
If you prefer trendy and fashionable looking needles and can afford them, then by all means get those. Remember, these are tools that are working for you and you need to feel a sense of companionship with them.
Get Good Answers
Now let's dive a little bit deeper into the world of knitting needles. If you have answered the three questions above, you can use that information to discover what the best knitting needles are for your particular needs.
Best needles for your budget
I think we all consider our budget when we splurge on hobbies. Some of us think of it but realize that our hobbies are a creative outlet that we need. Price doesn't matter to us then. Others of us maintain that this creative outlet should not cause pains in our wallets so we opt for the cheaper versions of tools.
Whether you're thinking is budget-friendly or it doesn't matter because knitting is your life, there are plenty of good knitting needles to meet your needs. To decide what is best for you, consider these things.
Quality
It is terribly frustrating to get into the middle of a creative project only to have your tools break down on you. So, when you consider which knitting needles to purchase, keep quality in the forefront of your mind.
Value
Of course, the value of an item goes hand in hand with its quality. You don't want tools that break, but you don't want to break the bank to get them.
If you are looking for quality and value in your knitting needles, this is the set for you. The benefits of this set are:
Affordability – this set offers a quality product at a reasonable price
Selection – this set offers a variety of needle sizes and styles which provides knitters with the tools they need for most projects
Organization – this set comes in a compact organizer case that makes it easy to carry and keep things organized
Best needles for beginners
We all have to begin somewhere. When it comes to knitting, it is best to get the needles right or that nostalgic clickety-clack will simply sound like frustration. Since there are so many great options of needles for new knitters, there is no reason to feel overwhelmed before getting the chance to be creative. New knitters, consider these things when looking for the best knitting needles for your first project.
Material
Finding knitting needles made out of comfortable and sturdy material is what every knitter does. This is not a consideration just for the new knitter. Ultimately, this is a personal preference but there are a few materials that do stand out from the rest.
These two materials are recommended for new knitters because they are both flexible to the touch, comfortable to hold, and more easily grip yarn than other materials.
Bamboo
This is a sturdy but flexible material that is also affordable and easy to find. It is recommended that new knitters begin with a size range of US 7 – 10.
These bamboo needles come highly recommended for new knitters. The benefits of these particular needles are:
Affordability – at less than $5.00 new knitters won't need to invest their life savings to try out a new hobby.
Flexibility – bamboo offers sturdy flexibility that makes the needles easy to grip and maneuver through skeins of yarn.
Friction – this material offers enough resistance (but not too much) to keep the yarn from slipping off the needle.
Acrylic
Again, we are looking at another sturdy but flexible type of knitting needle material. Acrylic needles are known to be a perfect fit for the new knitter because they contort to the hand and they grip yarn well.
This set of acrylic knitting needles is perfect for new knitters whether they are adults or children. The benefits of this particular set are:
Value – this set costs less than $10.00 and comes with four different needle sizes. It is truly a value pack.
Variety – this set offers a variety of needle sizes which gives the new knitter options to test out different needles.
Travel Friendly – these needles are TSA approved and the colors allow you to easily locate them inside your luggage. Take them with you when you visit grandma next time.
Keep in mind that you don't have to absolutely love your first set of knitting needles, you are simply learning technique. Bamboo and acrylic are great options to get your hands used to gripping the needles and learning how to cast and purl in the simplest way. Once you get the hang of it, try some other materials.
Size & Style
New knitters should begin with US size 7-10. This range tends to be easier to learn with since they are thick enough that they don't bend or break. They are also not so thick that it makes gripping the needle while looping the yarn at the same time overwhelming.
The style of knitting needle does not refer to color or pretty embellishments. Rather, it refers to whether the needle is circular, straight, or double-pointed.
Circular Needles
Pros
The project does not have to be removed from the needle or line
Can be used to do both flat (scarf) and in-the-round (sock) projects
Cons
The project becomes heavy because it hangs on the line between the needles
Can cause confusion because it creates a more advanced 3D project
Straight Needles
Pros
Great for simple beginner projects such as scarves
Cons
Can only be used to create flat projects
Double Point Needles
Pros
DPNs are not recommended for new knitters
Cons
Can be slippery to grip
Used for intermediate and advanced projects
A great way for new knitters to figure out what knitting is like with different sized needles is to grab an inexpensive set. The benefits of this set are:
The variety of needle shapes and sizes offered in this one set gives new knitters the opportunity to test out the differences without purchasing multiple needles
The affordable price is convenient for new knitters to try out this hobby without spending a lot of money.
Best needles for ergonomics
Let's face it, knitting takes its toll on our hands. It requires a lot of gripping and small repetitive movements that cause aches and pains after time. Fortunately, there are knitting needles that can help reduce those aches and pains so you don't have to give up your beloved hobby.
For those who are dealing with arthritis pain, carpal tunnel syndrome, or any other pain while knitting, this set of needles comes highly recommended. The benefits of these needles are:
The shape of the needle makes looping the yarn easier
The yarn glides on and off easily but without too much slippage
Made from a flexible material that has been formed into an ergonomic shape
The Prym brand offers a selection of ergonomic needles in various sizes and styles that will suit any project
Best needles for a project
Pairing needles for a project is an essential part of the knitting process. There are three factors to consider when you select needles for any project.
What is your project?
A pattern for socks is going to require a different needle than a pattern for a scarf so it is necessary that you look to the guidelines of the pattern for how to pick the needles you will use.
Best Needles for Knitting Socks
If your next project is a pair of socks, then you will want to try out this set of circular needles. The benefits of this set are:
Assorted sizes for making different sized socks
Tips are sharp to help prevent stitch splitting
Stainless steel finish creates the right amount of friction
What type of yarn will you use?
As mentioned previously, some needles work better with certain types of yarn than with others. You want to make sure that the needles don't grip the yarn too much. But you also don't want the yarn slipping off the needles every time you make a loop.
Also, you need to keep in mind the size of the yarn compared to the size of the needles. A set of small thin needles paired with a super bulky yarn may bend or break under the weight.
Best Needles for Thick Yarn
This set of needles is perfect for those who are planning a project with chunky yarn. The benefits of this set are:
Interchangeable needles that can be used with any other set created by this brand
Offers a nice range of large-sized needles for many different projects
Includes a case to carry the needles and other knitting accessories
Best Needles for Lace Yarn
Thin yarns require thin needles. This set offers just what you need to work on your next lace project. The benefits of this set are:
Versatility – offers different sizes of needle tips, cables, and accessories that are interchangeable
Easy Usage – changing needles and attaching cables use a simple and easy process
What is your level of knitting competency?
Experienced Knitters
If you have been knitting for years, you can probably do whatever you want without a problem. Think outside the box and let creativity reign.
Use a thin needle to create something with bulky yarn
Try needle sizes and materials that are different from what you normally use
New Knitters
If you are new to knitting, it is recommended that you take on a simple project and use the easiest tools available.
Learn the basic techniques first
Once you know the basics, move on to experimenting with different patterns, yarns, and needles.
FAQs
Question: Are handheld sewing machines worth it?
Answer: This is definitely an opinion question, but in my opinion, yes. The convenience of being able to grab it at a moment's notice and take it almost anywhere is valuable.
One big factor in deciding if something is "worth it" is the cost. If handheld machines were expensive, I might not think it's worth having one in addition to my regular sewing machine. But since most handheld machines can be bought for under $30 and they take up almost no space, I'd say that having it is worth it. 
Question: Is hand sewing better than machine sewing? 
Answer: Hand sewing might sound like it's better than machine sewing, but it isn't always. Sewing by hand gives you complete control over the size of your stitches, how tight they are, etc.
It also requires a lot more skill to keep the stitch sizes even, the seam lines straight, and the tension consistent. If the appearance of your project matters, you might want to consider using a machine. Using a sewing machine is also much faster than hand sewing.
Question: How do you use a handheld sewing machine?
Answer: Many handheld sewing machines come pre-threaded, so using them is as simple as inserting the batteries (usually not included), inserting the fabric you want to sew, and pushing the button to start sewing. Remember that these machines can only sew at the edge of the fabric and that most only sew with a single thread.
If you're using a single-threaded machine, you will need to secure the end when you're finished sewing to prevent it from unraveling. To change thread color, replace a needle, rethread the needle, or adjust the thread tension, consult the instruction manual that came with your machine since all handheld machines are a little different from each other.
You can also find instructional videos on YouTube if you search there for your particular handheld model. Often, video tutorials are easier to follow than written instructions, so this is always a great option if you need more help using your handheld sewing machine.
Question: Where can you buy a handheld sewing machine?
Answer: Handheld sewing machines can be purchased from a variety of online retailers, including Amazon, as well as from brick-and-mortar craft and sewing stores. Different models are available from different stores and sellers, so be sure to shop from multiple sources to consider all your options before purchasing. Pay attention to the retailer's reputation, shipping policies (if applicable), and return policies before buying your handheld sewing machine.
Conclusion
Whether you have been knitting for years or are just now dipping your toe into this hobby, it is a good idea to know the basics. Knitting needles are the basics. Know how each type of needleworks. Understand what each needle does best. Discover which needle works best for you and your projects. I truly hope this information helps you to enjoy more time being creative.
For further reading, check the links below: