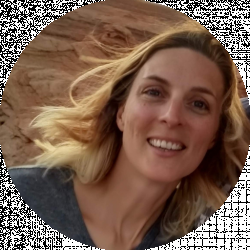 Latest posts by Shaleena Quinlan
(see all)
Sewing is a fantastic pastime, skill, and business opportunity.  No matter what got you into learning this craft, you are going to need a great machine to complete all your favorite projects.  Craft & Stitch is here to assist you as you learn new skills, look for new projects, or try out new tools.  Our insightful guides are designed to walk you through these processes, so you don't get overwhelmed, but you do find what you need.
If you're interested in getting a new sewing machine, then let's talk about these two great options that are produced by Singer.
Main Differences Between the Singer 4452 and the Singer 4423
These two sewing machines are from the same heavy-duty "44" series and have a lot in common, but it is still a good idea to compare and contrast them against each other.  Notting their differences makes it easier to understand which machine is a better fit for you.  The two main differences between these sewing machines are:
The Singer 4452 comes with a clearance plate, a non-stick foot, size 16 needles, and a walking foot; whereas, the Singer 4423 does not come with these accessories.

The Singer 4423 comes with 23 built-in stitches; whereas, the Singer 4452 comes with 32 built-in stitches.  
A Close Look at the Singer 4452
If you frequently use heavy-weight fabric for your sewing projects, then this is the machine you need.  It is ideal for sewing projects made from canvas, denim, leather, or vinyl.  It also works wonders on thick folds or layered material.  Don't let this machine's heavy-duty persona intimidate you because it also has a delicate side and will gently seam together the most fragile materials.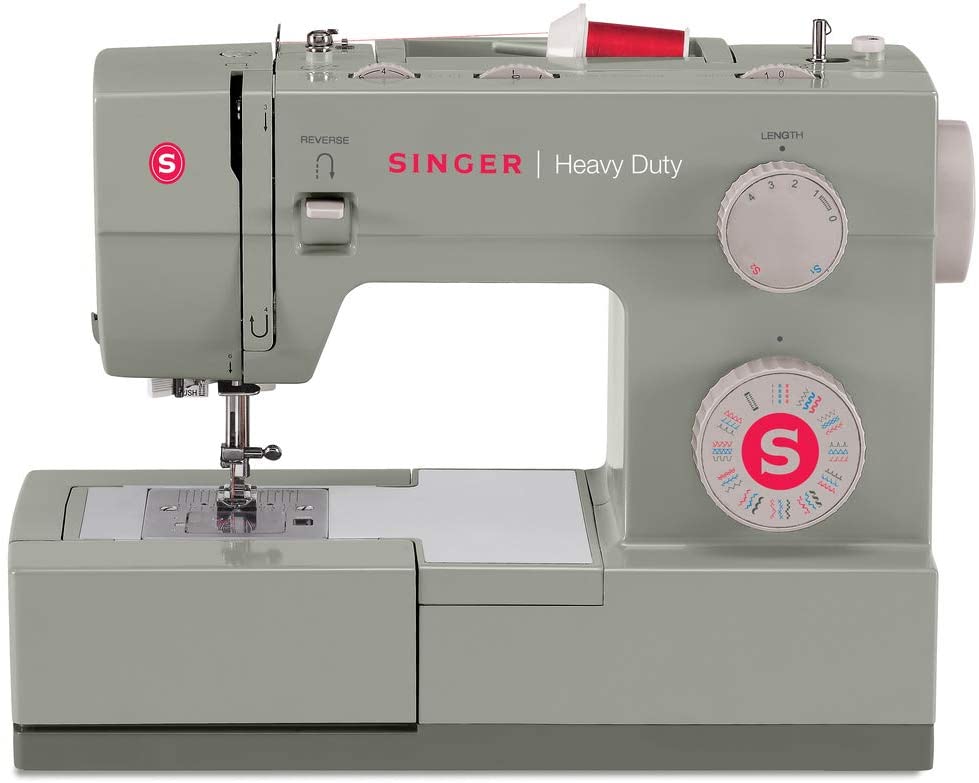 Key Features:
3 needle positions

32 Built-in Stitches

Adjustable stitch width and length

Adjustable thread tension

All-Purpose Foot

Automatic needle threading system

Auxiliary Spool Pin

Button Sewing Foot

Buttonhole Foot

Clearance Plate

LED Workspace Light

Non-stick Foot

Quilting Guide

Sews up to 1,100 stitches a minute

Size 16 Needles

Soft Cover

Spool Pin Felt

Top Drop-in Bobbin

Twin Needle Sewing

Walking Foot

Zipper Foot
Pros
Able to work on thick fabric

Built with a sturdy metal frame

Stitch versatility and adjustability

4.6-star customer rating
Cons
The sewing speed is difficult to control
Is the Singer 4452 Worth Purchasing?
Yes, this machine is worth the price.  It is built to be sturdy and hardworking but easy enough to use that beginner sewists can learn on it.  
A Close Look at the Singer 4423
This is another heavy-duty machine in the Singer "44" series.  It is an excellent machine for beginners to learn on and experienced sewists to use on regular projects.  While it can work with most types of fabric, it cannot work with very thick fabric.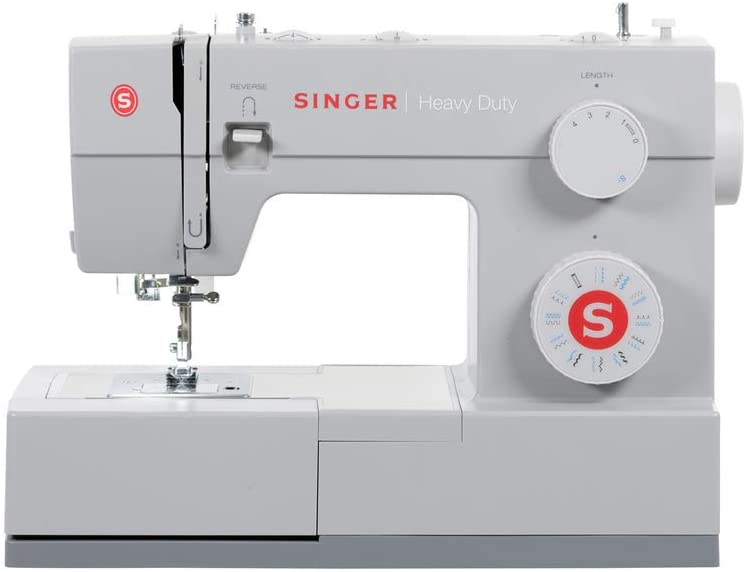 Key Features
23 Built-in stitches

3 needle positions

Adjustable stitch width and length

Adjustable stitch width and length

Adjustable thread tension

All-Purpose Foot

Automatic needle threading system

Button Sewing Foot

Buttonhole Foot

Free arm

LED Workspace Light

Presser's feet

Top drop-in bobbin

Zipper Foot
Pros
Designed for use with many types of fabric

Designed for sewists of all skill levels to use

Sews up to 1,100 stitches a minute
Cons
The warranty is difficult to understand and claim
Is the Singer 4423 Worth Purchasing?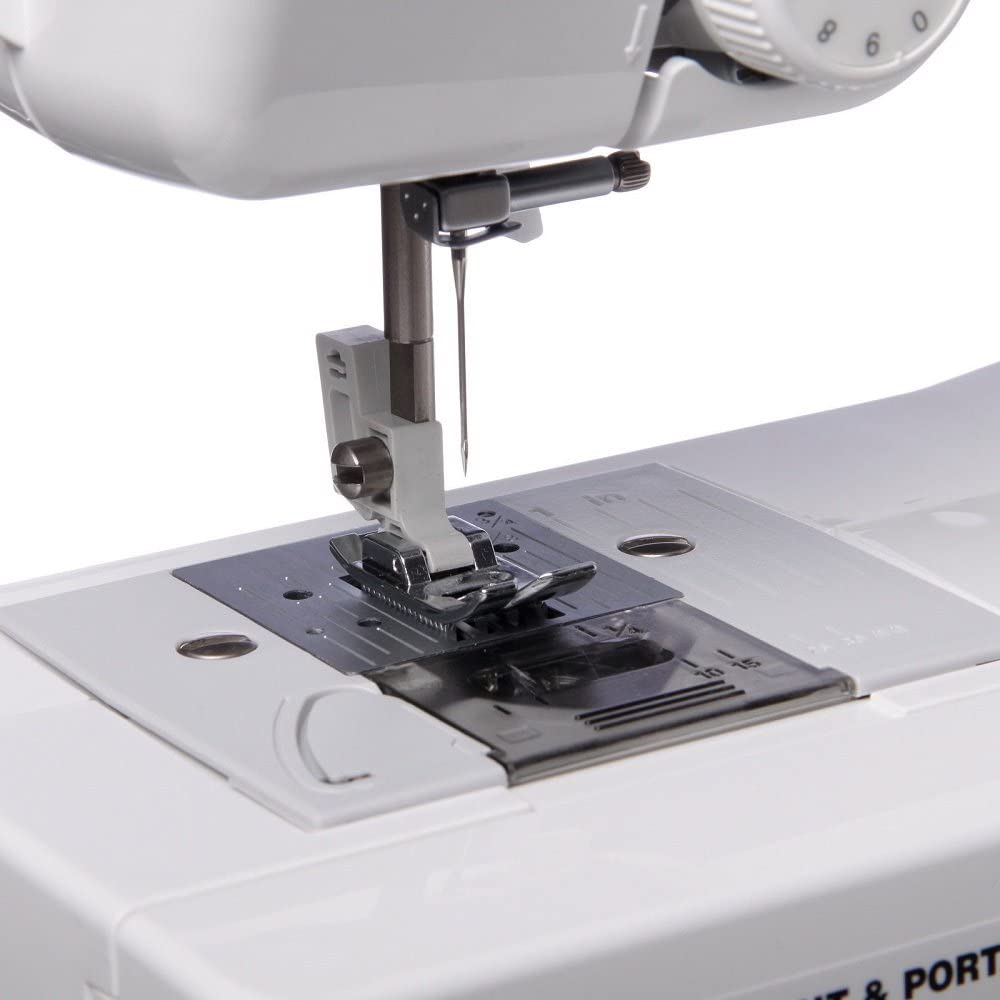 Yes, it is worth purchasing, particularly if you need something simple to use.  It has all the basic stitches and no complicated computer programming.
Expanding the Search
If you are uncertain about whether or not either of these Singer sewing machines is going to work for you, take some time to expand your search.  By that, we mean look at other sewing machines.  It often helps to look at the competition to understand what you need from a product.
Comparing these Singer machines to sewing machines built by Brother Industries, Ltd. is a great way to understand this product better.  The Brother JX2517 is a fantastic model to juxtapose against the Singer 4423 and 4452 because it is also a very basic machine.  It doesn't come with any fancy features, but it is solidly built to work on nearly every type of sewing project.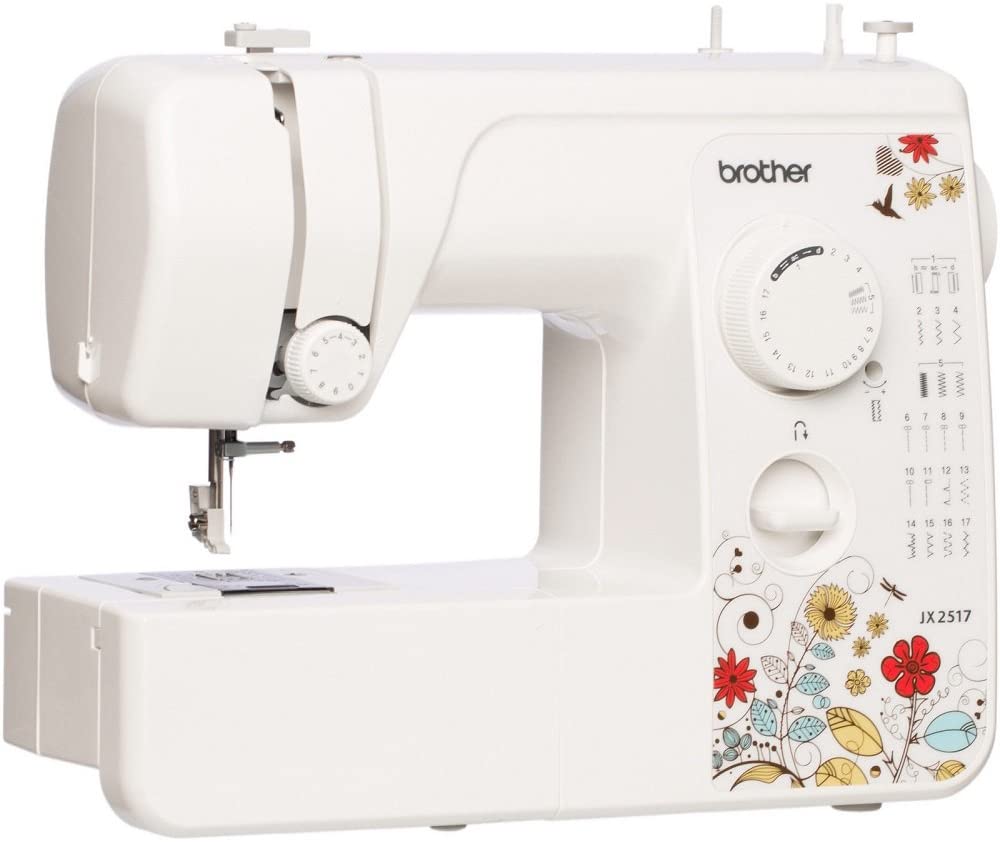 Key Features
Bobbin winding system

Drop-in top bobbin

LED workspace light

Reverse stitch button

Sews up to 900 stitches a minute
Pros
Comes with a 25-year limited warranty

Comes with a manual and instructional DVD

Includes 1 four-step automatic buttonhole stitch

Includes 17 built-in stitches

Lightweight (approximately 10lbs.)
Cons
Bobbin case requires frequent cleaning

Stitch length is not adjustable

Threading the needle is difficult
Perhaps you are looking for a new sewing machine that does more than just basic sewing projects.  If that is where you are, then consider this model.  The Brother SE400 offers sewists the ability to sew and embroider on the same machine.  You don't need to purchase, store, and learn how to use two different machines when everything is condensed into this one.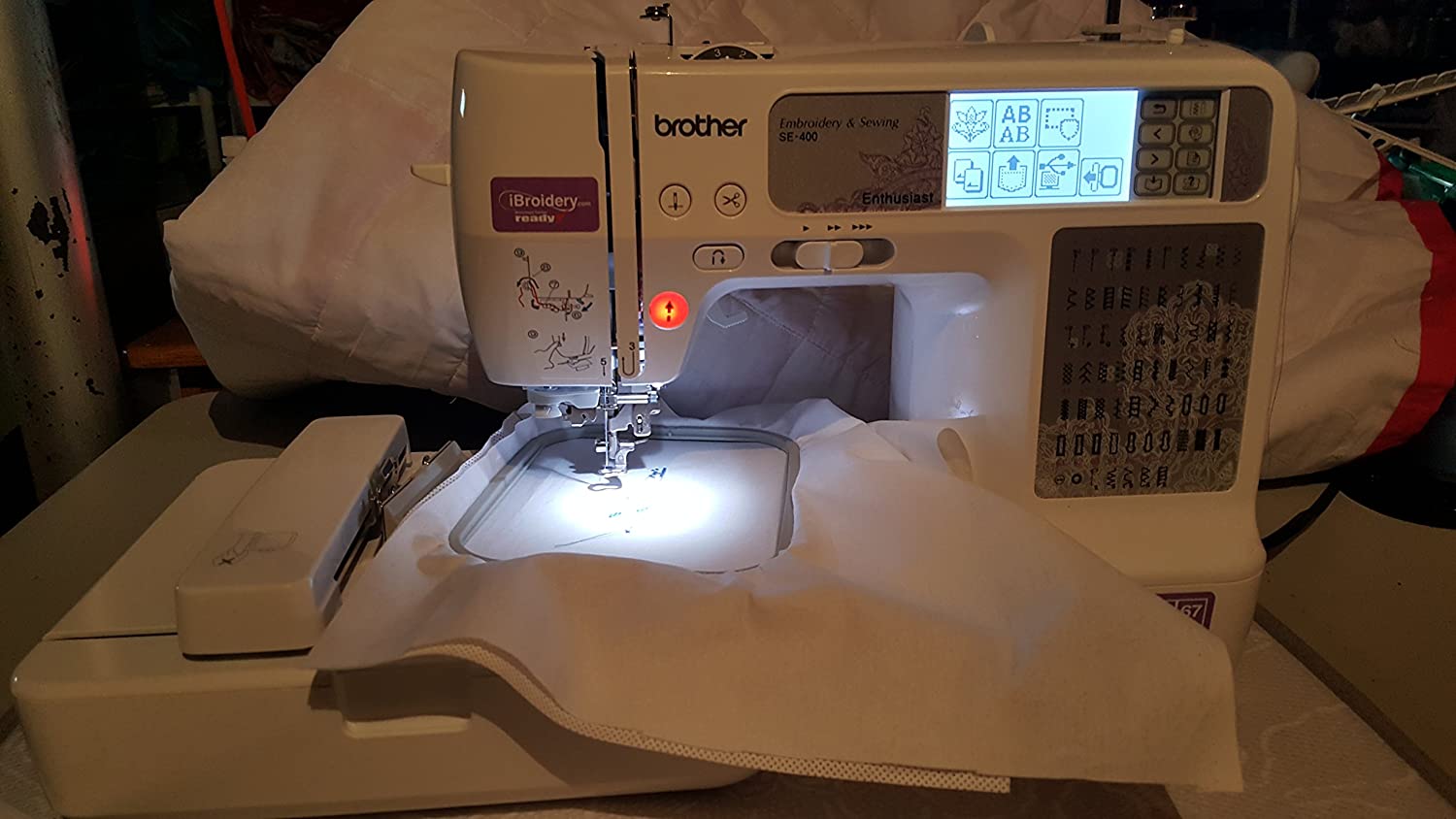 Key Features
Automatic needle threading system

Backlit LCD display

Comes with a 35-year limited warranty

Free arm

Includes 5 lettering fonts

Includes 67 built-in stitches

Includes 70 built-in designs

Patterns can be imported from iBrodery.com
Pros
Adjustable sewing speed

Design importation capability

The work area is large
Cons
Foot pressure is not adjustable

Imported designs and patterns cost extra

The LCD screen is not color
A machine like this one is ideal for those sewists who want to challenge their skills or build a business.  It can handle all sorts of materials while offering a quality sewing experience.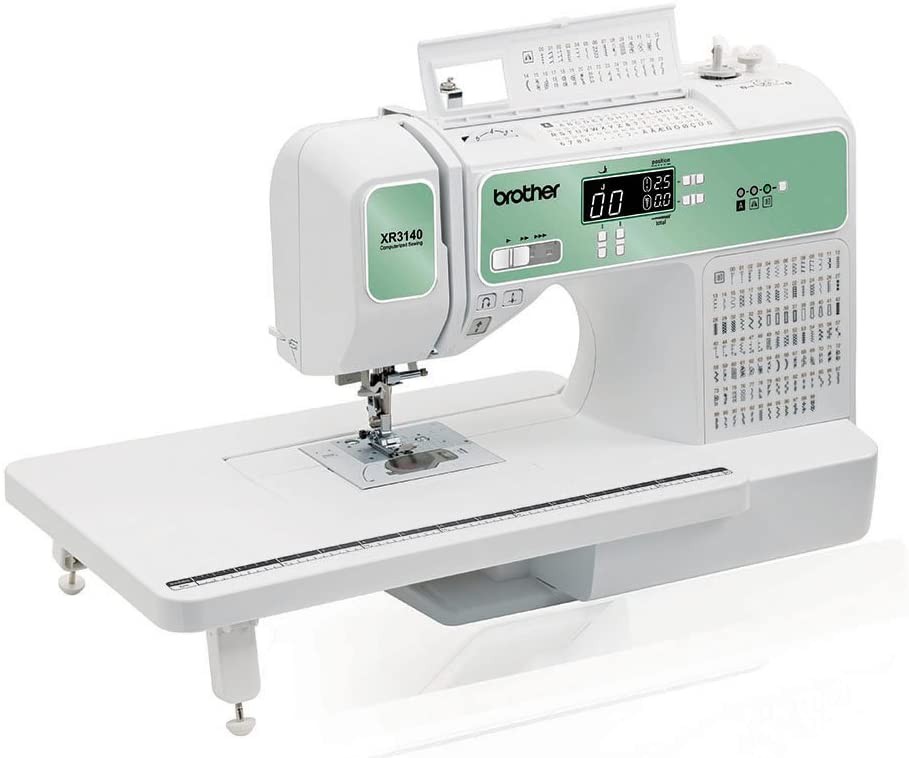 Key Features
LCD display screen

LED-lit workspace area

Includes 140 built-in stitches

Includes eight automated 1-step buttonhole stitches

Includes 55 alphanumeric characters
Pros
Automated needle threading system

One-click stitch selector

Adjustable sewing speed

Top-in bobbin system

Includes 9 types of sewing feet

Includes a wide detachable work table
Cons
It is not a great option to use with thick fabrics or on multiple layers of fabric

It is not a great option for making quilts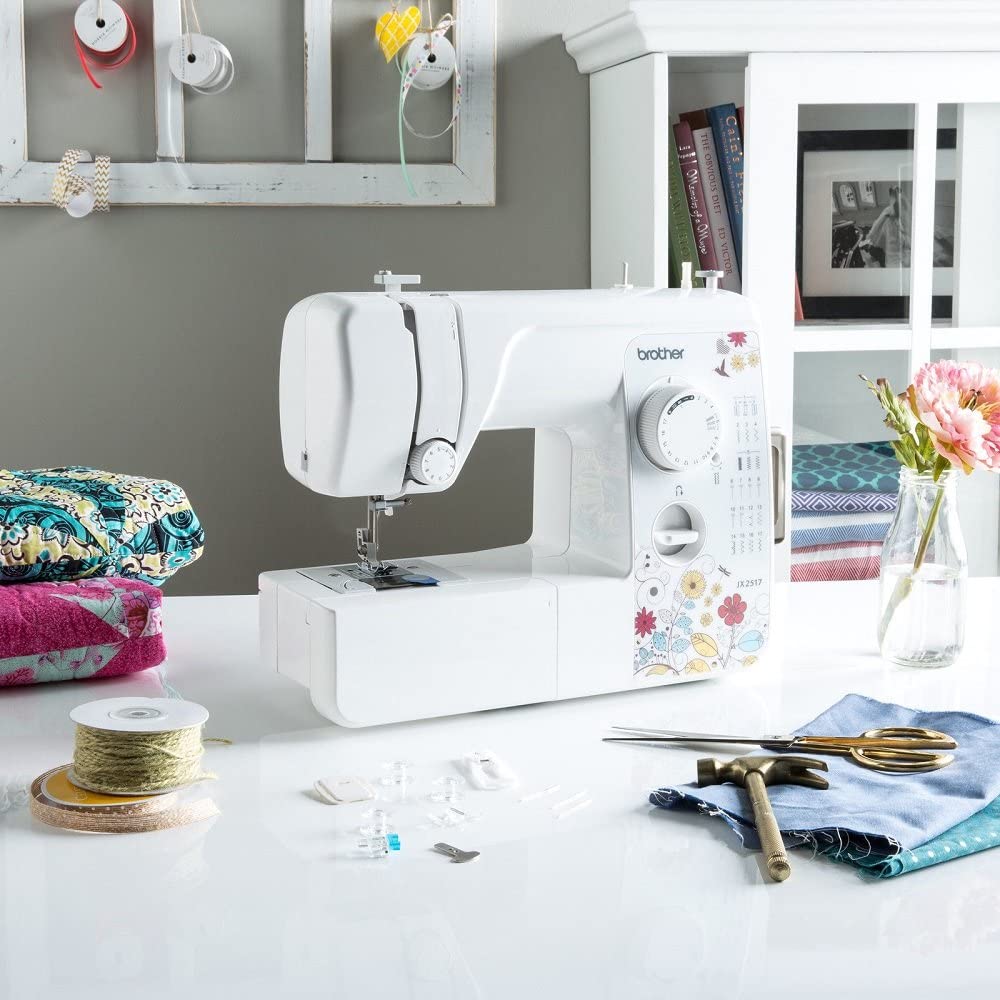 FAQs
Question: What Are Some Similarities Between the Singer 4452 and the Singer 4423?
Answer: Not only is it nice to note the differences between two sewing machines, but it is also helpful to note what they have in common.  Here are a few features these machines have in common:
Built-in Stitches
Both machines include 6 basic stitches and 1 one-step buttonhole stitch.  The difference is that the Singer 4423 includes 4 stretch stitches and 12 decorative stitches, while the Singer 4452 includes 7 stretch stitches and 18 decorative stitches.
Needle Positions
Both machines offer users the ability to place the needle in three different positions.
Stitching Speed
Both machines are built for speedy sewing.  They are both capable of producing up to 1,100 stitches per minute.
Stitch Width & Length
Both machines offer adjustable stitch width and length.  They sew stitches up to 6mm wide and 4mm long.  
Question: How to Select a Good Sewing Machine?
Answer: When you begin searching for any new crafting tool, you need to research what features make the tool worth purchasing.  This is especially important when shopping for a new sewing machine.  You don't want to spend a lot of money on a sewing machine that you will never use because it is overwhelming, and you don't want to be stuck with a machine that doesn't do all the work you need it to do.  As you begin your search for a new sewing machine, keep the following key features in mind:
Budget
Don't worry about setting yourself a strict budget.  Even if you cannot afford to spend much money on a sewing machine, you can be sure you will still find a great item on the market.  Sewing machines range in price from very budget-friendly to those that are extravagant and everything in between.  If your budget won't allow you to get something high-end or even mid-range, you can always look for a used sewing machine at a discount price.
Extras
Make sure the sewing machine you select has all the features you need so you can complete the types of projects you enjoy.  Some of these features may help you with certain projects while others may help make the sewing process easier.  Here are a few extra features you may want for your sewing machine:
Adjustable needle positioning

Automatic needle threading system

Sewing feet

Sewing speed control

Workspace lighting
Stitches
Sewing well doesn't require that your sewing machine includes hundreds of stitches; however, there are a few stitches that you should be on the lookout for when you purchase a new machine.  These stitches are:
Blind hemstitch

Buttonhole stitch

Straight stitch

Stretch stitch

ZigZag stitch
Technology
Before you purchase a new sewing machine, make sure you are happy with the level of technology it offers.  There are three basic types of sewing machines, and each one has its pros and its cons.  Take a moment to read through what each type offers so you can make an informed decision.
Computerized Sewing Machines: This type of technology is the most high-tech option.  These sewing machines will take some time and effort to learn how to use them to the fullest, but what they offer in return is accurate stitching and help with complex designs.  Their downside is that they can be expensive, difficult to learn, and costly to repair.
Electronic Sewing Machines: This type of technology is a hybrid of the others.  These sewing machines are moderately priced, fairly easy to learn how to use and offer plenty of stitching capabilities.
Mechanical Sewing Machines: This type of technology is the most inexpensive and the easiest to learn how to use.  These sewing machines are great for beginners and for those who don't want to spend a lot of time and money on a fancy computerized machine.  Plus, they are also easier to fix when they break down because they are made from simple mechanical parts.
Question: Are Sewing Machine Parts Interchangeable?
Answer: It would be very convenient if sewing machine parts were interchangeable so that you could just buy one part and use it on all of your machines; however, this is not commonly the case.  There are some caveats to this statement, though.  Some older machines were designed with interchangeable parts, but modern machines are typically engineered so that you must purchase part replacements from the manufacturer. 
Needles are a common sewing machine part that is interchangeable.  You can find universal needles that are designed to be used on nearly any sewing machine brand and model.
Question: Where Can Replacement Sewing Machine Parts be Purchased?
Answer: If you have a machine that needs a new part, you should first contact the manufacturer of the machine.  If this does not work, you can begin searching for a replacement part online.  Here are a few online sites that offer a great selection of sewing machine parts:
Discount Sewing Machine Parts
Gold Star Tool
Sewing Parts Online
Question: Do Sewing Machines Require Professionals to Fix Them?
Answer: This will depend on what type of sewing machine you own.  If you own a new model that is computerized, you may want to contact the manufacturer and get a professional to look at it before opening it up yourself.  If, however, you are mechanically inclined and have a basic mechanical machine, you may be able to figure out how to fix it yourself.  A great way to get some tips on how to fix a sewing machine is to look online.  Here are a few sites that assist sewists with sewing machine fixes:
Do It Yourself Skills
Instructables
Mermaid's Den
Sew Many Possibilities
Sewing machines designed and produced by Singer are a great way to experience this craft at its best.  Both of these machines offer sewists a lot.  They can both be used to create a new wardrobe, fashion some window coverings, or build a budding business.  But as you look into the details of each model, it becomes apparent that the 4452 has a few features and qualities that lift it above the 4423.  For me, the Singer 4452 wins the day.
Hopefully, this comparison guide has helped you find a new sewing machine for your craft room.  Once you have your machine set up, take some time to look over our Guide to the Best Crafting Tutorials.  It will open your eyes to all the wonderful possibilities for your new sewing machine.  Happy Crafting!
Research Citations